METROPOLITAN
The Winner Takes It All – Canon Photomarathon 2018 winner set to take on Asia Championship
An eventful day of photography concluded recently at the Photomarathon Sri Lanka 2018 declaring  Jayantha Kumara Illangakoon as this year's winner who will take on the regional winners at the Canon Photomarathon Asia to be held in Japan in 2019.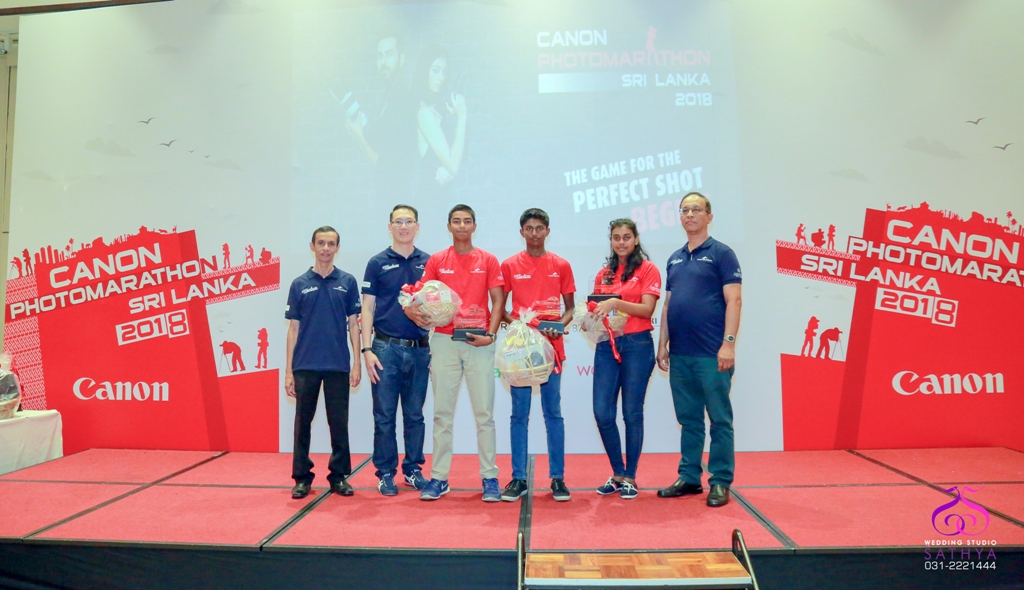 Hundreds of photo enthusiasts, students and professionals competed each year for this prestigious win which offers an exclusive Canon mentored photo tour and a chance to become the champion at Photomarathon Asia Championship held in Japan. This on the spot photo contest attracted over  400 photographers with photo submissions close to 800 on the day.
In the Open Category Mr.Jayantha Kumara Illangakoon was the Grand Prize Winner, Mr.Gavidu Nimeshana, 1st Runner Up, Mr.Chathuranga Sibera , 2nd Runner up and Mr.Asanka Mathangadeera, 3rd Runnner up. In the student category Chathura Hashend won 1st place, Tharindu Imbuldeniya, 2nd place, and Sugandi Perara was the 3rd  place winner.
Photomarathon Sri Lanka which is organized by Metropolitan PhotoHub Pvt Ltd and endorsed by the Sri Lanka Tourism Promotions Bureau is a much looked forward event in the local photography calendar.
"We are very pleased to have partnered with Metropolitan for the photomarathon for two years in succession, which has brought about tremendous publicity for Sri Lanka in the region and amongst the regional photography fraternity," said Mr.Dehan Seneviratne, Chairman of the Sri Lanka Tourism Promotions Bureau.
The event is supported by TNL and Lite FM as official electronic media partners, WOW.lk and ARTRA Magazine as event partners, Ebert Silva Holidays as official travel partner and Galadari Hotel as official hospitality partner.
Metropolitan PhotoHub have pioneered many events and promoted the growth of the photography industry and the tourism industry in Sri Lanka in the past. This event is another milestone in these initiatives and this time the beneficiaries won't only be the photography industry.