THE WAR ON DRUGS GATHERS PACE
A narcotics crackdown pilot project is to be launched within the northern territories of the Western Province. The project aims to decrease narcotics usage by 40 percent and subsequently, crimes by 20 percent within the next three months. Based on the success rate, the project will be implemented in the greater Western Province and the entire island thereafter.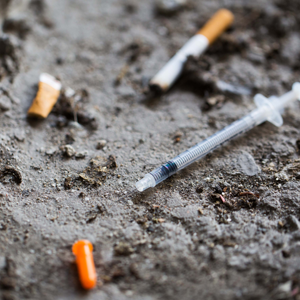 "Around 75 percent of crimes committed within the Western Province are drug related offences. While there have been many attempts in the past to rid the province of the drug menace, this project will galvanise public support for a comprehensive crackdown," says Deputy Inspector General of Police (Vanni Range) Deshabandu Tennakoon.
Three drug reporting hotlines functioning directly under the purview of the Deputy Inspector General of Police Office in the Western Province Northern Range are to be opened. The toll-free hotline initiated by telecommunications service provider Mobitel will serve 2.1 million residents in 1,177 Grama Niladhari divisions within the Gampaha District.
In addition to the hotlines, the project also seeks to rehabilitate about 500 drug addicts, thereby taking the fight against drugs to the grassroots level.