THE STEUART BY CITRUS
AYE! 'TWAS A REAL SCOTTISH FANFARE!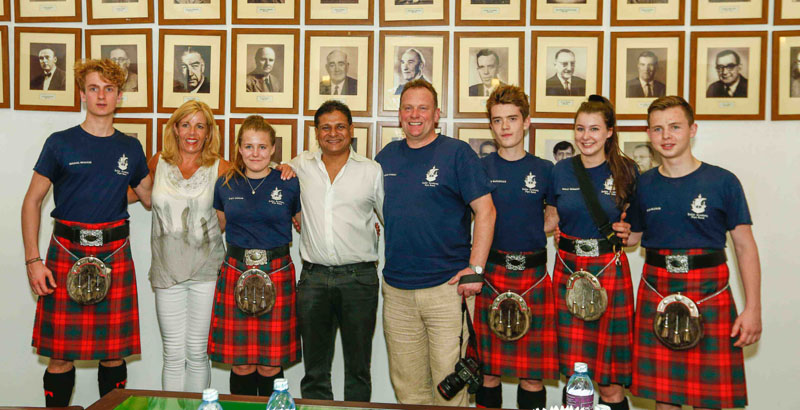 &Co Pub and Kitchen – The Steuart by Citrus welcomed the Dollar Academy Band from Scotland for the second consecutive year. The recent performance of the band of young pipers and drummers illuminated the pleasures of Scotland as the band performed signature Scottish tunes, giving the audience a unique chance to experience the true essence of Scotland right here in Colombo. Overwhelmed by the hospitality extended to the band, The Steuart by Citrus was gifted a token of remembrance and appreciation – an artwork of the band – which was accepted by Dilith Jayaweera, Managing Director of Citrus Leisure.