THE BIG PICTURE
THE SILVER LINING
The unacceptably ugly events of late may have been a blessing in disguise
Despite the widespread belief that the appointment of a new prime minister, then a cabinet and eventually the dissolution of parliament led to a state of anarchy, there's a silver lining beyond the gutter of politics in this country.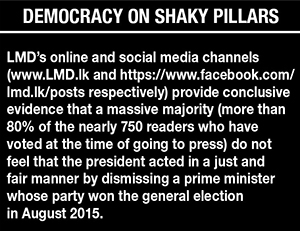 There is…?
For the people of this precious nation who aren't partisan but continue to vote for errant politicians in the hope that they will right what's wrong and reap the untold potential of our tiny island rather than rape it like there's no tomorrow, the period since 26 October has been a revelation. In the commercial capital – and reportedly in and around the country's rural heartlands too – ordinary people vented their anger on the streets in peaceful protest at the turn of events on that fateful day.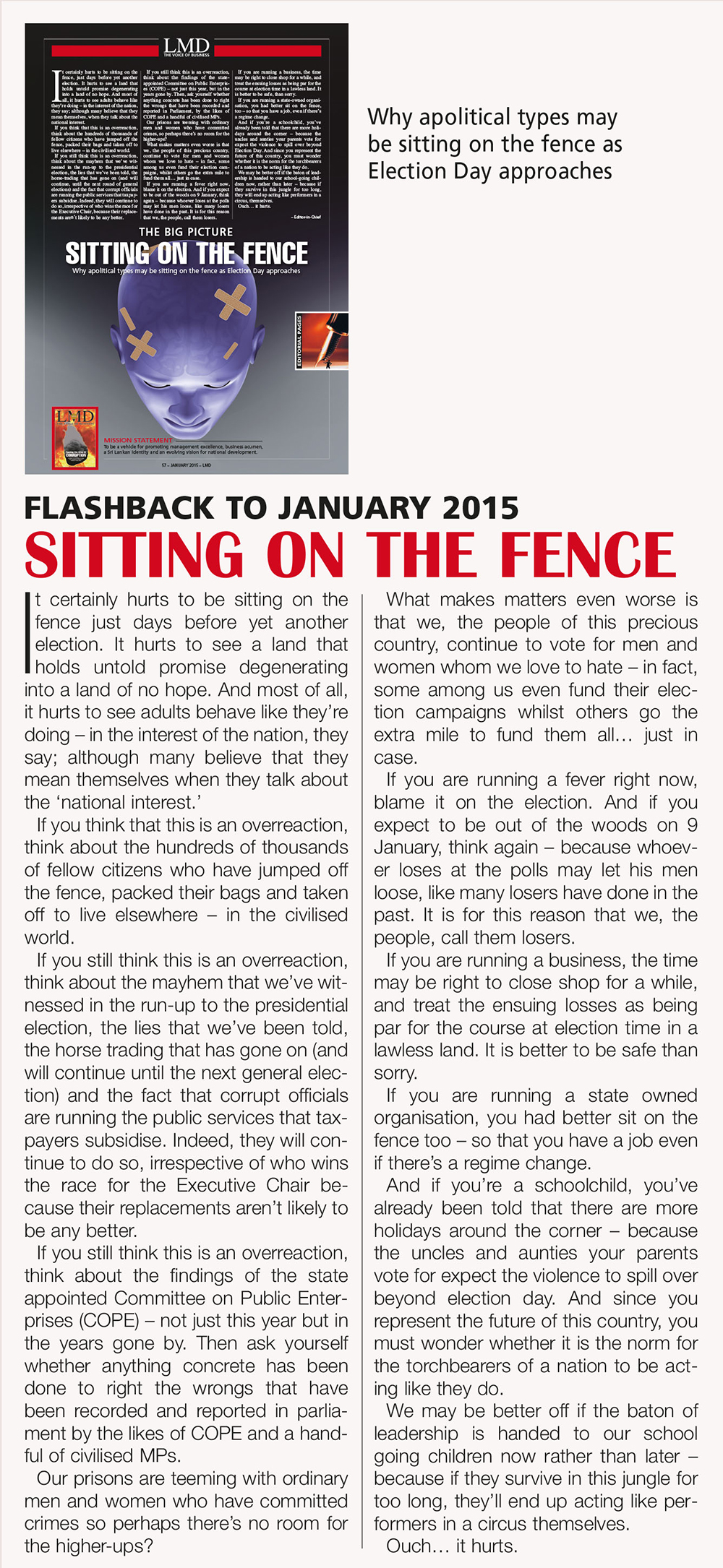 For all intents and purposes, their democratic franchise – meaning their vote – had been rendered null and void. As a spokesman for 'Rise Up' (a movement comprising young professionals) reportedly said, "parliamentarians who should be making laws are not acting responsibly. They vandalise property in parliament. What is the use of having them?"
On the other hand, for those of us (albeit a teeny-weeny minority) who haven't voted for years because we simply cannot trust anyone who stands for election in this country, 26 October was a 'we told you so' moment.
If you don't quite believe us, turn the clock back to January 2015 and consider what this column asserted ahead of the last presidential poll by turning the page over.
So could we now see a closing of ranks between the vast majority of citizens who cast their ballot at election time and the naysayers – even if it is in silent protest at what the so-called powers that be do with the mandate handed to them by the people; or better still, to force the polity to come clean?
Talk about a watershed moment – one that could in theory at least, clear the decks for a refreshed Sri Lanka that can compete with the likes of Singapore for being an island nation where the political machinery is aboveboard.
Such an evolution will not happen overnight but a revolution needs a push and shove to take root.
So how on earth do we shift the goalposts at election time?
Here are some thoughts for readers to ponder…
First and foremost, we really must stop voting for anyone who is tainted by the brush of corruption even if he or she has yet to be proven guilty – and it would be even better if we can persuade the Election Commission to reject such nominations so that they don't appear on the ballot paper.
Yes, this would go against the commonly accepted norm, which is that one is innocent until proven guilty; but desperate times call for desperate measures so let them prove their innocence before they can reenter the fray – because a nation on the brink can ill afford to find that those who are running it are guilty of having committed serious crimes.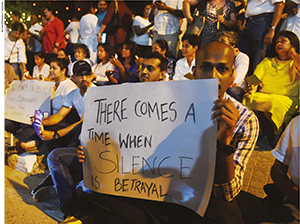 Second, we could insist that ministers are banned from crossing over (for a bagful of rupee notes that run into millions or the lure of highflying appointments) once they're elected to serve in parliament – because this makes a mockery of the people's democratic rights.
Third, something has to be done about the 'National List,' which is being misused to enable losers (at the polls), corrupt politicians and thugs to enter the hallowed house through the backdoor – because here again, the inherent nature of democracy is undermined.
Fourth, we must insist that parliamentarians who misbehave in the house are suspended forthwith; and if this doesn't eventuate, we should not vote for them. If you watched live proceedings in the house by the lake in recent weeks, you'd know whom not to vote for!
And fifth, we would dearly love to hear that from now on, only men and women who are educated and have passed the GCE A-Level examinations (at the very least) are eligible to be nominated to run for election – even if this means we end up with only a few dozen parliamentarians!
If you honestly think we need 225 MPs to run this country, think again. If the nation can run without a bona fide government for more than a month – as it has in effect done since 26 October – do we have to fund as many as 225 through taxpayers' and borrowed money?
In fact, it would be a blessing to only have to pay for the upkeep of say 75 MPs of whom 30 hold cabinet portfolios – because far less money will be siphoned into personal bank accounts and consequently, there will be more left in the national coffers to pay for past sins committed by inept and errant politicians.
Every cloud has a silver lining.
– Editor-in-Chief