THE RED DRAGON RISES IN THE EAST
CHINA
Ruwandi Perera describes the intricacies of Chinese culture for business travellers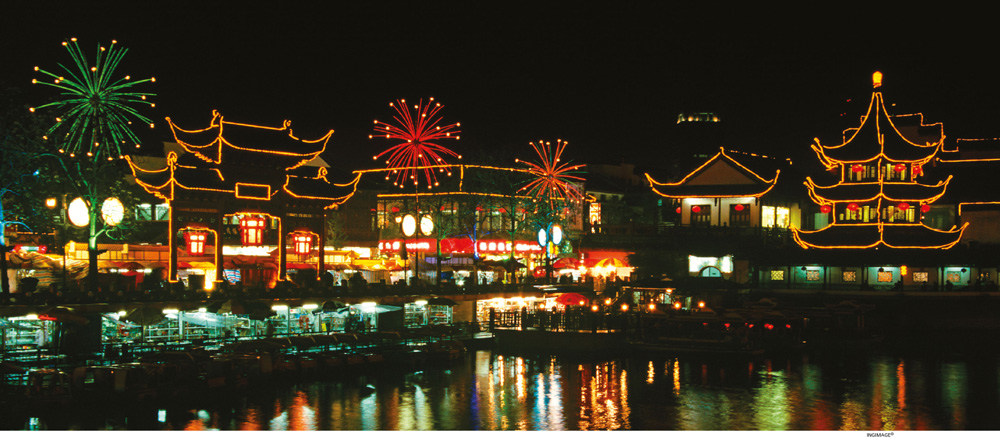 The 'land of the red dragon' has often occupied a warm place in the hearts of many Sri Lankans. From ancient times, the two countries have enjoyed a cordial relationship that has had political, economic and even cultural ramifications – our island nation was even a tributary colony of the Ming Dynasty for some time.
In addition to an ever increasing number of Chinese businesspeople, workers, travellers and delegates visiting Sri Lanka, there's a significant upward trend in the number of Sri Lankans visiting China for business.

With over 1.3 billion people and steady growth, China is the world's second largest economy. The nation enjoyed 30 years of double digit economic growth before 2011, fuelled mainly by government spending. Although this momentum hasn't continued to the present day, China enjoyed a 6.8 percent economic growth rate last year.
Successfully trading with all major countries, China is also the world's largest exporter. It ships everything from machinery and transport equipment, to textiles, rubber and minerals. The country acts as a humungous manufacturing base for leading global corporations and is also the world's second largest importer, receiving oil, fuel, aluminium and copper from overseas.
For Sri Lanka, the nation of the Great Wall has been a cornerstone of infrastructure and economic development. We're a partner in China's One Belt One Road initiative, and also party to a number of economic and political agreements with the Asian giant. With China increasing its spending across all segments of the market, specifically luxury goods and tourism, there are countless business opportunities for Sri Lanka.
China has always been a trading nation and there are several trends to watch out for when catering to this country. Digital is big in China: Chinese consumers are demanding more and more online content in the form of video on demand services, social media apps and 'phygital solutions.' Innovative thinking and new service concepts can go a long way for the Chinese who are willing to pay for it.
Unlike in the past, when the Chinese preferred homegrown brands over foreign products, research indicates that consumer behaviour is changing in a way that benefits foreign goods. Chinese customers are slowly but surely purchasing products on the basis of value, price and quality, and not necessarily their country of origin. From food, poultry, milk powder and wines, to detergents and electronics, the demand for foreign products is growing in China.
It is a widely accepted truth that for Asian business transactions, maintaining relationships is key; and this translates into knowing what works for and with the Chinese especially when visiting their country.
Whether you're traversing the business hubs of Beijing and Shanghai or emerging financial hub of Jiangbeizui in southwestern China, being aware of Chinese traditions – especially in a business context – is key.
For instance, simple gestures such as having your business card printed in English and Mandarin go a long way. The Chinese also consider business attire and adhering to dress codes very important. Dressing to impress works well here as first impressions are an important aspect of the Chinese business culture.
Also, remembering that the Chinese are highly superstitious will make for smoother business. The Chinese are very serious about colours and their associations. So while having a red brand logo will up the stakes significantly, working with colours such as black will bring you bad luck as it is so perceived in China. And make a note of national celebrations such as Chinese New Year when the entire country stops working and celebrates in style.
However, it's not all work and no play in China. With the Chinese completing most of their business deals before sunset, there is plenty to do in terms of exploring this marvellous destination.
If you're in Beijing, walk off your work stress around Tiananmen Square or get your adrenaline pumping at one of its many theme parks. There are also several cultural attractions in the form of operas and theatrical shows to attend especially in the Xicheng District. The drinking area of Sanlitun is a famous and much loved spot for travellers where you can try exotic Chinese cocktails made of baijiu – if you dare!
For night owls, Shanghai has more to offer with an array of clubs, pubs and bars, where you will find great music and excitement.
Visiting China on a business trip is not only becoming more likely by the day but a reason to enjoy the taste and feel of this amazing destination.