THE NEW NORMAL

THE SEARCH FOR A RAINBOW
Saro Thiruppathy writes that it's time to fight fear, don a cape and start rebuilding our lives
It seems that the COVID-19 pandemic has spared no one. The microscopic coronavirus called SARS-CoV-2, which has wreaked havoc across the world, has affected us all in one way or another.
At the time of writing, the virus has infected more than nine million people and killed around 475,000, caused acute anxiety and fear among the global populace, brought economies to a standstill, left millions without jobs, interrupted the education of children and youth, and disrupted life as we knew it.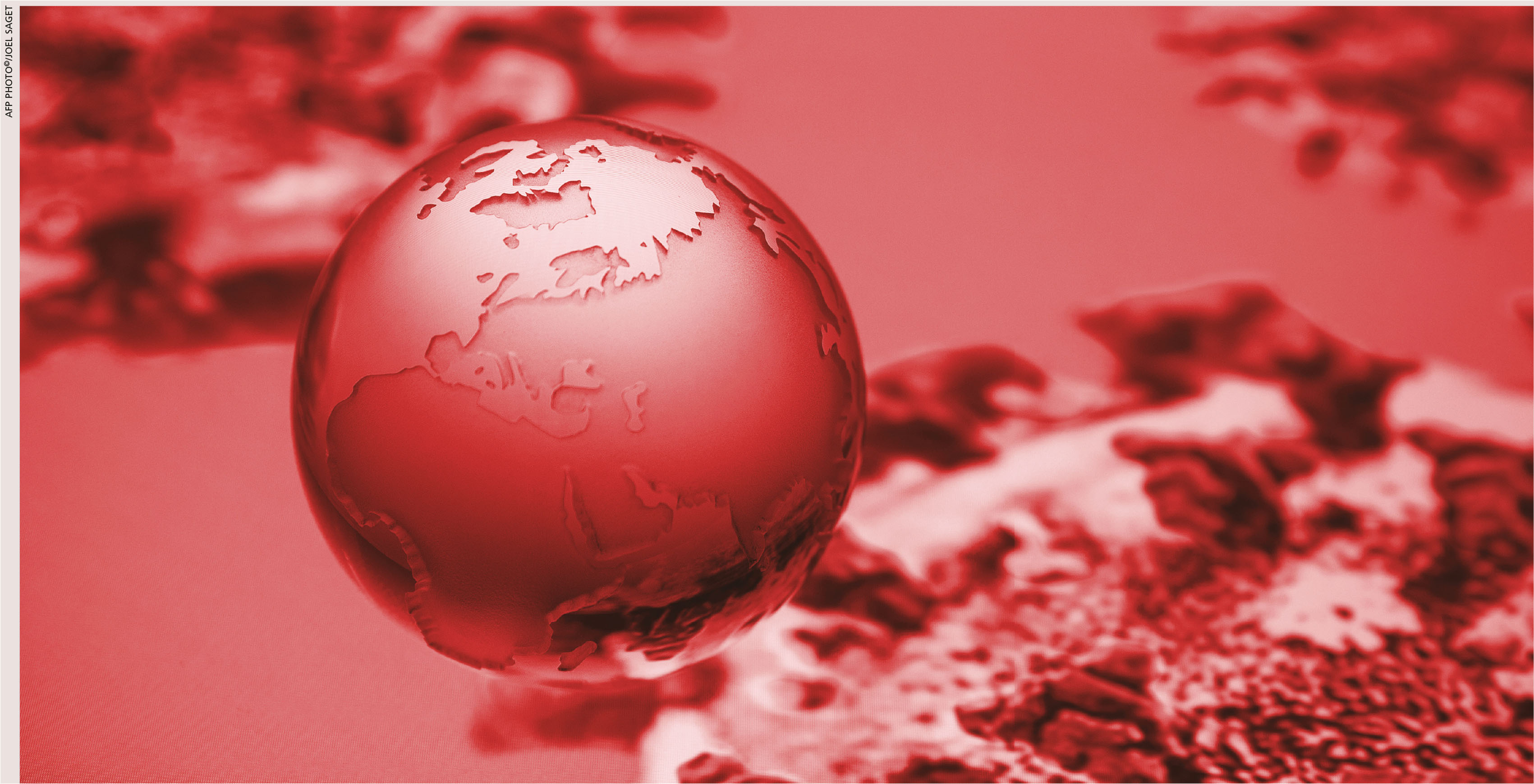 To make matters worse, the media has transformed itself into a global lord of misery as it fired off dire prophecies by doomsday prophets and naysayers. The news channels thundered on warning the world that nothing would be the same again and people wouldn't be able to revert to anything like normal life until a vaccine is available.
Meanwhile, the pundits prophesise that a second wave of the virus is inevitable and COVID-19 is projected to kill millions of people eventually. It seems that more than the virus, the fear mongers have terrified folks into a state of panic.
But even as these voices promoting global despair were loud, the alarmists didn't anticipate a critical human condition – the innate desire to survive and fight oppression.
So slowly but surely, people around the world have begun taking steps to fight their fears and overcome the adversity that coronavirus had caused them. Global citizens have begun looking for a light at the end of the tunnel and sought to get themselves and their shattered economies back on track.
When analysing any problem in the search for solutions, organisations often conduct a SWOT analysis, which identifies its strengths, weaknesses, opportunities and threats. It's necessary to consider the post-pandemic situation in a similar manner and recognise not only the threats and weaknesses but also the opportunities that are available to the world both economically and socially. Here are a few.
FAMILY FIRST As the race to earn more and more to consume more became ridiculous, families were often denied time together and the only solution was retail therapy. COVID-19 changed all that as families were confined to their homes, and had to learn to engage and enjoy time with one another.
It's important to continue to keep the family in focus as children need parental supervision and strong familial bonds if they are to emerge as responsible adults.
WORK FROM HOME Organisations with a digital base have been better equipped to handle the disruption to their businesses during the pandemic. Staff have worked from home (WFH) and kept their businesses running even if this has been at a slightly slower pace.
WFH has many benefits that can be enjoyed even after life gets back to some kind of normalcy as companies can reduce their overheads via for example, lower WiFi and communication costs etc.
Employees too can be more productive since a chunk of their time and energy won't be spent getting to and from the office. Further, the reduction of noxious fumes with fewer vehicles on the roads will result in a cleaner environment.
And due to the physical distancing requirements, many organisations have opted to meet online rather than in person. This releases more time for people to actually work on their tasks and be more productive as a result.
EDUCATION TOOLS Education apps and online classes during the pandemic have enabled hundreds of thousands of children around the world to continue their studies without too much disruption.
Regrettably, countries like Sri Lanka, which aren't equipped to provide kids with the hardware and communication tools necessary for efficient online education, haven't made full use of this method of teaching.
Our state run schools need to be brought into the 21st century's information age. Unfortunately, most of them are lagging behind private schools in this area and should be upgraded. Students need to be equipped with computers, IT support and English language proficiency so that accessing information on the internet can be optimised.
If we want our nation to succeed, we need to invest in our youth and now's a good time to start doing that.
DELIVERING SUPPLIES Supermarkets that were quick to adjust to the new situation have been able to deliver supplies to people.
But more than the supermarkets, it was the small entrepreneurs who quickly adapted to the situation and provided consumers with a range of food and health products that the door-to-door vendors weren't selling. It's important that households continue to support these small enterprises and vendors since they kept the wolf from the door at the height of the crisis.
NATIONAL BUDGET At a national level, governments have the opportunity to make radical changes in their budgetary allocations. The healthcare sector and state run hospitals need to be strengthened by building capacity – i.e. of medical staff, healthcare providers and infrastructure.
The local production and distribution of pharmaceuticals are also critical in the prevention of another health crisis such as COVID-19.
PRIVATE SECTOR This is an opportune moment to call for private sector involvement in specific areas such as education, which often lack sufficient national budgetary allocations.
CSR can then be transformed from individual efforts into that of a coordinated collective, which will yield national results.