CLIMATE CATACLYSM
THE GREAT
MORAL

CHALLENGE
Combating climate change is the greatest challenge facing world leaders today – Yamini Sequeira
The World Government Summit held in February attracted over 4,000 participants, and world leaders, representatives of international organisations, thinkers and experts from over 150 countries – technology, the economy, the environment and wellbeing in general therefore, were duly represented.
Each year, the summit sets an agenda for the next generation of governments, focussing on how they can harness innovation and technology to solve the universal challenges facing humanity.
Climate change was high on the agenda at this year's summit in Dubai. Actor and environmentalist Harrison Ford was one of the chief attractions at the event and the movie star declared: "Climate change is the greatest moral challenge of our time and if nature isn't kept healthy, humans won't survive – it's as simple as that."
According to the Centre for Research on the Epidemiology of Disasters, at least 5,000 people died last year and nearly 30 million needed emergency aid due to extreme weather.
Ford called out world leaders including US President Donald Trump who "deny or denigrate science" and asserted that "climate change is a global problem." And he added: "The solution must be equally inclusive."
Former French Prime Minister Laurent Fabius noted that governments shouldn't be selfish and put their own interests ahead of protecting the planet: "If the temperature keeps on becoming warmer and warmer, you have problems with food and water. Then you have migration – not only by millions but dozens of millions."
He continued: "At the end of the day, you have problems of conflict and war." Fabius ended his message by expressing hope that the international community will realise that efforts need to be applied multilaterally to tackle climate change.
Addressing the gathering through a video link, Pope Francis urged policy makers and government leaders at the summit to think not only about economic implications, but also social and moral interests when tackling global challenges.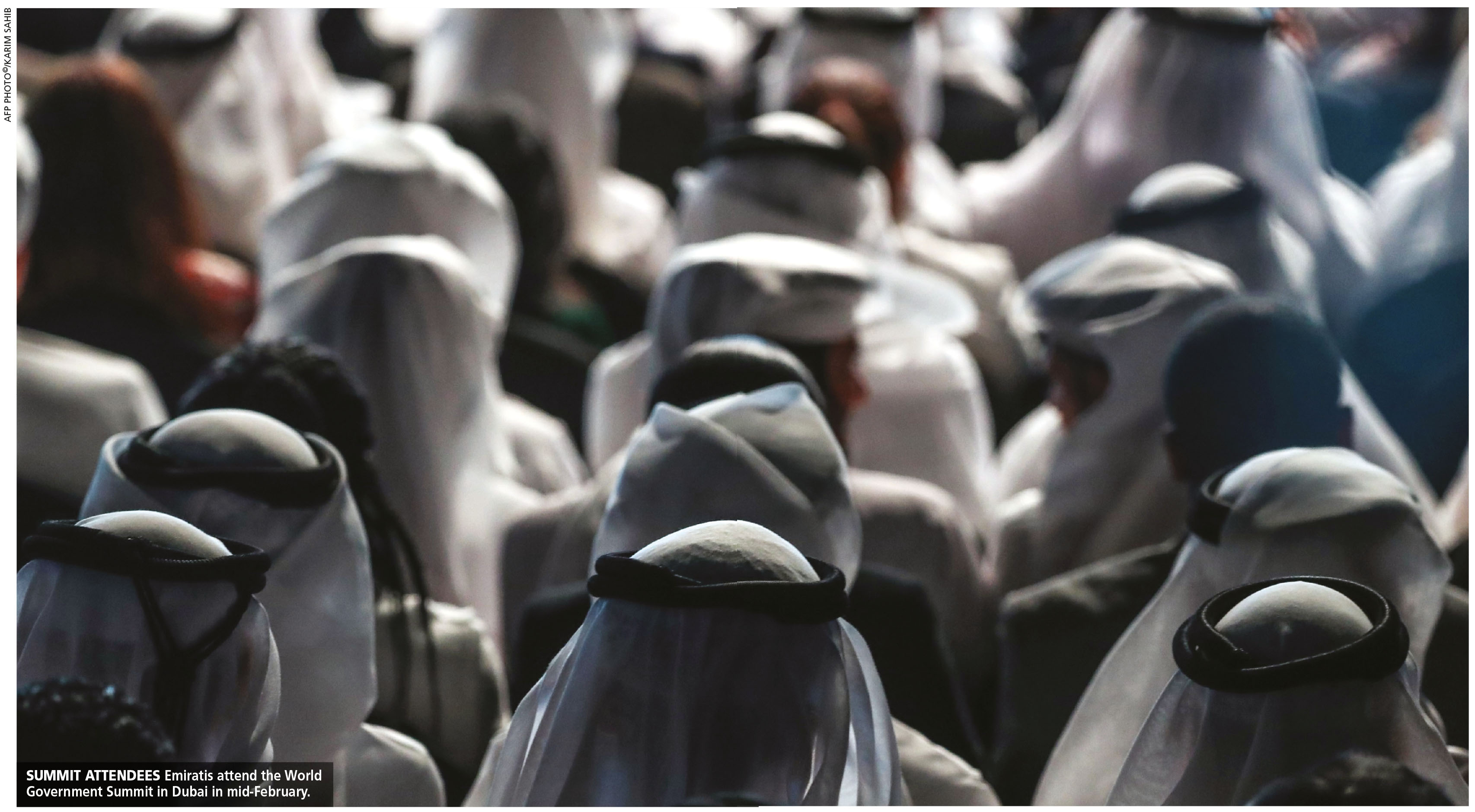 He said: "It is my sincere hope that the question underlying your reflections will not be limited to 'what are the best opportunities to take advantage of?' but also include 'what kind of world do we want to build together?'."
"This question leads us to think of people rather than capital and economic interests. It is a question that does not look at tomorrow but fartherinto the future – to the responsibility weighing upon us: handing over this world to those who will come after us, preserving it from environmental degradation and even before that, from moral degradation," he posited.
Founder and Executive Chairman of the World Economic Forum (WEF) Professor Klaus Schwab called for 'Globalism 4.0' to address the rapidly complicating landscape presented by the Fourth Industrial Revolution, "as well as populism and a world that requires multi-conceptual thinking."
Referring to the post-Cold War period of global growth as 'Globalism 3.0,' Schwab said the period had lifted hundreds of millions out of poverty but "left winners and losers," adding: "Globalism can't keep delivering winners and losers. Those [who are] left out want to be let back in; they won't tolerate anything else. Meanwhile, Mother Nature is losing patience with us. We have 12 years to go before the changes in climate, ecology and biodiversity become irreversible."
Meanwhile, Sri Lanka has been ranked second among the nations most affected by extreme weather events in 20 years since 1998 by the 2019 Long-Term Climate Risk Index published by Germanwatch. The Global Climate Risk Index 2019 analyses the extent to which countries and regions have been affected by weather related losses, as a result of storms, floods and heat waves using available data from 1998 to 2017.
According to the report, a total of 76 deaths that occurred in Sri Lanka in 2017 have been directly attributed to climate change. The report shows that monsoon rains, which caused floods and landslides, contributed largely to this. And the number of displaced persons is estimated to be around 600,000.
The report also states that around 20,000 people in the Ratnapura District alone have been displaced owing to adverse weather.
A recent World Bank report claims that climate change could lead to a drop in living standards here in Sri Lanka from around 4.9 to seven percent by 2050 and wipe out up to US$ 50 billion in GDP. Titled 'South Asia's Hotspots: The Impact of Temperature and Precipitation Changes on Living Standards,' the report states that in Sri Lanka, living standards will decline by around five percent – and in a worst case scenario, it will fall by around seven percent.
All eyes are now on the Climate Change Secretariat, which is acting as the national focal point on climate change in Sri Lanka. This secretariat is spearheading the nation's efforts to integrate multilevel governance structures towards climate change priorities.
It's clear that climate change will have far-reaching economic consequences for Sri Lanka; and this isn't merely an environmental issue.