COVER STORY
WOMEN IN BUSINESS
 SPECIAL REPORT
THE GENDER SCORECARD
Female representation on the boards of directors of Sri Lanka's listed companies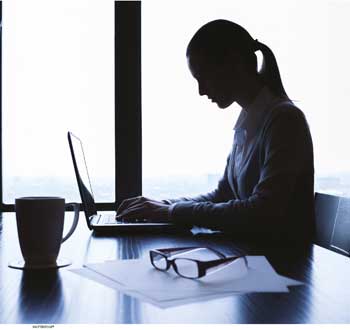 Across the world, female talent remains among the least utilised economic and business resource whereas closing the gender gap would yield exponential results – with the potential in fact, to substantially improve corporate bottom lines, and increase economic growth.
Notably, the failure by listed companies to capitalise on this valuable resource comes with a huge opportunity cost. And the proof is in the pudding, as they say: there's a dearth of women on corporate boards and within senior ranks of leadership here in Sri Lanka – and let it be said, on a global scale too.
Even in developed nations – such as the US where 2018 was touted as the 'year of women' in politics – the number of female bosses in the world of business remains few and far between.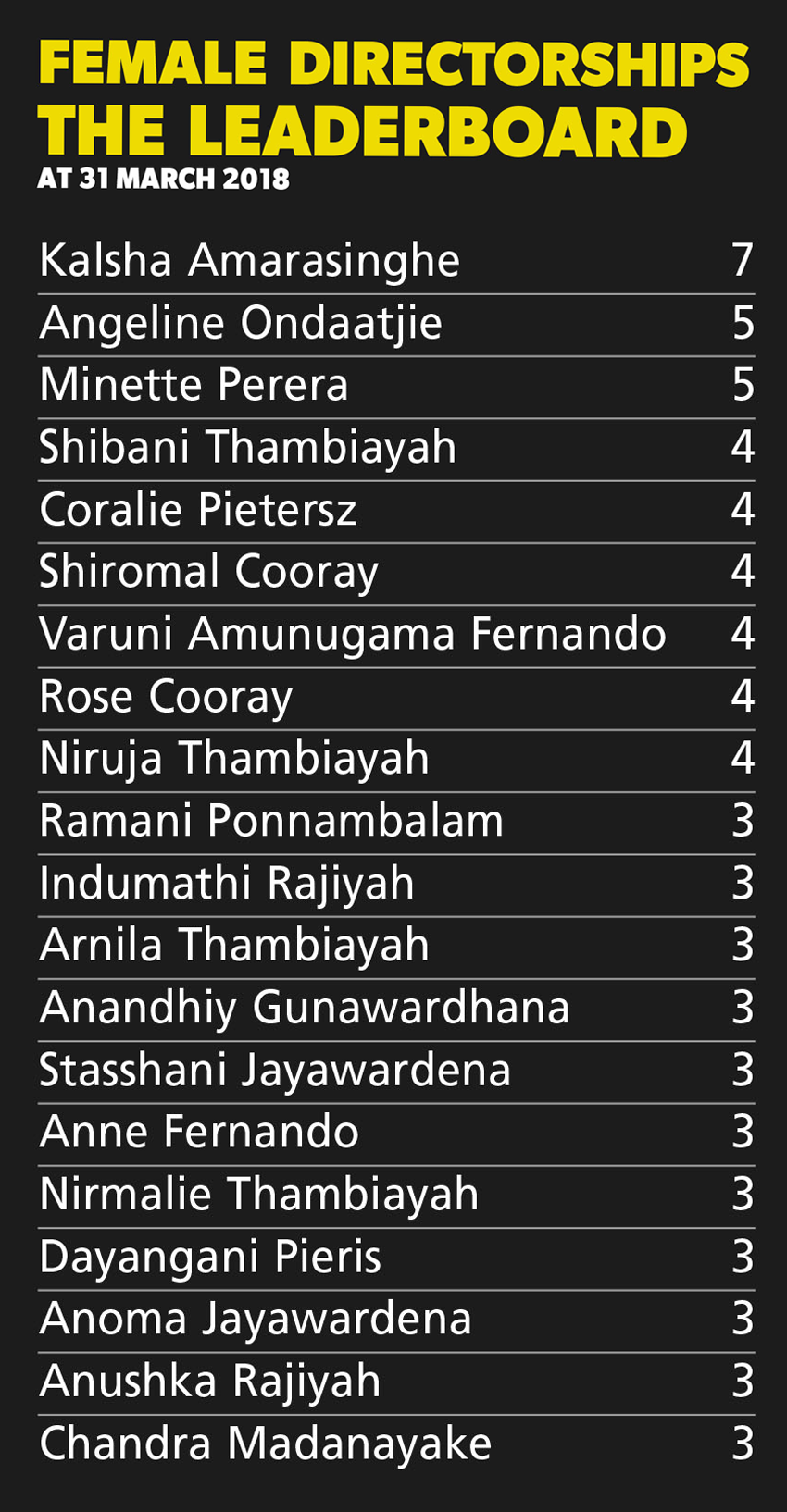 The departure in September of Indra Nooyi – one of the most high profile female businesspeople on Earth until then – as head of PepsiCo has only reinforced a trend that's been heading in the wrong direction. There's been a decline in the number of women CEOs even as the debate on the need for equality in the workplace rages – this, amid heightened calls for women to break through the glass ceiling.
And what's more, many of them have been replaced by men.
This is a blow for diversity in the workplace since less than five percent (down from 5.4% in 2017) of leaders of the S&P 500 largest enterprises are women.
In Sri Lanka too, while there's a relatively high degree of female participation in public service and academia, whether women are adequately represented on corporate boards is a burning question – over and above the rhetoric that emanates from the corridors of power a.k.a. the nation's hallowed boardrooms.
Which is why we set out on a journey like no other to assess and weigh the 'board balance' in Sri Lanka's listed entities – and as it turns out, our journey's end coincides with International Women's Day, which falls on 8 March.
Our analysis considers 281 of the 292 companies listed on the Colombo Stock Exchange (CSE) at 31 March 2018 and the number of directorships held by females. It also provides a breakdown of female representation on company boards in terms of 20 business sectors ranging from banking, finance and insurance, to telecommunications and trading, and more.
– LMD
---
An in-depth analysis of the data compiled by LMD indicates that over half (54%) of listed company boards in Sri Lanka consist entirely of males – need we say more, one might be inclined to ask!
More than a third (38%) of Sri Lanka's listed company boards have between one percent and 25 percent female representation.
Which leaves some eight percent that boasts a female representation of between 26 and 50 percent. Worse still, a mere one percent of listed corporates have a majority female board of directors – they include Renuka Hotels (55%), Renuka City Hotel (67%) and Cargo Boat Development Company (56%), all of which are family controlled entities.
In cumulative terms, the share of female representation on the boards of listed entities in Sri Lanka amounts to a little under nine percent.
As the sectors go, land and property features the highest female board representation (15.3%), followed by hotels and travel (13.2%), beverage, food and tobacco (13%), telecommunications (12.5%), and banks, finance and insurance (10.5%). At the other end of the spectrum, construction and engineering, IT and oil palms have the dubious honour of zero female board representation.
Notably, among the females on the boards of Sri Lanka's listed corporations, several hail from families who have a controlling interest in them.
REGIONAL HIGHLIGHTS Sri Lanka is placed No. 100 in the World Economic Forum's (WEF) Global Gender Gap Index 2018, lagging behind Bangladesh (48) but ahead of India (108) and the Maldives (113).
As for economic participation and opportunity, educational attainment, health and survival, and political empowerment (all sub-indices), Sri Lanka is ranked 125th, 90th, first and 65th respectively.
Meanwhile, we're in 97th place in the Women, Peace, and Security Index 2017/18.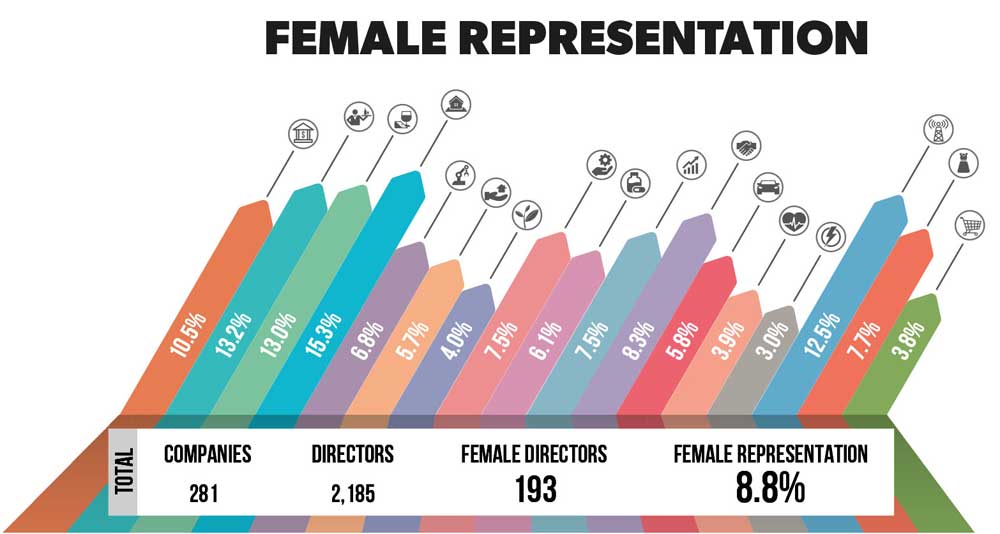 GLOBAL COMPARISONS Studies such as the Catalyst analysis of the Fortune 500 for instance, have identified that firms with gender diverse boards tend to outperform those with male only boards – by as much as 53 percent as measured by returns on equity.
This illustrates the fact that shattering corporate glass ceilings is a smart business strategy.
And there's more…
Women CEOs in the Fortune 1000 companies are said to drive three times the returns as S&P 500 enterprises run predominantly by men. Globally, companies that enjoyed the benefit of strong female leadership generated a return on equity of 10.1 percent a year (on an equal weighted basis) compared to 7.4 percent for those without.
Furthermore, businesses with greater gender diversity tend to suffer less governance related controversies than the average. A case in point is a 19 year study of 215 Fortune 500 companies, which reveals that those with the best record for promoting women outperformed industry revenue averages by a whopping 46 percent.

GOLDILOCKS SYNDROME Lorraine Hariton, CEO of Catalyst – an NGO that advocates for women in senior positions – says her group's research "shows that the stereotype that men 'take charge' and women 'take care' puts women leaders in a double bind that can potentially undermine their leadership, career and advancement options."
She continues: "Women suffer the 'Goldilocks syndrome': they're judged as being too hard, too soft and never quite right for the job." And as Hariton notes, "80 percent of board seats in S&P 500 companies are primarily men. So the lens by which women are being evaluated is a white male lens."
Women who aim high in business often find they're not invited to important meetings or after work gatherings where important connections are made. Vanderbilt University Professor Jessica Kennedy says this culture of exclusion may worsen amidst the #MeToo movement as some men worry that "a compliment to their young mentees can trigger accusations of sexual harassment."
POLICY INTERVENTION Here in Sri Lanka, the Ministry of Women and Child Affairs, Women's Bureau (from 1978 to 1997), chambers of commerce and Employers' Federation of Ceylon have been entrusted with the task of enacting government mechanisms geared towards women's empowerment. There are 12 female focussed chambers of commerce if both women's wings of regional mainstream chambers and women specific chambers are counted.
While the leadership positions are primarily occupied by men, apart from the Women's Chamber of Industry and Commerce (WCIC), some females are members of executive committees or boards of a number of these bodies.
Most activities of the chambers or federations appear more in line with promoting private capital and broad industry interests. They also provide capacity building and business support services, for entrepreneurs and managers in general, and most are not designed for women entrepreneurs' needs.
CHAMBER INPUTS WCIC promotes mutual cooperation between businesswomen in Sri Lanka through networking, and programmes focussed on women in business and trade, with the ultimate aim of redressing the gender imbalance.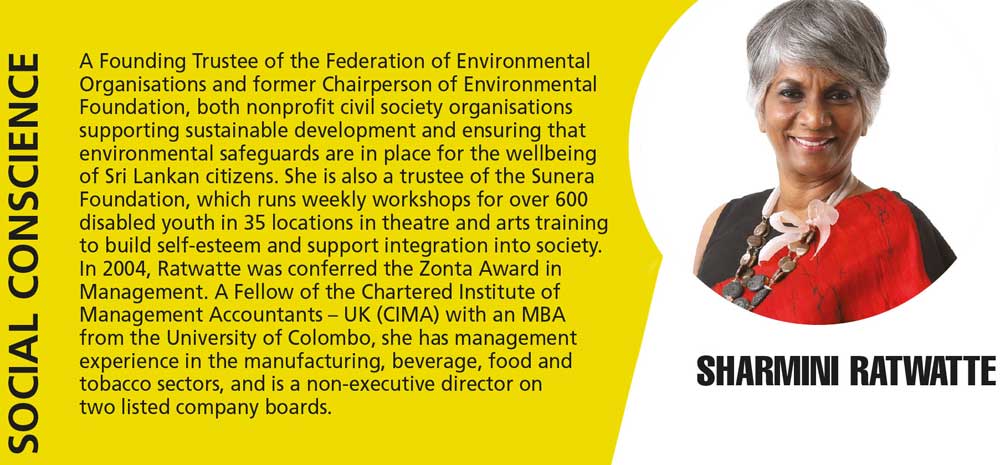 It assists members in doing business locally and globally, while promoting best business, and environmental and social practices; advances the interests and views of local businesswomen, improves the biz environment for women in Sri Lanka, demonstrates the highest standards of commercial practice and represents Sri Lankan businesses globally; and supports charities to empower women, and provide a network of support for future women business leaders and entrepreneurs.
LABOUR FORCE Sri Lanka registered a female labour force participation rate of 34 percent in the third quarter of 2018 compared to 36.6 percent in 2017 and 35.9 in 2016, which is a cause for concern.
Meanwhile, the female unemployment rate stood at 6.6 percent in the third quarter of last year whereas the corresponding figures for 2017 and 2016 were 6.5 percent and seven percent respectively.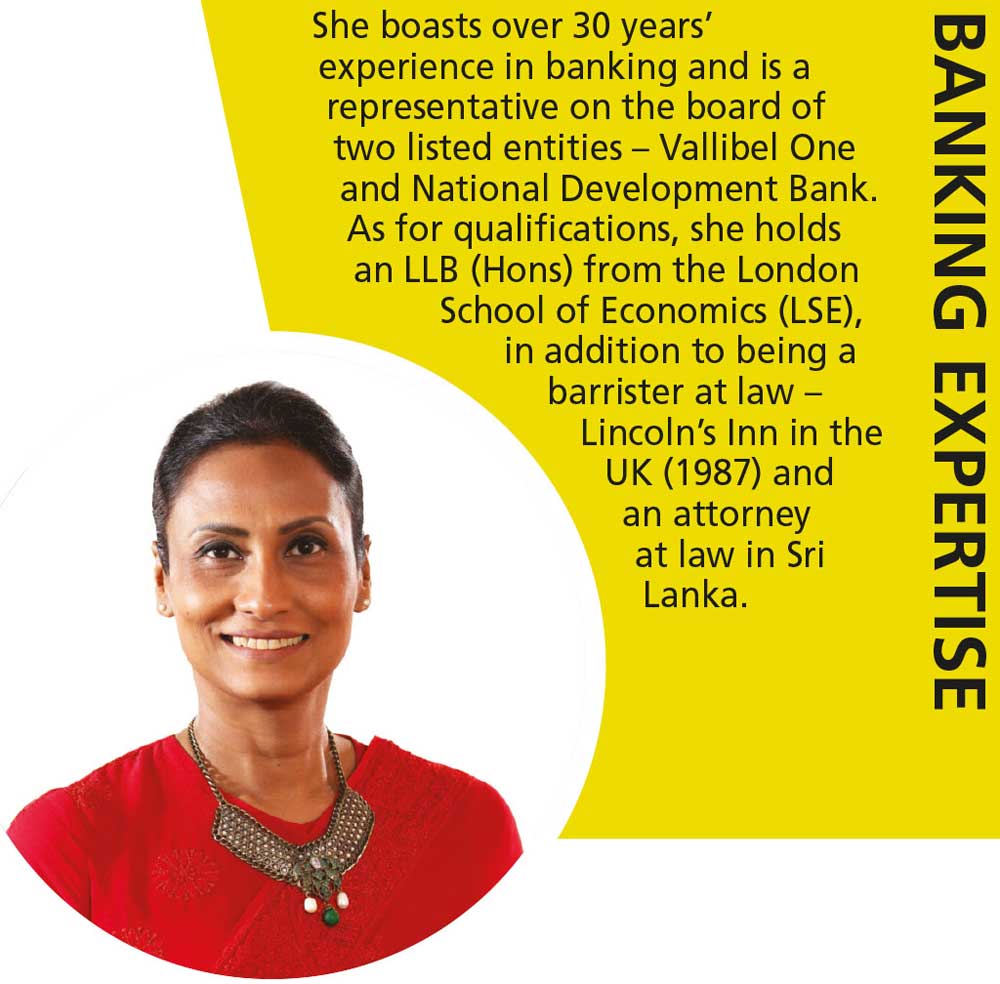 GENDER BALANCE Given that females represent less than 10 percent of the boards of Sri Lanka's listed companies, there is ample scope to work towards a far healthier gender balance in corporate directorships.
As for women entrepreneurs, they face a multitude of challenges with respect to access to finance, markets and business development; service barriers that revolve around sociocultural issues; and a lack of agency. This creates the need for a greater focus on women entrepreneurs too.
THE BIG PICTURE It goes without saying that there's work to be done to achieve a gender balance that Sri Lanka can not only be proud of but is a sure-fire route to upping the ante of business and economic performance.
Need we say that Sri Lanka could do with an infusion of new blood in business and leadership?
– Compiled by Zulfath Saheed with additional reporting by Lourdes Abeyeratne, Sakitha Garusinge and Dananji Samarakoon
---