THE ECONOMY
CRISIS MITIGATION MANTRA
Jehaan Ismail ponders on whether the economic crisis can be ameliorated
Compiled by Yamini Sequeira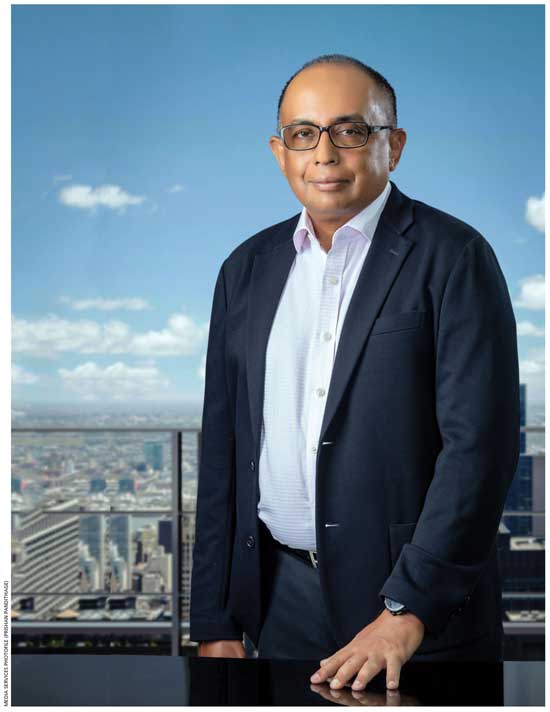 Articulating his assessment of the unprecedented economic crisis, Jehaan Ismail says that "Sri Lanka is essentially broke or insolvent. There's been a gradual slide since 1948 due to various ailments."
"These include widening budget and trade deficits, inconsistent policies, poor fiscal discipline, populist politics, a disproportionately large and generally inefficient state sector, and a large defence force with related expenditure – the list is long," he elaborates.
Ismail adds: "None of this has been helped by the war, the Easter Sunday bombings, the COVID-19 pandemic and other more recent maladies."
ON THE EDGE As for the impact of the economic crisis on the financial services industry, he avers that several reports were written and many experts have spoken on the rather bleak picture.
"Suffice it to say that our banks are looked upon with suspicion by bankers abroad – especially as we are strapped for foreign exchange to pay for much needed imports. This is not helped by high interest rates and a currency that loses value," he laments.
A country's capital market is thought of as a barometer of the economy but in May, "our stock market shed about 35 percent of its value, and was plagued by low volumes, investors on the sidelines and ad hoc closures due to downward movements in the index," he observes.
He also notes that "globally too, markets are getting hit due to various economic factors including rampant inflation. The debt capital markets also were spooked by rising interest rates. And no significant mergers and acquisitions related activity has taken place over the past few months."
Citing his top three measures to stabilise the financial services industry and capital markets, Ismail asserts: "Investors, both local and foreign, need to see a credible government and central bank in control of the country together with a clear set of simple policies governing investment – especially the repatriation of funds."
"We need to continue begging for money from countries and international institutions, to augment our exports, tourism and expat inward remittance inflows. We need an honest assessment of our imports by independent parties; and after that, we should stick to the basics for at least another year," he recommends.
NOT COM

PLEX Ismail cautions that "we cannot tinker any more with interest and exchange rates, and need to ramp up fiscal collections very quickly."
If he was a policy maker, his additional recommendations to resurrect the economy would include a focus on "consuming local products and services, exporting anything and everything," and people learning to save more.
"The savings habit has traditionally not been strong in Sri Lanka as people save whatever is left after spending – instead of the other way around. We need to engender a shift in mindset and enhance financial discipline," he urges.
Sharing his view on the consolidation directive for finance companies by the Central Bank of Sri Lanka, he asserts: "We have too many banks and far too many finance companies. Minimum capital standards have been put in place and consolidation has to take place. This has happened and I believe things are looking better."
ROAD AHEAD Forecasting Sri Lanka's economic future at this juncture is a tricky task but he takes a stab at it: "If we aim for consistent GDP growth in the region of six percent annually and a per capita GDP of over US$ 5,000 as a goal, then subject to a non-populist political framework 'with brains,' it could take approximately five years for economic recovery."
He says there's no doubt among the business community that the crisis has affected investor sentiment: "A foreign investor has many choices when it comes to emerging and frontier markets. When conservative investors look at our political news and foreign currency reserves, cash flow position and debt moratoriums, they aren't going to put any money here."
Ismail speculates: "The more adventurous punters may still chance their hand but Sri Lanka is a very high-risk country at the moment."
"Many of the state owned institutions will have to be privatised and then listed, vesting at least 25 percent of shares in workers and staff. The carrot for unionised staff is that they can earn both a salary and dividends. Authorities can showcase the example of Sri Lanka Telecom!" he quips.
One of the key challenges facing businesses in general across all sectors is the lack of consumer spending as a result of little cash in hand and rising costs.
Ismail cautions that "if we embrace the savings habit in the medium term, this too will affect sales. Therefore, many larger and medium-size businesses will have to resize – especially in terms of staff – while SMEs may see more failures."
Citing sectors with the most potential under prevailing economic circumstances, Ismail believes that "all value added services operating in the digital space will progress. These include software and app suppliers, those running cloud-based services and BPOs. Essentially, any business that can export will do well. We have huge potential in the agricultural exports sector, and this has to be encouraged by providing efficient technical support and state-of-the-art logistics."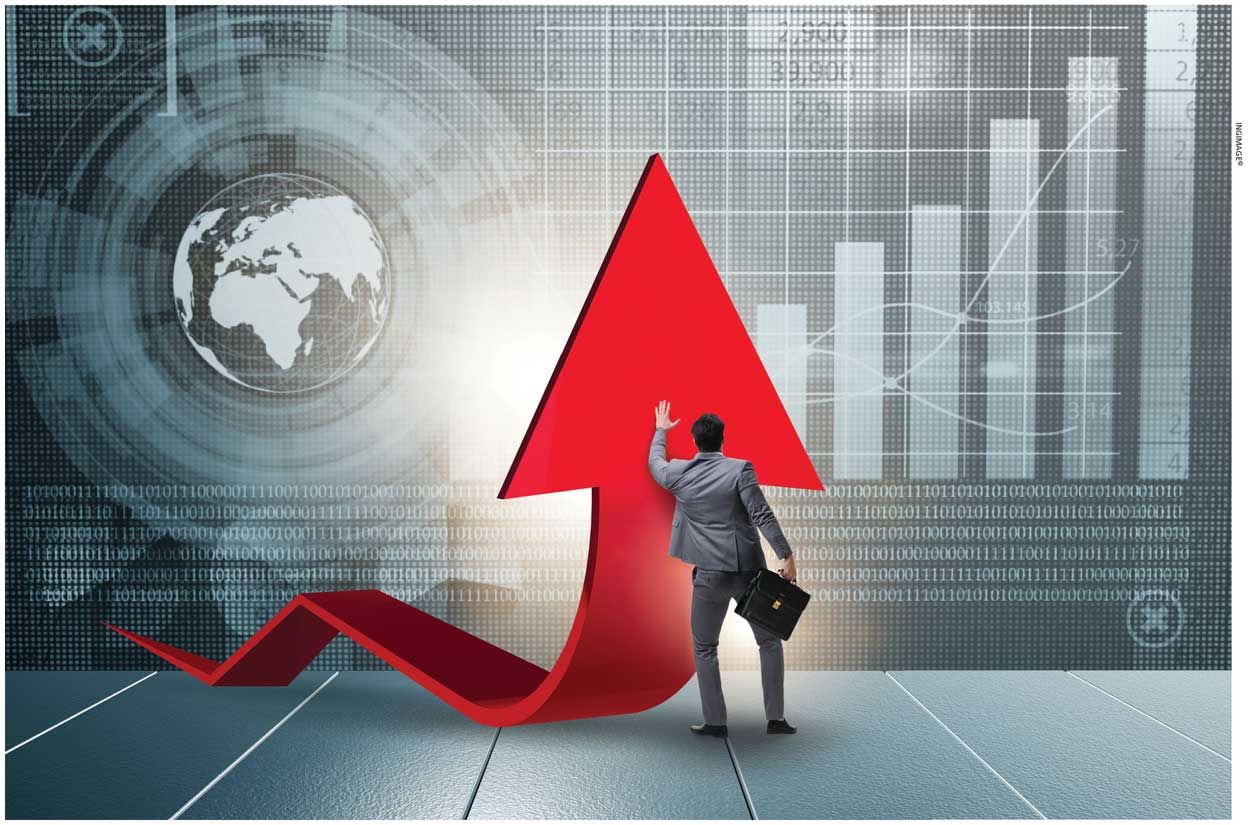 He cites tourism as an obvious growth sector but believes it needs an overhaul in terms of credible, knowledgeable and efficient state patronage. The trade sector too should be reformed in structure and mindset.
Ismail regrets that "reforms have been generally sidestepped so far by successive governments due to misplaced socialist ideologies and fears of upsetting the 'entitlement' status quo." He notes: "Currently, we are a protectionist economy that relies heavily on import tariffs to protect domestic industries and interests."
"We have done little to diversify our exports. Despite several bilateral free trade agreements and benefits arising from the US' and EU's Generalised System of Preferences (GSP) schemes, we remain mostly tea and apparel focussed," he notes.

Ismail continues: "Transparent and simplified tariff structures – particularly for imported components of exports and smooth, rapid port and airport logistics – will improve Sri Lanka's trade competitiveness and market access."
"Gradually, this will enable the country to trim – and finally, eliminate – the trade deficit. The overall goal will be a sustainable current account balance that contributes substantially to GDP growth," he concludes.
Yamini is one of LMD's Contributing Editors and a regular columnist in the magazine.