THE BIG PICTURE

VOTING FOR OUR SUPPER
The biz community is bracing itself for the mayhem that dogs elections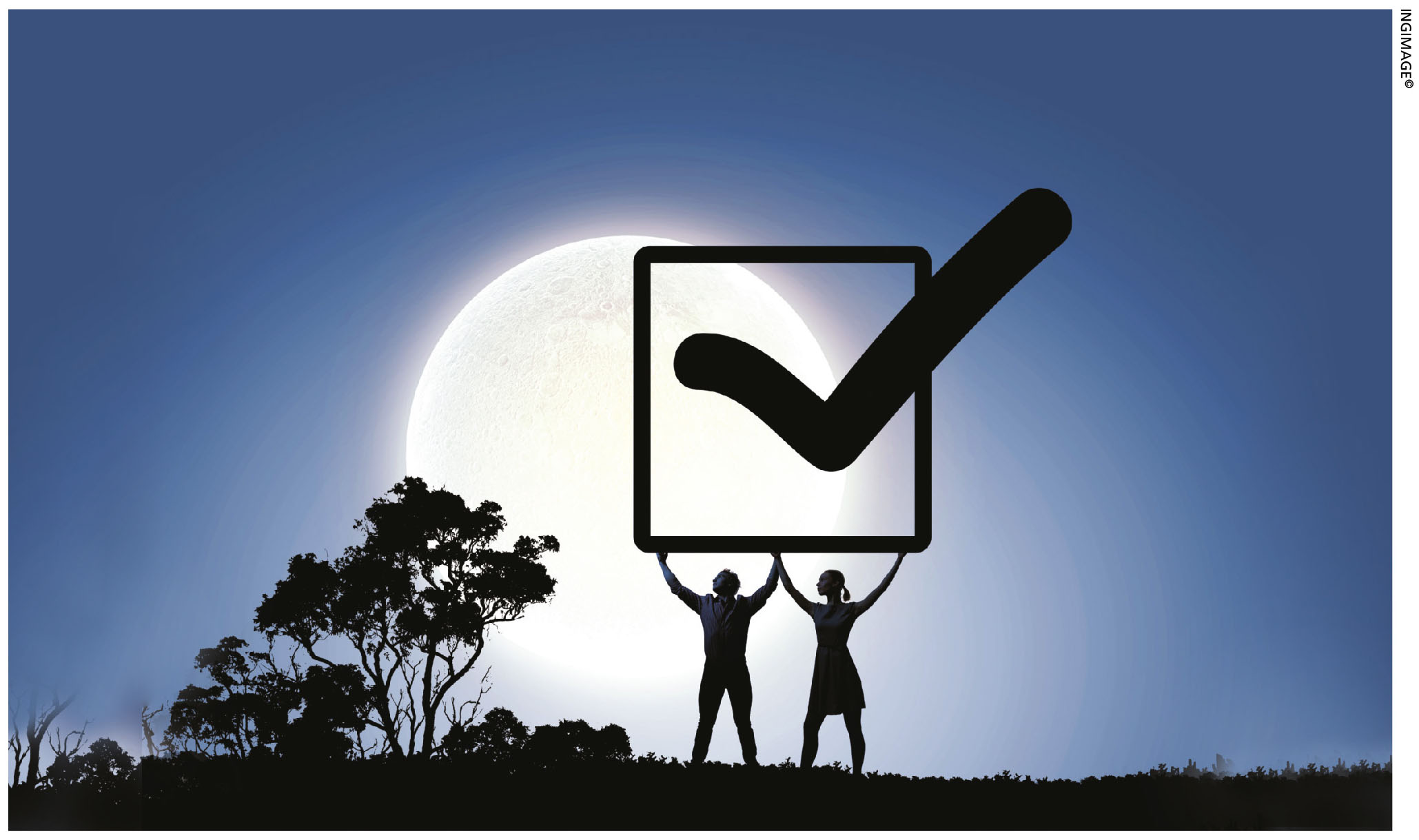 Local government (LG) elections are usually a low-key affair. But we live in tumultuous times, and the forthcoming LG polls are being billed as make or break for both the governing types and future aspirants – even if sadly, they're all from the same camp of cohorts who have ruined a nation that was destined for the First World when Singapore's founding father visited its shores for inspiration in the mid-1950s.
A bill of more than Rs. 4 billion is on the cards, we're told – that's the equivalent of a full year's revenue of the nation's 113th largest listed company, according to the recently released LMD 100 special edition.
It is also to be the largest election in Sri Lanka's history where 5,092 men and women will be elected to serve 341 local government bodies. Another 3,259 such people will be sworn in to office uncontested, the Election Commission (EC) has said.
In the meantime, EC Chairman Mahinda Deshapriya told a Sunday newspaper back in August that there's been a drop in the number of people on the electoral register because many voters aren't interested in participating in elections in the belief that politicians aren't serving their interests. Young adults in particular are among this group, he observed.
Of course, the majority of Sri Lankans do exercise their democratic franchise either because it's a tradition, or they're aligned to one party or another or they feel duty-bound to vote… or in the hope that they will be served by those whom they vote for – in short, they sing for their supper.
This time around, the stakes are high because of cracks in the ruling coalition government, broken promises on the yahapalanaya front, the skyrocketing cost of living and arguably, a growing feeling that the known devil is better than the unknown angel. And this is perhaps due to a vacuum in the stable that would usually house a viable 'third force.'
Elections may also be announced by Sri Lanka Cricket (SLC) unless the forthcoming proposals by an eminent panel of past cricketers and administrators are accepted by SLC's board, the country's Minister of Sports revealed at a cabinet press meeting early last month. He is on record saying that "one of the main problems within the SLC is its bureaucracy and the high number of elections."
Indeed, whether it be for government, local government or cricket, there are far too many costly and meaningless (as it always turns out) elections in this country.
Of course, the minister himself has come under fire from virtually all corners for the state of the game that millions of Sri Lankans simply love.
What's more, the spate of allegations of mismanagement and corruption by cricket's administrators has fallen on deaf ears for ever so long.  Adding insult to injury, questions are also being asked as to why the government's hand in one of the nation's foremost brands isn't in the hands of past cricketers of repute – dare we say, insofar as they're not politicians too!
All told, Sri Lanka's penchant for elections will win the day because as a nation, we seem to prefer the status quo to anything out of the box (pun intended) – despite the perilous state of the nation.
– Editor-in-Chief