THE BIG BAD WOLF 2019
The Big Bad Wolf Book Sale Launches for Third Consecutive Year in Sri Lanka
The World's Biggest Book Sale Introduces Range of Cutting-edge Augmented Reality (AR) Children's Books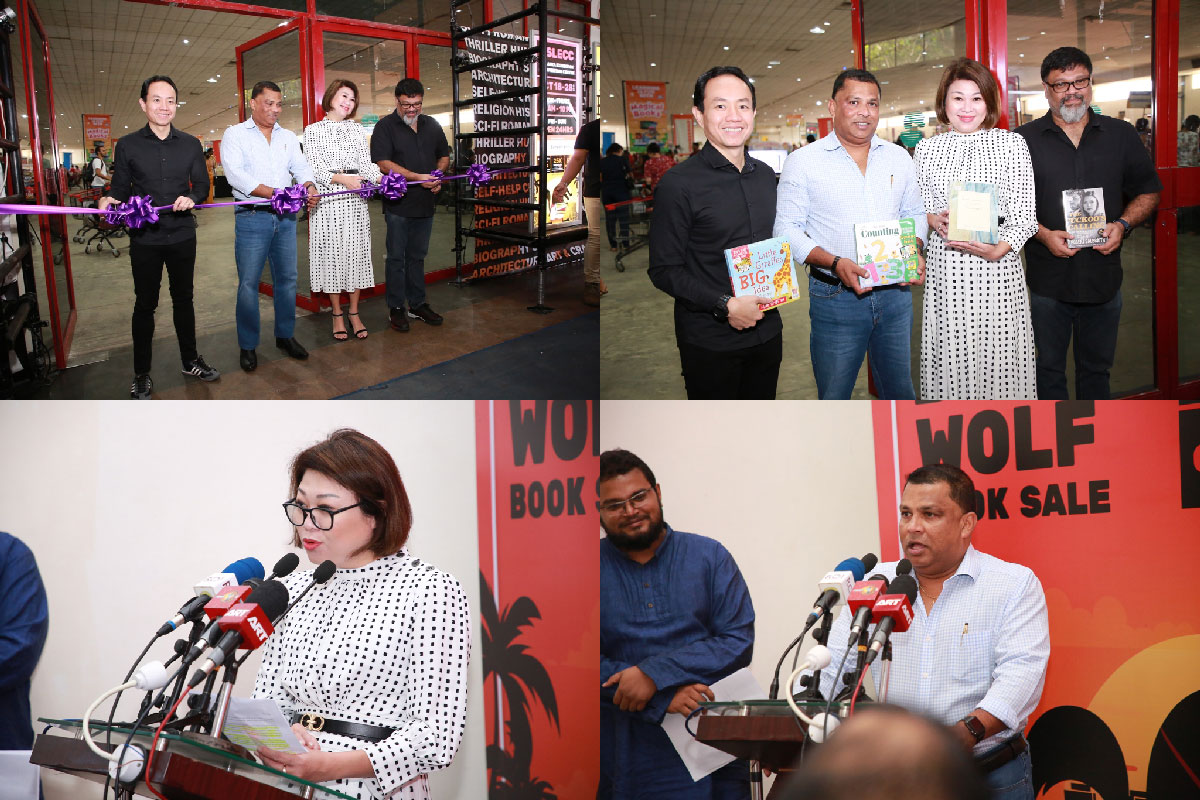 Colombo, Sri Lanka: 17 October 2019– The much-awaited, the Big Bad Wolf Book Sale Colombo 2019 and the exclusive preview day of the Sale took place at the Sri Lanka Exhibition and Convention Centre (SLECC) on 17th October 2019. The Book Sale will officially be open for the public starting from 18th up to 28th October 2019. The launch event was graced by the presence of Big Bad Wolf Books Founder, Jacqueline Ng and Andrew Yap; Big Bad Wolf Books Sri Lanka Partner, Dipak Madhavan; and Director of ProRead Lanka (Pvt) Ltd and Big Bad Wolf Books Sri Lanka Partner, Nishan Wasalathanthri.
The Big Bad Wolf Book Sale Colombo 2019 will open from 10am to 10pm on weekdays and operate 24-hours non-stop over the weekends. Starting from 10 am on Friday and ending at 10 pm on Sunday throughout the 11 days Sale offering brand-new English books at 50% to 90% off recommended retail price. Entrance to the Sale is FREE for the public. The Big Bad Wolf Book Sale in Sri Lanka has gained widespread support and has been again endorsed by the Ministry of Education of Sri Lanka. Event partners for the Sale comprise of Sampath Bank as the official banking partner, Mobitel as the official mobile communication partner and YouCab as the official mobility partner.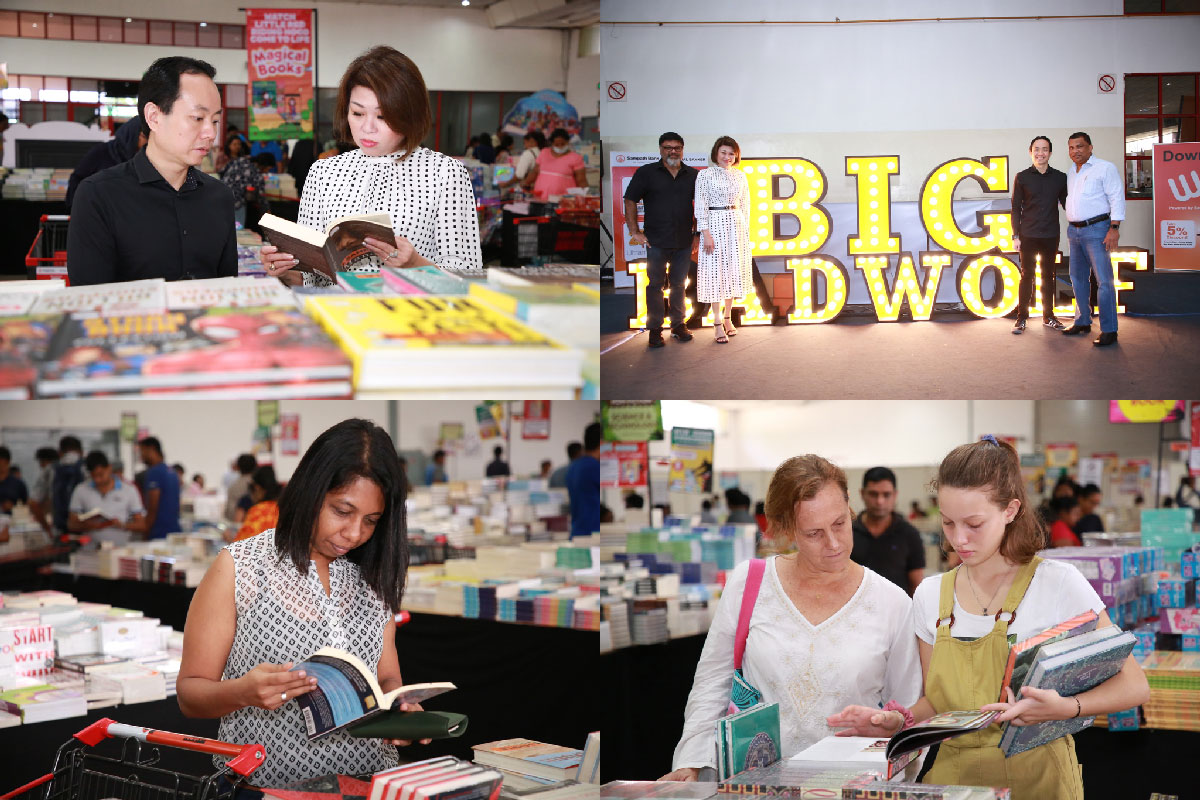 Commenting at the launch of the Big Bad Wolf Book Sale Colombo 2019, Jacqueline Ng, Founder of the Big Bad Wolf Book Sale said, "We feel very privileged and welcomed to be back in Colombo once again. We look forward to our third Sale in Sri Lanka. We invite everyone to join us this year, especially those who were unable to attend the Sale from the past two years. The Big Bad Wolf Book Sale will come as an ideal platform for people who love to read and gain knowledge in the process and over the years, we have seen many young readers who have bought their first English book at the Big Bad Wolf Book Sale and have developed themselves into well-read individuals. We invite everyone to come and check-out all the new range of books and titles we have introduced this year."
The Sale was a huge success when it was introduced to Sri Lanka in October 2017. Described as the World's Biggest Book Sale, this year, the Big Bad Wolf Book Sale Colombo 2019 will display over 1.5 million brand-new English Books covering genres such as literature, architecture, science, young adult, children's books, fiction, non-fiction and coffee table books, sourced from credible publishers around the world. For the first time ever, the public can also buy books on instalment and enjoy up to 12 months 0% instalment plans using their Sampath Bank Credit Card along with 25X Ultramiles for AMEX Platinum Members and 5% discount on WePay. Through this, the organizers of Big Bad Wolf Book Sale hope to enable more people with the luxury of purchasing their favorite books without burden.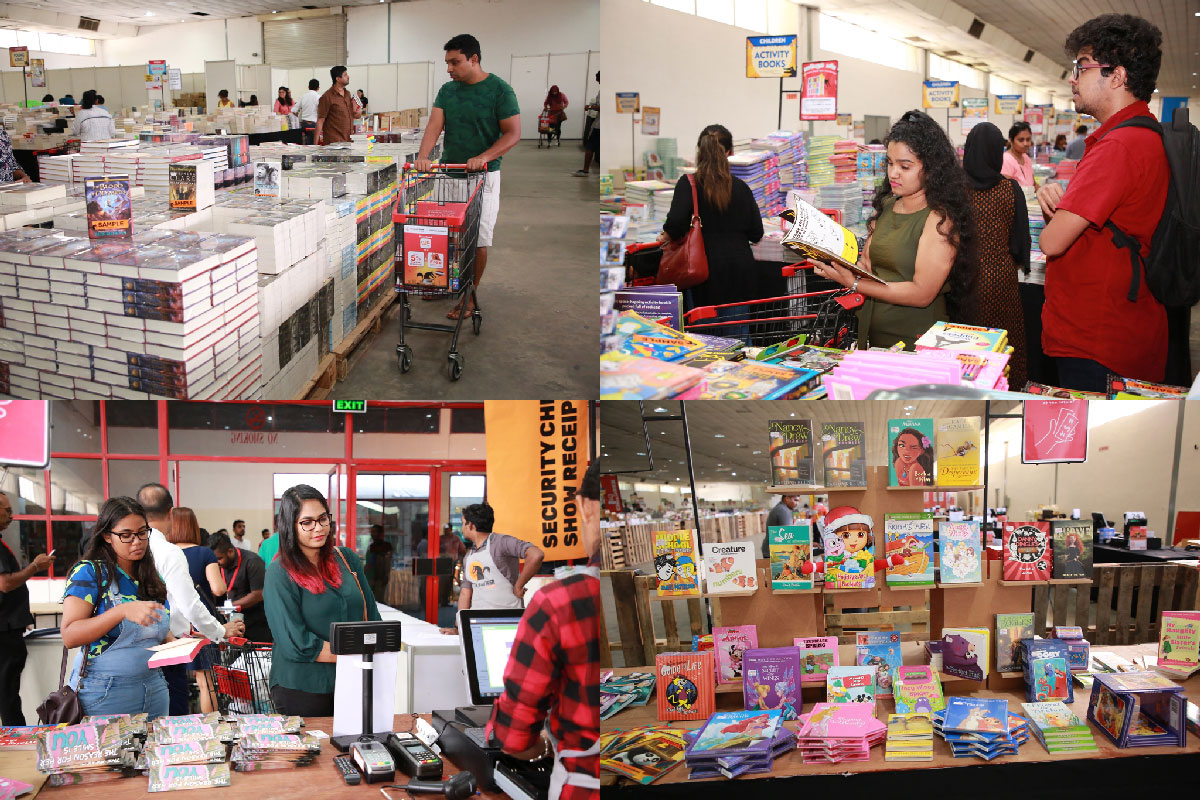 Another big highlight of this year's Sale is the introduction of the Magical Books titles, which are Augmented Reality (AR) inspired books designed for children. This range of books come in the form of a preschool learning series and bedtime stories that encompass cutting-edge technology to revolutionize reading for the next generation, giving young children the opportunity to sing, learn and read. Popular titles such as 'Little Red Riding Hood' and 'Lets Learn Alphabet ABC' are among 13 titles that are introduced at the Sale this year. Suitable for children from the age of 1 to 5 years, Magical Books series create an immersive and interactive reading experience.
The Big Bad Wolf Book Sale aims to ensure that everyone can easily access English books, including the underprivileged communities. The Big Bad Wolf Book Sale has always upheld the belief in giving the best to the least through its CSR arm, Red Readerhood (RRH). This year, the Big Bad Wolf Book Sale will be joining hands with the Centre of Hope, a charity organization that operates a care home and educational centres located in Ampara, Batticaloa, Colombo and Mullaitivu, with the hope of empowering educational opportunities in Sri Lanka. The Big Bad Wolf Book Sale would be kick-starting this initiative by pledging 500 books to start this collection and visitors can purchase and donate books towards this worthy cause during the 11 days Sale at the designated area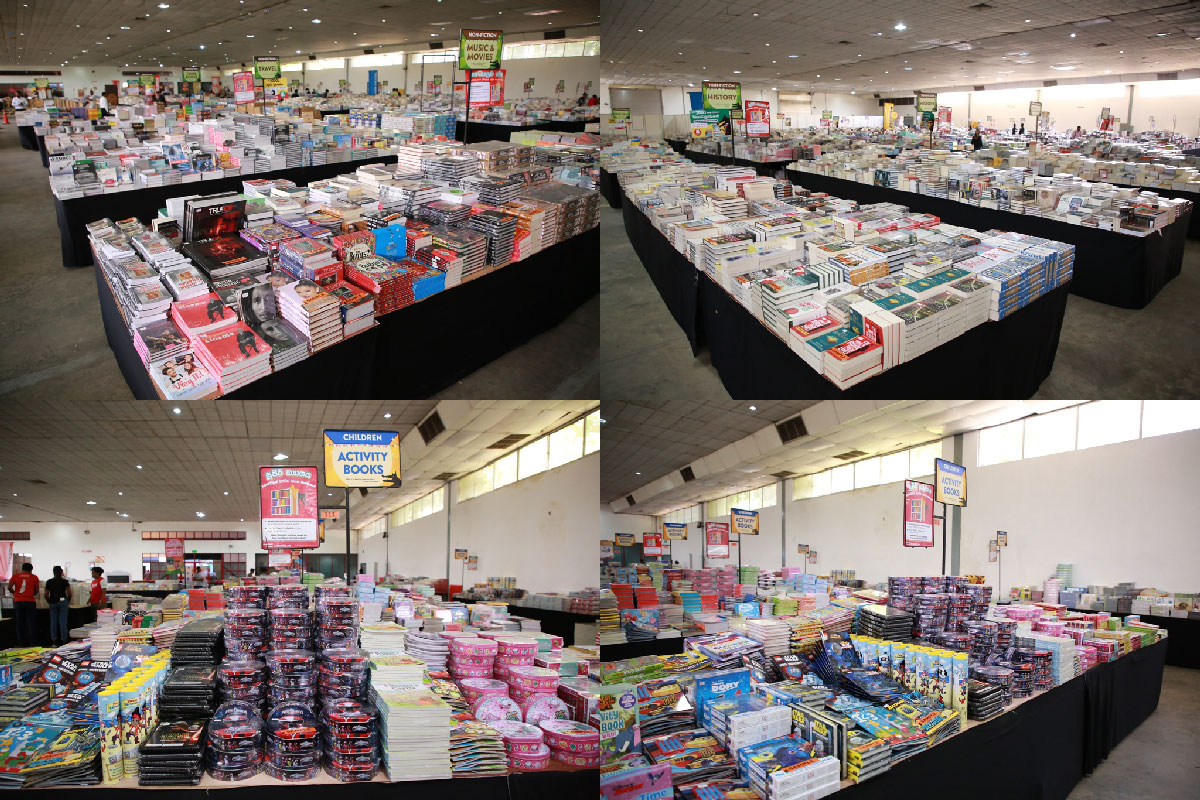 Additionally, this year there would be free shuttle services to the venue provided from Bambalapitiya Bus Halt (in front of Visaka Vidyalaya) and Borella Bus Halt (next to BOC) on Saturdays and Sundays from 8.30AM to 8.00PM powered by YouCab. Hungry readers can enjoy a variety of an improved array of food and beverages option before and after their book buying binge at the Sale outdoor food court with vendors such as Pizza Hut, CBL Kottu, Akbar Tea, Elephant House and Norfolk Foods to name a few.
Aside from that, visitors can claim exclusive benefits at the Sale by signing up to be a Wolf Pack member at: https://bigbadwolfbooks.com/lk/
To be up to date with the highlights and contest offered during the Sale, follow the Big Bad Wolf Social Media pages through the link www.facebook.com/bbwbookssrilanka and our new Instagram page through the link www.instagram.com/bigbadwolfbooks_lk/
ABOUT BIG BAD WOLF BOOKS
Driven by passion, Andrew Yap and Jaqueline Ng first launched the Big Bad Wolf Book Sale in 2009 as a warehouse sale in Kuala Lumpur, Malaysia, providing an exciting array of excess books from international distributors. The affordable prices and easy availability of the books proved to be a huge attraction and in no time, the Big Bad Wolf Book Sale turned into a landmark event nationwide. Offering brand new English books at discount as high as 50% to 90% off recommended retail price, Big Bad Wolf Book Sale features a wide range of books across all genres, including fiction and non-fiction bestsellers, young adult fiction, as well as an extensive collection of children's books. Apart from Malaysia and Sri Lanka, the Big Bad Wolf has also successfully extended its footprint across cities in Thailand, Indonesia, the Philippines, United Arab Emirates, Pakistan, Myanmar, Taiwan and Korea.
ABOUT PROREAD LANKA (PVT) LTD.
The Big Bad Wolf Book Sale Colombo 2018 is brought to Sri Lanka by ProRead Lanka (PVT) LTD. ProRead Lanka is an organization focused on bridging the gap between knowledge accessibility and learning opportunities in Sri Lanka. The company was formed to provide people with greater access to information and books, and to read affordable prices, spreading the good word of 'Knowledge for All'.