The best 50 films of 2019: Odd, rich, startlingly varied. And brilliant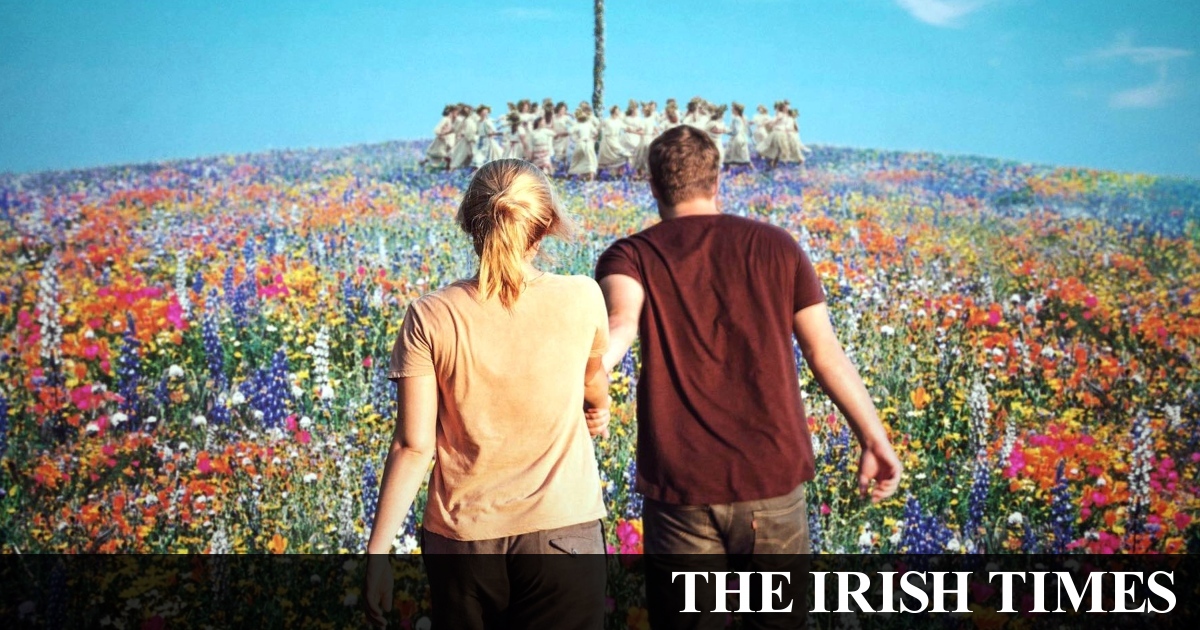 Oh look, it's that person again.
"I haven't been to the cinema for years as there's never anything good on."
"Really? Did you not enjoy Marriage Story or If Beale Street Could Talk or Midsommar?"
"I didn't see them. I never got to the cinema because there's never anything good on."
Those people.
The debate that defined the year in film kicked off when Martin Scorsese asserted that Marvel's superhero films weren't really cinema. The director of The Irishman never fully backed away from that statement, but, in an opinion piece for the New York Times, he later intimated that his real beef was the shrinking range of alternatives in mainstream cinemas.
There's some truth in that. Readers who do not live within range of a specialist movie house may have struggled to see some of the titles below on the big screen. (I am going to take a punt and assert that this is the first occasion The Irish Times's films of the year have featured two successive Colombian submissions for the best foreign film Oscar in the top 10.) But nobody who has paid proper attention can reasonably claim that there were not — for those who look in the right places — a startling variety of brilliant films in cinemas this year. The oddness and richness of our top 50 speaks noisily of the medium's resilience.
There wasn't much argument over our movie of the year. Alejandro Landes's Monos, a breakout at Sundance, kicked up memories of Apocalypse Now and Lord of the Flies with its tale of young warriors isolated on a remote (yes, Colombian) mountainside. With television in the apparent ascendant, Landes's film — scored brilliantly by young legend Mica Levi — confirms that cinematic values remain worth defending. It could start a movement.
Not everybody got on board with Ari Aster's Midsommar, folk horror of the most extreme hue, when it emerged (a few weeks late) in early July. But if gifs and memes are any measure of resonance then — recall all those social media riffs on Florence Pugh's flowery triumph — the freaky, sexy feature has really set in. And, yes, it was supposed to be funny in places.
Second place for Noah Baumbach's magnificent Marriage Story, following Scarlett Johansson and Adam Driver as they split bitterly, speaks to that director finding the perfect balance between his comic and dramatic instincts. It also reminds us of Netflix's apparently unstoppable advance on cinema. Three films from the streamer make it into our list and, unlike in previous years, no Jesuitical sophistry was required to justify their place in a chart of best cinema releases. Marriage Story, The Two Popes and The Irishman all played for several weeks in Irish movie houses before emerging on the streaming service. Netflix do not report figures. So we can't tell for certain if this blitz of awards releases is making any money for the giant, but anecdotal evidence suggests The Irishman has packed out Irish screens. It will need to go some to make a dent on its rumoured $160 million budget.
The Jesuits were called in to offer justification for our inclusion of Alex Ross Perry's Her Smell in the top five. What can we say? We saw it in a cinema. It was possible for Irish people to pay money and do the same. Nonetheless, Her Smell has, infuriatingly, been largely a streaming pleasure here. Don't miss it. Elisabeth Moss is transcendent as an awkward pop star in a film that makes extraordinary use of call-and-response dialogue. The streaming revolution now gets such films in places they would hitherto have struggled to reach.
What else? Well, Avengers: Endgame became the highest-grossing film of all time, but neither it nor any other non-cinema (© M Scorsese) made it into our list. Todd Phillips's Joker was deliberately finessed into controversy, but, though we enjoyed the ride, it didn't make the cut either.
There was so much else that qualified as the right kind of strange: Yorgos Lanthimos's deservedly award-winning The Favourite, Joe Talbot's meditative The Last Black Man in San Francisco, Claire Denis's bonkers High Life, László Nemes's novelistic Sunset. Pedro Almodóvar delivered a late masterpiece in Pain & Glory. Nadine Labaki gave us a humanist masterpiece in Capernaum.
Go to the cinema. There are good things on. Don't listen to that person.