'TELL THE PRESIDENT' PROGRAMME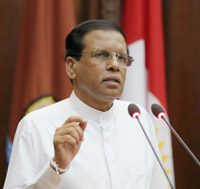 The software programme 'Tell the President' was officially handed over to the Presidential Secretariat on 12 June. Accordingly, issues and complaints raised by the public are expected to be presented to the president in a simple and an effective way, while solutions for issues are also to be promptly provided.

Through this programme, citizens can submit their problems by calling the Government Information Center on 1919, or via email or post. The complaints will be checked by the Public Relations Unit of the Presidential Secretariat, and directed to relevant ministries and institutions for further action.
All these activities are operated through a computer system created using new technology.