TELECOM INDUSTRY
PROMOTING DIGITALISATION
Compiled by Yamini Sequeira
PATH TO A DIGITAL HUB
Vinod Samarawickrama says 'Industry 4.0' must speed up urgently in Sri Lanka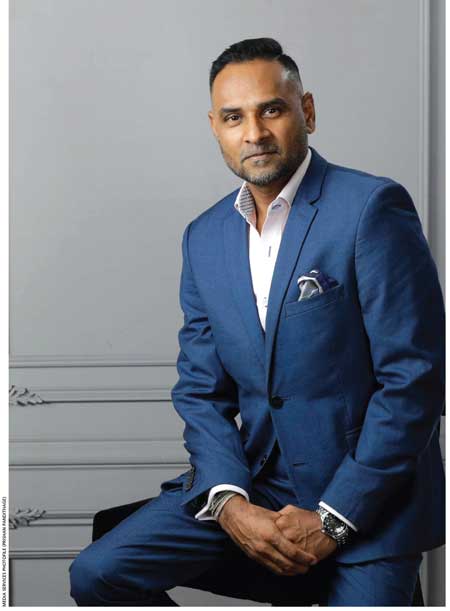 The COVID-19 pandemic accelerated digital transformation five years ahead of its expected trajectory and drastically altered global trends worldwide. What was once a 'want' for organisations and industries became a 'need' for basic survival.
And although the pandemic had a negative impact on global business, it has uncovered new opportunities for entrepreneurship and innovation.
From an industry perspective, this period saw a five year per capita data usage growth that was achieved in 20 months. Based on GSM Association (GSMA) estimates, 38 percent of mobile users in the Asia-Pacific region experienced usage gaps with speeds less than 5 Mbps.
Vinod Samarawickrama says: "I believe that small and medium-size enterprises (SMEs), and the state sector, were relatively less transformed due to the digital divide, as well as a lack of digital literacy and technology utilisation, thereby creating value loss for the sector."
"Going forward, we must embrace technology and fit ourselves in the 'new normal' digital world. This will enable us to be resilient and sustain economic value addition. I think that Sri Lanka needs to become an ICT hub as the current crisis unfolds as it will be a catalyst for innovation," he surmises.
DREAMING BIG Samarawickrama emphasises that to create an ICT hub, the workforce needs to be competitive and attractive in the world market. However, Sri Lanka's current lack of reliable digital and basic infrastructure, political instability and unorganised policy frameworks are the missing components for such an ICT hub to evolve.
First on the list is a robust policy and governance framework, which is flexible and possesses the ability to change swiftly.
"While focussing on sectors, we have to be a niche player. To target niche market opportunities (such as apparel, agricultural and healthcare tech, and so on), we need a high literacy rate, which is at 98.86% and the seventh highest in Asia, and a labour force that's capable. So we do have the necessary resources," he argues.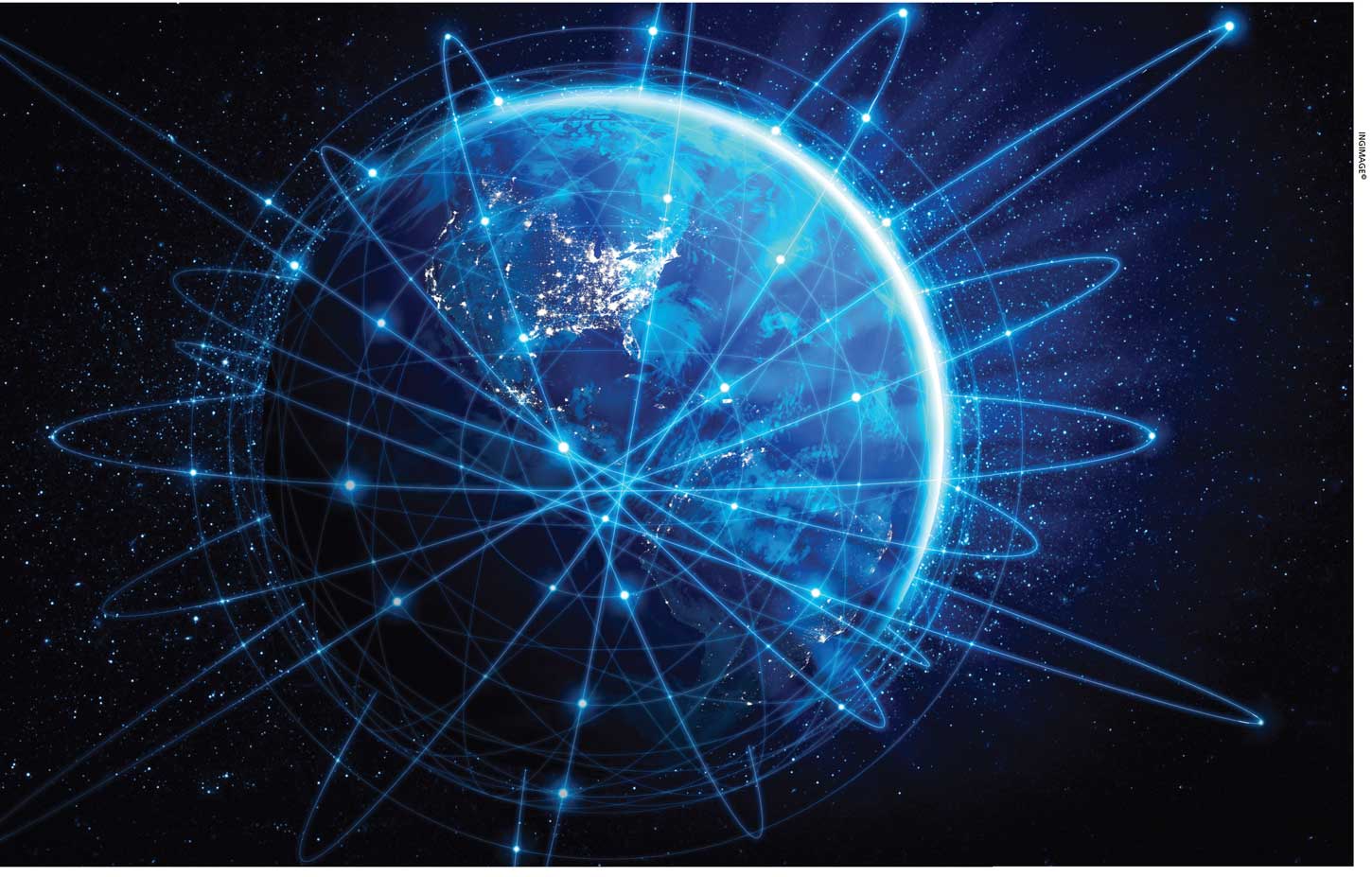 In his opinion, the school curriculum needs to be overhauled and soft skills development should be increased from the grassroots up along with developing digital competences – including automation, cybersecurity, nanotechnology, biomedical knowledge etc.
Schools must focus on inculcating R&D criteria in the curriculum to foster thinking and analytical capabilities in children.
Sri Lanka currently lacks reliable basic infrastructure, IT infrastructure, minimum working conditions and living standards, all of which are leading to the ongoing brain drain. He opines that unless a stable political and socioeconomic environment is established to attract investors, the dream of turning Sri Lanka into an ICT hub will be difficult to achieve.
VIBRANT TELECOM Commenting on Sri Lanka's telecom industry, Samarawickrama says: "Telecommunication businesses have done a fantastic job in building infrastructure to the current level. Otherwise, we wouldn't have survived during the pandemic. The infrastructure is well developed and 96 percent 4G coverage is maintained in the island."

"Neutral party hosting enterprises have promoted tower sharing models in the country to drastically reduce the cost of every Gb by encouraging sharing between mobile operators. What is needed is for more people to use this infrastructure and embrace digital transformation," he recommends.
For a country that aspires to become a digital hub however, fibre and 5G adoption is a must, he adds: "Compared to our regional peers, we are already behind the curve. Without investments in such cutting-edge technology, it will be difficult for us to create a digital economy and recover from this economic downturn."
As far as 5G is concerned, it offers higher bandwidth and low latency at a lower cost of production. Samarawickrama believes there are many industries that can gain from these technologies to create economic value.
In Sri Lanka, mobile network operators have managed to achieve 82 percent of geographical 4G coverage while total network availability exceeds 98 percent. However, smartphone penetration stands at a mere 53 percent, which indicates that – despite availability – the network is vastly underutilised by the population to create economic value.
Looking ahead, Samarawickrama foresees that "digitalisation can be a foundation to eliminate industrial inefficiencies. Industry 4.0 is happening around the world and moving traditional factories from analog to digital, connecting to the internet and enabling cyber-physical systems. As a country, we need to embrace digital transformation and become data driven. And then to close the loop, we need AI and machine learning to bring more efficiency."
In other developments, 5G remains the most rapidly deployed mobile communications technology in history and is expected to cover about 60-70 percent of the world's population by 2027. After the pandemic, the concept of a permanent office has been disappearing and hybrid working is here to stay. So connectivity such as 5G is becoming a critical technology for all industries.
Samarawickrama explains: "For Sri Lanka, the hike in interest rates could prevent telecoms from maintaining their capex investment in the coming years. Therefore, the government should support the efforts of telecom operators to connect the unconnected and develop next generation technology to help Sri Lanka leapfrog into the future."
SAVVY MARKETING Sri Lanka's tourism industry needs to be marketed using cutting-edge digital channels. The current strategies are still very traditional. "Many regional peers are making better use of digital platforms to reach targeted audiences and Sri Lanka also should create additional digital content to attract more tourists," he urges.
Samarawickrama muses: "Digitalisation of processes and touch points is required to deliver a novel experience to tourists. New digital assets and platforms for visitors need to be introduced to interact easily with airport authorities, tourist police, tour guides, attractions and accommodation."
His top five short-term imperatives to attract investors are as follows: achieve political stability, implement effective debt restructuring and management; issue a licencing framework for next generation technologies; facilitate investors; digitalise processes and touch points to drive better experiences, in both the tourism and export sectors; and develop the Port City as a premier tourist attraction.
According to the World Bank, every 10 percent increase in broadband coverage results in a 1.38 percent hike in GDP. Therefore, the mobile sector of the telecom industry will play a pivotal role in economic recovery and help realise Sri Lanka's true potential.
The interviewee is a serial entrepreneur and an ICT industry expert, and a Cofounder/Director of Jendo Innovations