TELECOM INDUSTRY

Suren Pinto
INDISPENSABLE CONNECTOR
The staying power of telecommunications makes for a transformative future
Telecom industry today
It's sexy again!
Impact of COVID-19
Credit and distribution challenges – running customer services despite top-ups and collections not coming in.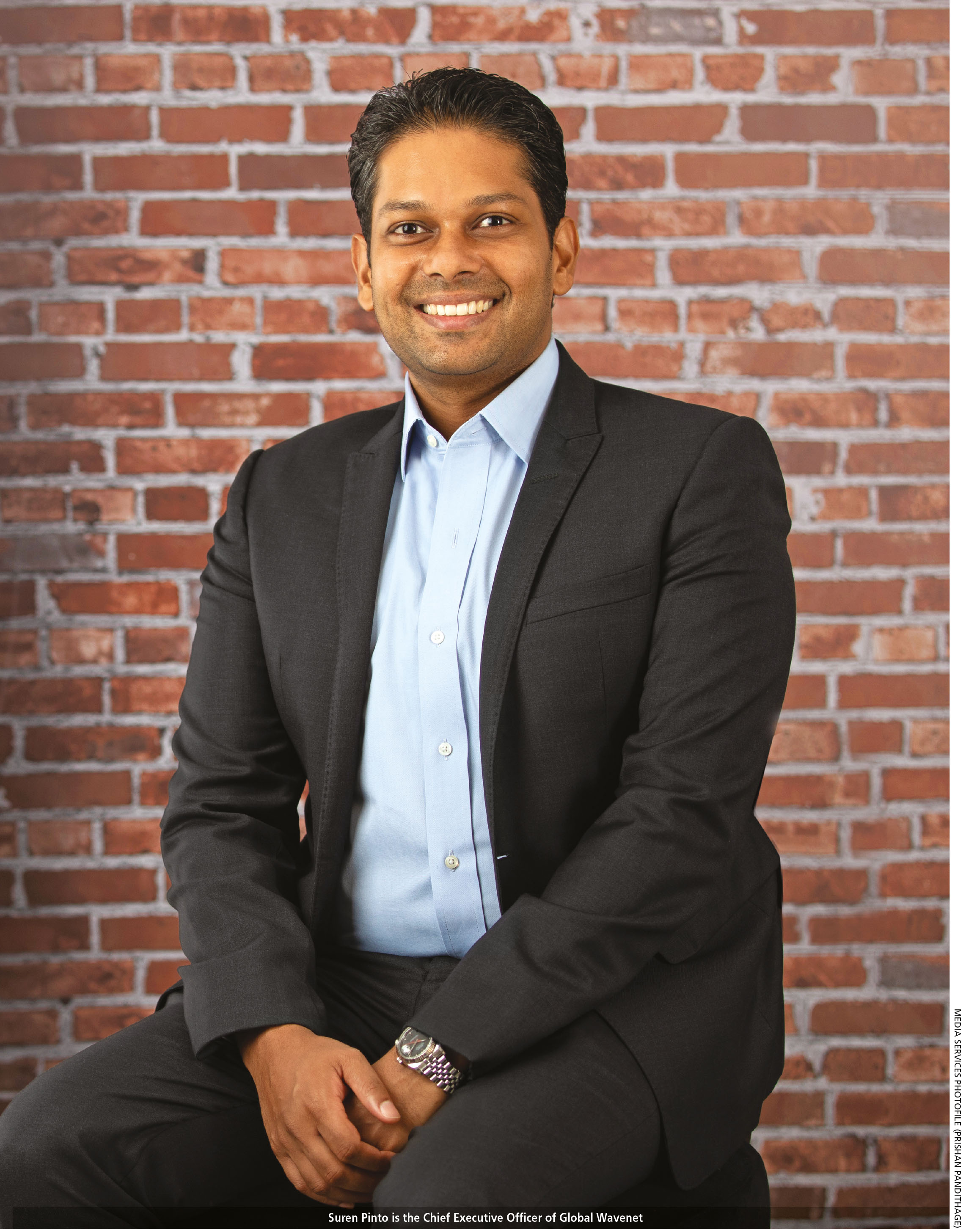 Broadband consumption
Fixed and wireless consumer broadband will see substantial growth. In the long term, enterprise broadband and voice-centric solutions will decline as work habits shift.
Telecom revival post-COVID
Invest in 'zero touch' service discovery and fulfilment with strong self-service capabilities to reduce the dependence on physical distribution.
Broadening product range
Strengthen offerings for video and work from home (WFH) tools – especially security related solutions.
Urging e-commerce solutions
Drive e-commerce led solutions for fulfilment such as customer SIM delivery.
Three new prospective customer segments
Online tuition teachers, freelance gig workers such as in remote call centres and the state sector with digital solutions.
Three evolving consumer trends or behaviours
WFH and online purchasing – especially groceries and online socialising such as Zoom or Houseparty. 
'New normal' post-COVID
Will further push Sri Lankans towards the digital age with video conferencing apps, e-commerce and online banking replacing traditional storefronts and offices. 
Strengths of the local telecom industry
Strong tech focus and excellent human resource (HR) talent with a strong engineering culture and resilience – it has survived and thrived through adverse conditions.
Weakness of the telecom industry
Requires large capex budgets to expand and upgrade technology.
Local competition
It has eased with only four market operators. However, the industry still has some of the lowest pricing in the world.
Slow industry execution
While being a dynamic industry, telecoms are slow to execute compared to the pace of internet companies.
Sri Lanka's low productivity hampers economic and industrial growth
This is observed in external debt utilisation, an inefficient state sector, public holidays and worker output for similar jobs compared to other industrialised nations. 
Main threat to the global telecom industry
With the coalescence of 5G and national security interests in many countries, the pace and scale of 5G roll outs are threatened.
Sri Lanka boasts a robust telecom market
While there are challenges, we're well placed to take the leap into a digitally inclusive smart nation that is powered and underpinned by next generation connectivity.
Regional telecom market in a nutshell
India was decimated by price wars, which pushed the industry back and limited innovation.
And Pakistan and Bangladesh…
They are trailing behind in digitalisation and technology.
Cost of corruption
It has become too expensive – this is amply demonstrated by corruption and wastage in loss making state entities.
Results of corruption
Causes misallocation of resources, and stifles innovation and entrepreneurship, in favour of theft and cronyism.
Opening the telecom industry to competition
Has led to innovation, superior service, lower prices and accelerated adoption by all strata of society – a lesson that is unlearned in other sectors such as energy.
Leveraging HR to accelerate digital transformation
Sri Lankans have a natural aptitude for technical disciplines – and a proven track record of niche R&D innovation and capability. But the brain drain continues unabated.
Digital impact on local politics
The digital stump has replaced the traditional stump with more election campaigns being contested on digital media – with rampant information and misinformation.
Social media engagement
An excellent engagement channel for telecom operators – is widely used to engage, validate and alle-viate customer concerns rapidly.
Influencer marketing on the other hand…
Is not a trend I see widely adopted in the industry as telecoms take a more traditional approach by affiliating brands with celebrities rather than Instagram influencers.
Social media positives
Offers people the freedom to express and share interesting and informative content – and provides businesses a channel to engage with customers.
On the flip side…
It has also become a platform to spread hate and fake news, and propagate social stigma.
Future of local telecom
Looks bright with some key caveats as cost will play a major role in delivering affordable services. So operators will need to be lean and mean to achieve this.
Future of global telecom
Telecom used to be thought of as a vertical but now I refer to it more as a horizontal – it underpins all other industries.
Mantra for success
"I cried because I had no shoes until I met a man who had no feet" – stay grateful, focussed and disciplined.
– Compiled by Lashani Ramanayake