TELCO GROWTH POTENTIAL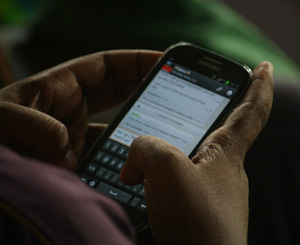 The higher use of data services in Sri Lanka will support telecommunications companies such as Dialog Axiata and Sri Lanka Telecom (SLT), according to Fitch Ratings.
While Sri Lankans have increased their data consumption, despite the amendments vis-à-vis the Value Added Tax (VAT), the outlook for the country's telecommunications industry is considered stable.
Fitch Ratings also notes that the two smaller, less profitable telcos – Hutchison Telecommunications Lanka and Bharti Airtel Lanka – would likely exit the industry, due to competitor pressures.