FOOTBALL FEVER
TECH TO TRANSFORM FOOTBALL?
Ruwandi Perera believes that technology will make it easier to 'bend the ball'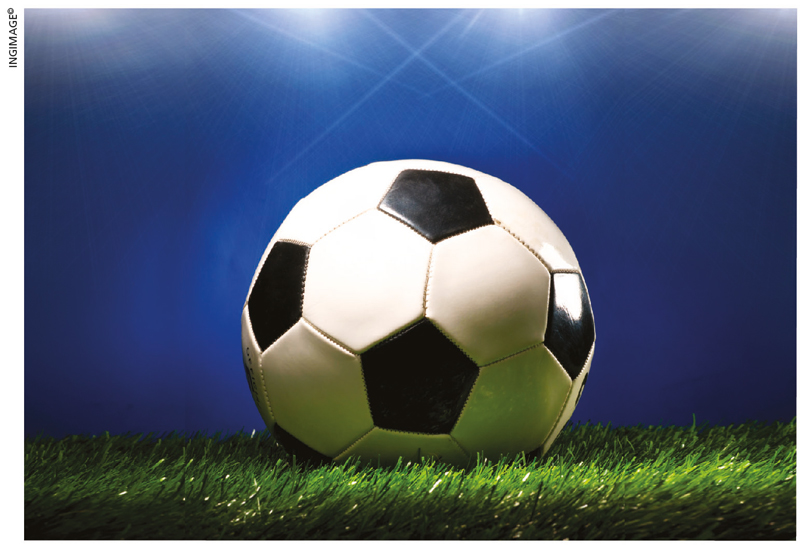 It's the football season once again, and the world's most widely viewed sporting event is all set to rock stadiums in Russia as well as TVs in diverse settings around the globe. Last time's FIFA World Cup reached a whopping 3.2 billion viewers with one billion tuning in to watch Germany defeat Argentina 1-0 in extra time in the final.
This year, as fans gear up to watch the 21st FIFA World Cup live or on their screens, it is interesting to note that the game has been accused of being slow to embrace technology. This is probably due to die-hard football fans such as former FIFA President Sepp Blatter being adamant about relying on the human eye.
Fortunately, in the case of pro-technology fans at least, FIFA's Football Technology Innovation Department is fully focussed on introducing technology to the game to streamline it, improve efficiency and above all else, innovate. By studying the needs of players, coaches, teams and referees, this group of individuals is dedicated to conducting R&D to introduce technological breakthroughs that facilitate the sport.
For instance, the much debated use of the video assistant referee (VAR) is making life easier for referees and in turn players. Approved in 2016 and trialled thereafter, VAR was officially written into the laws of the game by the International Football Association Board (IFAB) this year.
The FIFA VAR team comprises the VAR and three assistant VARs who will help match officials with decision making. While they're located in a centralised video operation room, the team will have access to all broadcast cameras as well as two offside cameras. VAR is not involved in decision making but it does make the referees' jobs easier and keeps fans informed about the review process.
So while some football fans may object to VAR as they feel it tarnishes the sport and takes the human element (and thereby, the nail-biting anxiety of waiting for a decision away from the game) out of the game, the vast majority are embracing the technology – especially those who have suffered from poor refereeing decisions in the past.
Another innovation adopted by FIFA is goal line technology. Here match officials instantly know whether the football has crossed the goal line fully thanks to a signal that is transmitted to their watches. Remember the 2010 World Cup when England's Frank Lampard had a goal disallowed? With goal line technology, referees who are on the field will no longer miss a crossing.
Like VAR, this innovation does not disturb the game in any way but ensures it isn't interrupted by helping referees make quick and accurate decisions. In addition to game time technology, wearable tech is making an appearance in laboratories where football jerseys are moving beyond aesthetics to more functional purposes. With nanotechnology creating smart fabrics and intelligent fibres, players will soon be wearing clothes that track their vital biodata to study performance.
When these will see the light of day on the soccer field is unknown but it can't be too far away.
Players and coaches receive enormous digital support from technological innovations that assist training. From game simulations to 'phygital innovations' such as the Adidas miCoach (a ball with a built-in sensor that tracks kicks), technology has made training both easier and smarter.
Monitoring player movements is one of the most valuable insights that technology brings to the game. Having real-time data at hand adds an element of analysis to the life of a coach and player. Whether it's in the middle of a match when you change your strategy according to the data you receive about the team's performance or at training when you plan your strategy based on team strengths and weaknesses, data is an invaluable tool.
However, having data in your hands will not lead to a competitive advantage unless it is properly used. The real advantage is when teams use this data and formulate a game plan. So the human element remains the core component, after all.
Technological innovations that generate data will help match officials, referees, coaches, players and fans close the gap between 'what happened' and 'what could have happened.'
While hard-core fans might still protest that technology will make football robotic and predictable, the game will remain in the hands of the 22 players on the field chasing that Telstar 18 ball on 15 July at the Luzhniki Stadium in Moscow.