SUSTAINABLE CITIES
GOING BEYOND GREEN SPACE
Kiran Dhanapala considers sustainable solutions for urban issues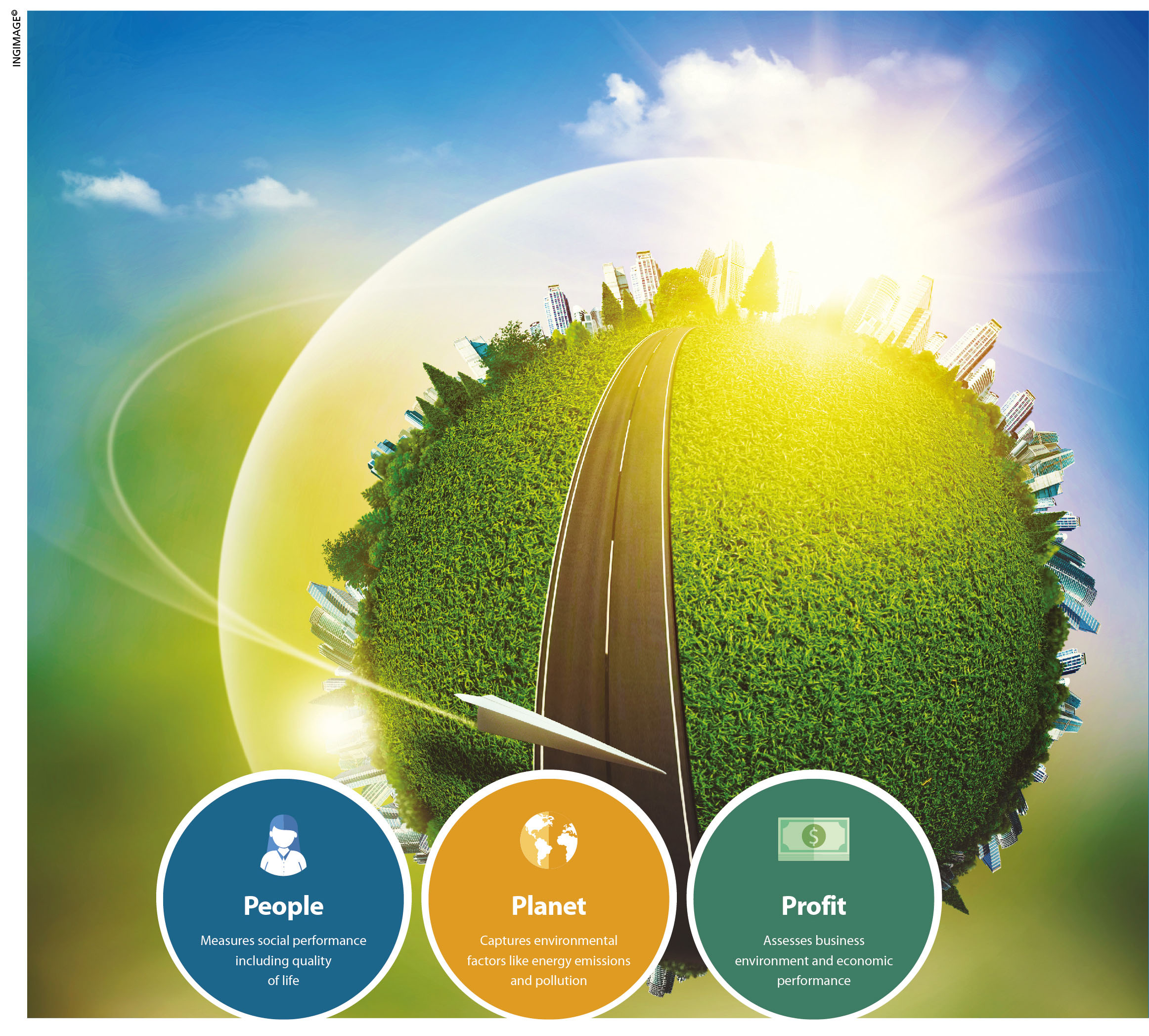 City living is becoming an increasing reality for most people especially in Asia. Growing cities must evolve to meet citizens' needs with forward-thinking and multidisciplinary innovation, and collaboration. Labels can be confusing, deceptive and often misconstrued. The terms 'green,' 'smart' and 'sustainable' are often used interchangeably.
Green cities have various interpretations. They look into people's health and environmental exposure to products and/or services. Clean energy is another consideration.
The CDP (Carbon Disclosure Project) says over 100 cities use more than 70 percent renewables. Green cities have a large proportion of land in the form of 'green spaces' such as parks and urban wetlands providing vital functions. Urban sprawl and changing land use have resulted in reduced flood drainage capacity (by 30% in Colombo, according to UN-Habitat's The State of Sri Lankan Cities 2018 report).
Smart cities are another concept. The Focus Group on Smart Sustainable Cities of the International Telecommunication Union Telecommunication Standardization Sector (ITU-T) says: "A smart sustainable city is an innovative city that uses ICT and other means to improve the quality of life, efficiency of urban operation and services, and competitiveness – while ensuring that it meets the needs of present and future generations with respect to economic, social, environmental as well as cultural aspects."
Smart cities use smart technologies to meet citizens' needs. Remote home automation and applications for appliances emphasise energy savings especially suited to cities with high smartphone use and other technologies. Results such as lower commuting times and better planned transport improve the quality of life.

The IESE Business School's Center for Globalization and Strategy compiles an index that analyses 165 cities in 80 countries. Its definition of a smart city covers nine dimensions: human capital, social cohesion, economy, environment, governance, urban planning, international outreach, technology, and mobility and transportation.
Sustainability implies meeting citizens' needs. A sustainable city is planned and managed considering all economic, environmental and social impacts while providing a resilient habitat for all existing populations (human, animal and plant diversity) without compromising the ability of future generations also to experience these.
The local authorities of some 40 countries signed the Aalborg Charter in 2004, committing to sustainable cities and towns. Its elements include access to public resources; urban renewal actions; CO2 emissions reduction; ethical consumption; and reduce, reuse and recycle.
Meanwhile, the annual Arcadis Sustainable Cities Index considers city sustainability from a citizen's perspective. It ranks 100 global cities on the dimensions of people, profit and planet. City selection is data dependent – credible publicly available data sources are needed for cross city comparisons. Having publicly accessible data on local urban centres increases the chances of cities entering the index and improves accountability towards citizens.
UN-Habitat's report on The State of Sri Lankan Cities 2018 uses spatial and statistical data to assess nine provincial cities, and make recommendations. It is a step towards creating evidence based information for future choices.
Sustainable cities relate to Sustainable Development Goal (SDG) 11. Many urban local authorities are developing their own sustainability plans with public goals and informational updates on milestones achieved. They do this collaboratively with their stakeholders.
Cities can learn to become sustainable from other cities' experiences through networks such as the C40 Cities Climate Leadership Group set up to fight climate change and share cross city lessons. South Asian cities include Chennai, Dhaka, Jaipur, Karachi and Kolkata. The City Solutions Platform fast tracks climate solutions, and supports climate adaption by facilitating early engagement between cities and stakeholders especially the private sector.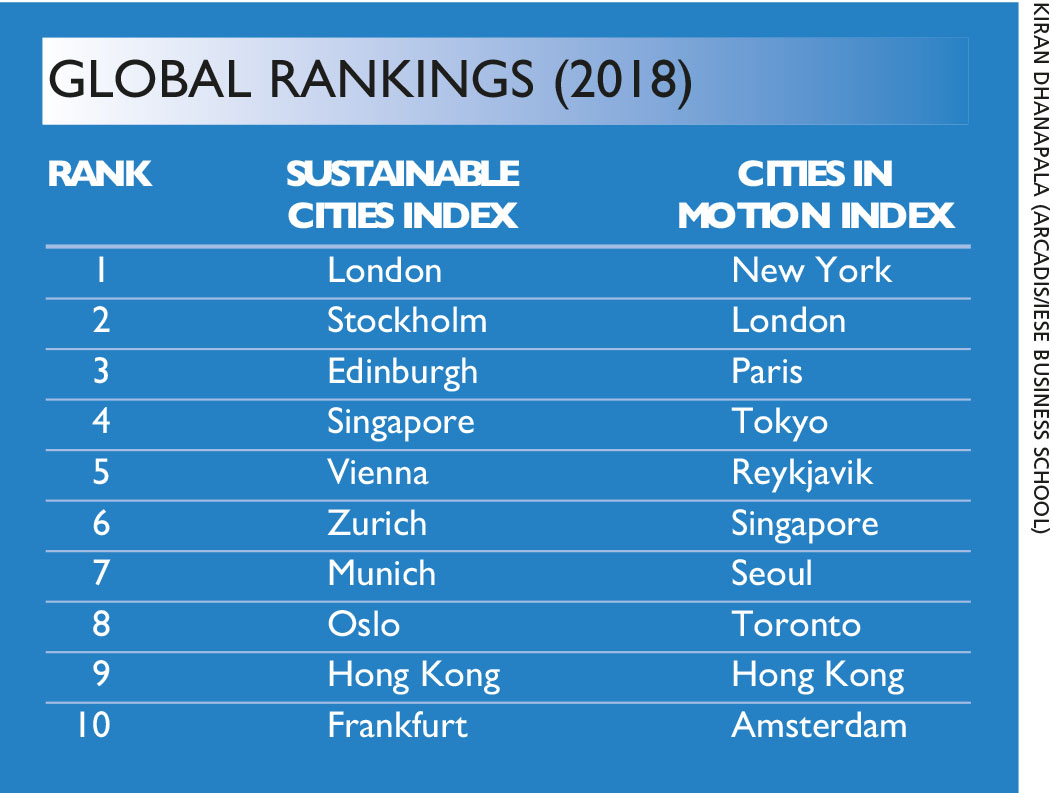 Economic policy incentives are vital in moving investment and economic activities to promoting sustainable cities. In Singapore, strong and incremental state investment in quality public transport creates the right incentives for people to forego cars.
IKEA leads sustainability with a global store ban on single use plastic as well as its alleviation of New Delhi's air pollution. Farmers burning unwanted rice straw account for 33 percent of New Delhi's pollution, according to India's System of Air Quality and Weather Forecasting and Research. IKEA buys straw to develop rice straw based products, collaborating with state and local governments, NGOs and companies for sale by 2020.
Incentivising innovation is essential to meet urban challenges. The Cities for our Future challenge is a global effort by the Royal Institution of Chartered Surveyors together with the UK National Commission for UNESCO. It seeks problem solvers from surveying, urban design, architecture and engineering, to forward projects and policies on rapid urbanisation, climate change and resource scarcity.
In 2018, a Filipino material science engineer won the GBP 50,000 prize for his 'CUBO' home – a modular home built of engineered bamboo, which can be made in a week and assembled in four hours at a cost of around US$ 75 a square metre. It has tilted roofs for rainwater collection, reduces heat gain and uses stilts for floodwater entry prevention.
Touchingly, the design was based on his grandparents' rural bamboo hut.