SUSTAINABILITY SERVICES
WHEN SHARING MEANS CARING
Sustainability services play a role in the circular economy – Kiran Dhanapala 
A linear 'take, make and dispose' model is in practice at present but the world is moving towards a circular economy. This is because simply maintaining the status quo would result in the planet running out of raw materials and its capacity to safely hold our accumulated waste.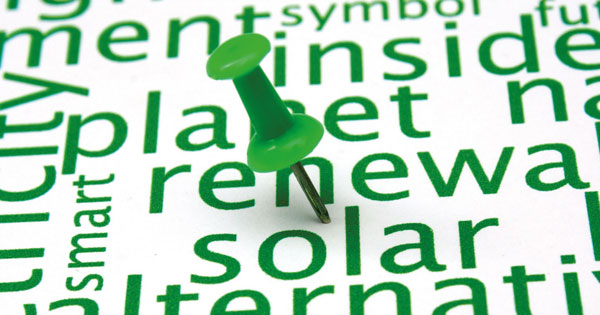 The Intergovernmental Panel on Climate Change's (IPCC) 2018 report reveals that humanity has about 12 years to decarbonise by 45 percent to avoid the most disastrous effects of climate change.
IMPROVING OUTCOMES We can ensure a better future by transitioning to a more sustainable circular economic model. This requires smarter consumption with changes in purchasing decisions and practising the four Rs of reduction, reuse, recycling and recovery, which present opportunities to provide related services for business.
Sustainability service prospects also stem from shifting consumer trends that recognise that we can't go on as usual, leading to more sustainable choices in purchasing behaviour, which is viewed as a driver of growth.
The Asia Pacific Investment Confidence Barometer launched at the Boao Forum for Asia 2019 points to lower growth prospects for this year. It predicts that changing consumption patterns are the third highest driver of economic growth (60.9%), preceded by the further opening up of policies (65.2%). The top growth driver is technological innovation (85.5%).
CORPORATE ENGAGEMENT The four Rs imply new jobs, skills, services and incomes. Businesses prefer the circular economy as it's more profitable, engages communities and is innovation oriented.
PepsiCo's 'Recycling with Purpose' programme involves consumers, local grassroots recyclers and a partnership with an NGO – Ciudad Saludable. Since 2008, with PepsiCo's support, Ciudad Saludable has trained 3,162 grassroots recyclers and 210 public workers by working with 22 municipalities.
A US$ 2 million grant by the PepsiCo Foundation to Ciudad Saludable supported the inclusion of 1,000 grassroots recyclers in recycling routes across eight countries (Argentina, Brazil, Chile, Colombia, Guatemala, Jamaica, Mexico and Peru). It is expected to indirectly benefit 800,000 people with improved recycling services collecting a targeted 6,000 tons of recyclable materials. By 2021, the company expects the programme to operate in 10 Latin American nations.
PepsiCo Latin America also launched consumer initiatives last year to incentivise consumers to collect polyethylene terephthalate (PET) materials in exchange for e-coins – a virtual currency – enabling them to earn discounts on products and services.
TECHNOLOGY INPUTS Tech innovation can be used to shift economies towards circularity. There's a growing trend of building circularity into products and opportunities to provide sustainability services – from the cradle (design) to grave (product disposal).
This includes designing waste out of processes, maximising material reuse (a.k.a. dematerialisation) and/or using less harmful materials. 'Design thinking' is a new skill for the circularity era.
Circularity also means innovating business models to have a smaller environmental footprint and more positive social impacts. The new approach offers products as services. So the circular economy can transform ownership into the right to use an item – e.g. an apartment, a car or specialised equipment – over its lifetime.
Producers can make sustainability a feature of products as a service experience. This includes recovering products after consumption to enable convenient recycling.
In the electronics sector, there are many features for add-on services – for example, extending consumer use, convenient repairs and the return of broken or obsolete items to sellers.
Apple and Best Buy collaborate to offer these services, enabling Apple users to bring products to Best Buy stores for certified repairs. Best Buy technicians repair and even collect items from clients' homes. Both companies place sustainability targets high on the corporate agenda.
As for retail clothing, companies can collect products after use for further services associated with recycling, upcycling or downcycling. These activities generate additional revenue streams for businesses.
SHARING ECONOMY A business model that neither creates nor sells new products or services but provides access to existing ones is the 'sharing economy.' Here, a business facilitates sharing, be it of clothing and accessories, vehicles, vacation rentals or tractors.
The sharing economy is built around sharing both human and physical resources. It became popular in the aftermath of the 2007/08 financial crisis.
Retail repair services also feature in the new economy even in developed countries. GOOD STUFF in New York offers services promoting the reuse, repair, and maintenance of new and used consumer goods.
In a circular economy, the challenge is for providers of sustainability services to work together – to provide convenient and needs oriented services to consumers.