SUNSHINE HOLDINGS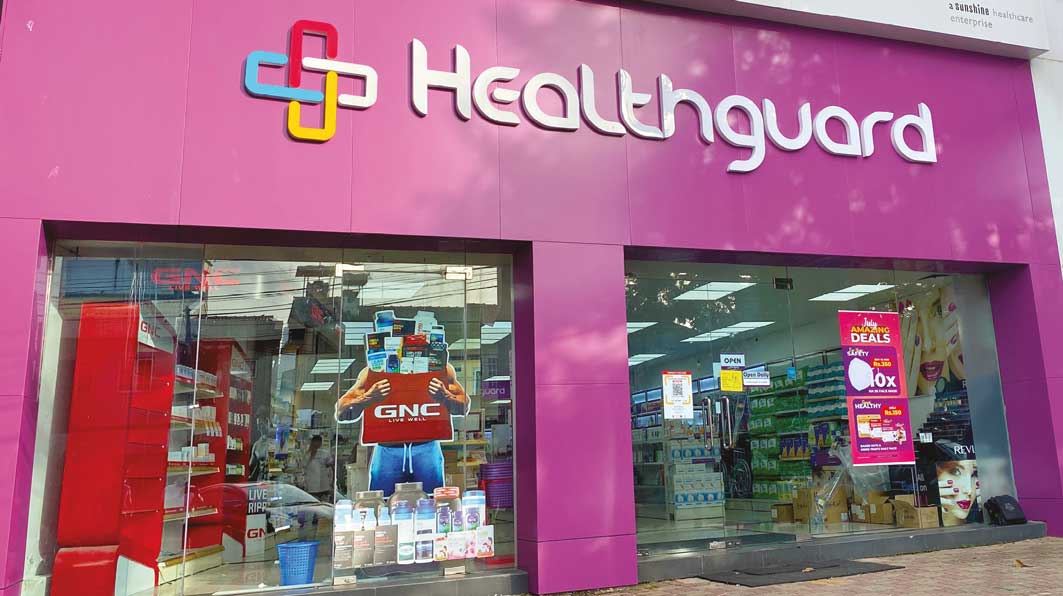 Commencing its journey as a single pharmacy retail store in 1967, Sunshine Holdings has remained focussed on its quest of fuelling responsible entrepreneurship in Sri Lanka. Fostering great value among Sri Lankan businesses has enabled it to evolve as a diversified entity. Sunshine Holdings currently stands as a business that lays claim to a market share of 20 percent in the private healthcare sector; and it has established partnerships with leading healthcare brands. Expanding its horizons from the confines of healthcare, the conglomerate has established a formidable presence in the consumer goods, plantation and dairy sectors.
Q: How does Sunshine Holdings view the concept of 'corporate respect' – and what bearing does this have on the conglomerate's approach to business?
A: We view respect as an outcome of a collection of positive behaviours and people practices.
Sunshine Holdings uses its desire to be recognised as the most admired conglomerate as a road map to define the group's success. We aspire to become an organisational role model that compels stakeholders to look at us with admiration and respect.
Furthermore, we aim to earn a reputation for providing high quality products and unparalleled experiences, to customers and business partners. Our intention is to build a legacy that positively impacts the social ecosystem we operate in.
In addition to this, we strive to be recognised as an employer that facilitates personal and professional growth. Our ultimate goal is to create platforms that enable employees to enhance and upgrade their skills to gain the confidence needed to unlock their full potential.
Q: And how does the group intend to improve its footing as a respected corporate entity in the sectors in which it is engaged?
A: Garnering corporate respect is the outcome that we hope to achieve.
From agriculture to pharmaceuticals, Sunshine Holdings predominantly engages in delivering services that are essential to the nation.
We are critically aware of the tremendous responsibility that lies behind the decisions and choices we make.
We believe that the nation depends on our ability to live up to the promises that we've made in the healthcare, consumer and agriculture sectors.
Our company views its responsibility to every stakeholder as sacrosanct and is committed to living up to their expectations without any compromise.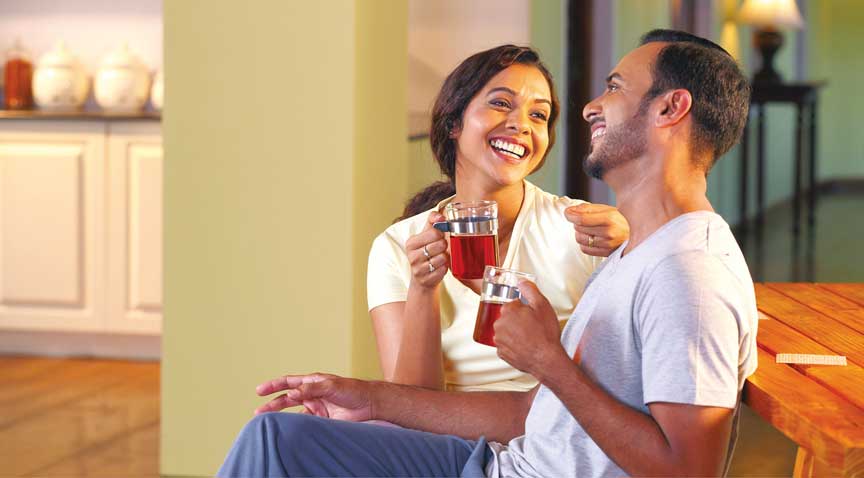 Q: In your view, does the management profile help garner respect for an organisation – if so, how?
A: An organisation is merely a shell if not for its people and values are only words unless they are converted into the behaviours of people, in my opinion.
The leadership of an organisation plays a significant role in the decisions that are made to control its course and direction.
Therefore, the impression that the company leaves on the external business environment is influenced by its management's reputation for doing the right thing, being honest and transparent, leading by example and remaining accountable to all stakeholders.
Q: How does Sunshine Holdings view the notion of 'responsible business' – especially against the backdrop of the COVID-19 pandemic? And how has this impacted the group's operations?
A: Responsible business is at the core of Sunshine Holdings' ethos since the conglomerate was built in a landscape of responsible entrepreneurship.
The COVID-19 landscape calls on organisations to deliver services to the nation in a responsible manner. The urgency of this call to action compels us to step forward and deliver on our service promises without any compromises.
Sunshine Holdings prioritises the safety of its employees above all and has managed to facilitate uninterrupted service despite the prevailing operating environment, which is riddled with adversity.
The empathy practised by our group to understand the difficulties faced by citizens has enabled us to stand together to support a worthy cause during a period when it was needed the most.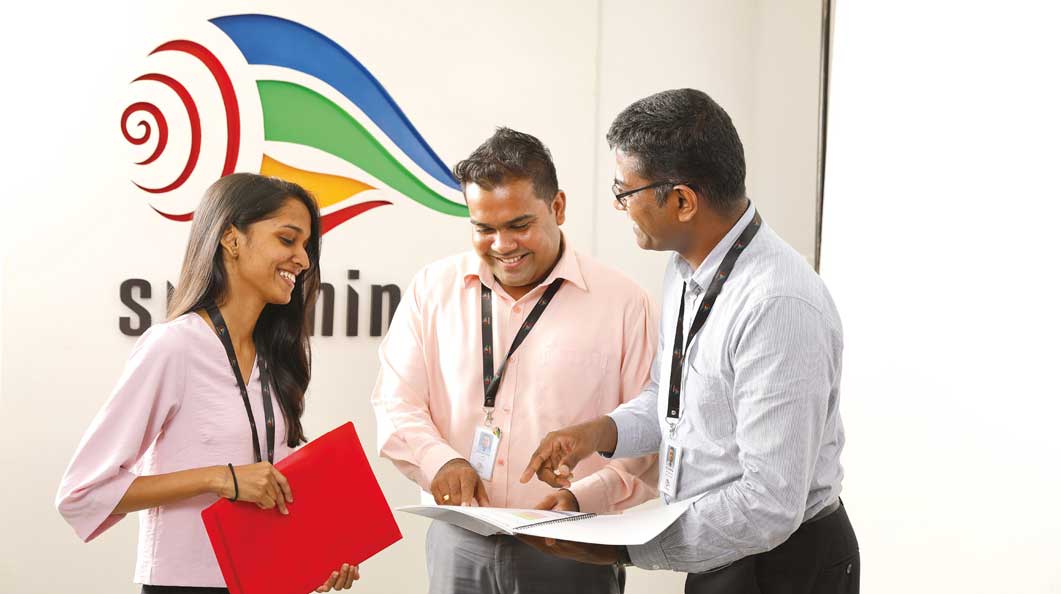 Q: In what way does social responsibility come into play vis-à-vis corporate respect particularly in relation to community engagement and nation building initiatives?
A: Our definition of CSR is based on a yearning to give back to society by leveraging a sustainable approach that is tightly interwoven with our business and the overarching commitment to nation building.
We wish to brighten up communities with simple acts of kindness – viz. the promotion of health and wellbeing, offering a tasty cup of tea to set a rhythm to begin the day or providing a nutritious glass of milk to energise the future generation.
All this is done with a view towards gaining positive community integration while driving the ethos of sustainable best practices, and rural and urban livelihood development.
Our group has played an integral role in providing fresh water, promoting education and enabling access to healthcare services in rural communities.
The profits generated through our business operations are used to fund and support similar initiatives launched by the Sunshine Foundation.
Q: Is a 'national perspective' important for businesses in the present context? And why should entities such as Sunshine Holdings look to adopt such an ideology?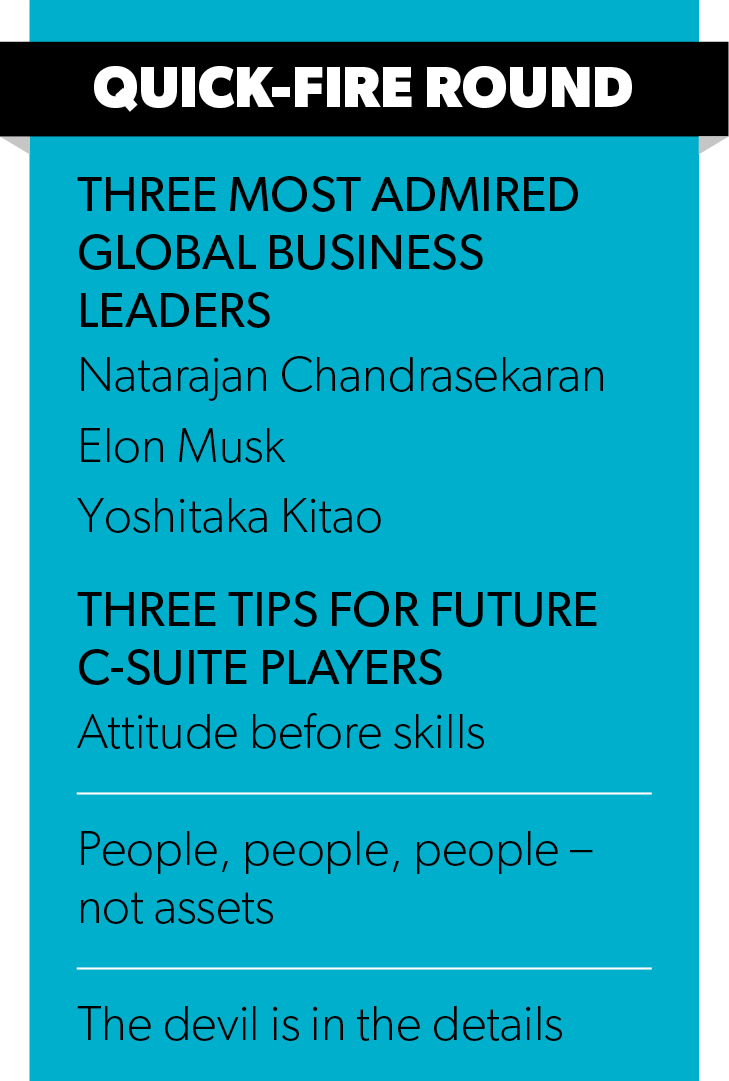 A: A national perspective is very important not only from a business standpoint but also from the perspective of each and every individual in society as well.
This is an understanding that needs to be embedded in each person in the organisation to the point that it becomes second nature in the organisational culture. It contributes to keeping such a business yearning to do more for the benefit and growth of the nation.
At Sunshine Holdings, we truly believe that everything we do is for the benefit of the nation at large and there are rewards for everyone to share. As a nation, we could progress in leaps and bounds if every citizen of Sri Lanka chooses to adopt this mindset.
The level of importance that lies behind the adoption of such a mindset is elevated once we realise that employees and consumers are fellow citizens, and future generations will inevitably become future stakeholders of the business.
Arriving at this conclusion should lead an individual to come to the realisation that one must adopt a nation building approach in business at all times.
Q: Could you describe how an organisation's culture figures in the 'corporate respect' equation – and how does Sunshine Holdings look to inculcate this throughout the group?
A: We believe that there is a very strong connection between the two.
Looking to build and maintain a positive and dynamic culture in an organisation will always shine through, and this will ultimately contribute towards garnering the respect of peers and other corporates.
A company should focus on introducing a strong set of values and ensuring they become the foundation on which its culture is built.
At Sunshine Holdings, we place a great deal of importance on fostering a culture that is deeply rooted in perseverance, trust, responsibility, integrity and innovation.
These values are the cornerstone of what we do and the reason behind why we follow these protocols. They are the modus operandi of each and every person in the group, and that enables the conglomerate to earn the respect of its peers.
Similarly, our culture needs to be relatable to the stakeholders we interact with. This notion is the centrepiece of our operations and is given utmost importance, considering that the group caters to a diverse customer base.
As a diversified conglomerate, Sunshine Holdings boasts a dominant stakein numerous markets. The group looks to earn corporate respect by understanding and relating to the needs of all stakeholders, fulfilling heartfelt promises and actively engaging in social endeavours that shine a light on even the darkest of days where customers are concerned.
www.sunshineholdings.lk