SUNSHINE HEALTHCARE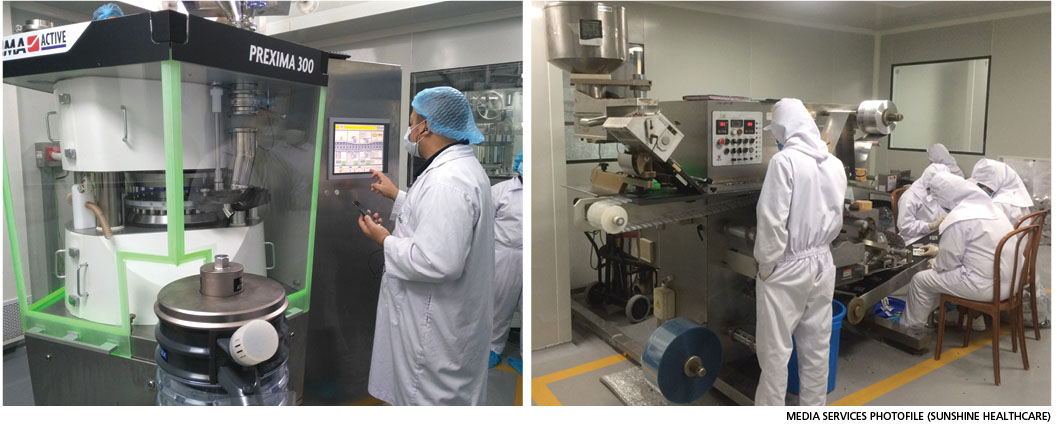 Q: What role should the pharmaceutical sector play in the revival of Sri Lanka's economy?
Shantha Bandara (SB): Considering the current economic condition, availability is the single most important factor. Therefore, sourcing quality products at affordable prices is key.
Overall, ensuring quality for patient safety is crucial. The industry must not exploit this situation and push inferior products. All pharmaceutical players should have the patients' best interests at heart. At Sunshine Healthcare, we ensure that quality is maintained at the highest levels, in line with our overall purpose of bringing good things to life – a philosophy we've practised for the past 55 years.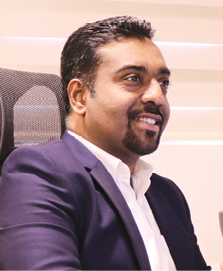 We have also been engaged in many CSR initiatives. Recently, the Sunshine Foundation for Good (SFG) donated Rs. 1 million to the 1990 Suwa Seriya Foundation, initiated the Suwa Diviya programme to raise public awareness on diabetes, and partnered with the Sri Lanka College of Paediatricians to support its 'Feed a Child' programme with an initial donation of Rs.5.4 million.
The Sunshine Pharmaceuticals team donated Hexagon (tube-feeding nutritional supplements) worth Rs. 8 million to multiple government hospitals. As a group, we have been working very closely with the Ministry of Health to help the nation in this difficult time.
T. Sayandhan (TS): The pharmaceutical sector must be the driver of local manufacturing. Currently, only about 14 percent of the total Sri Lankan market is covered by local manufacturing including the state manufacturing arm. The balance is imported, which means that dollars are being flown out.
So if we increase local manufacturing to at least 25 percent in the next 2-3 years, we will be contributing to the economy by reducing dollar dependency and increasing employment. It is also important to ensure continuity of the import of pharmaceuticals to guarantee the availability of medicines and equipment.
Q: What are the main challenges faced by the sector and how are companies meeting them?
SB: Due to the devaluation of the rupee, it has been impossible to maintain the prices of imports. Inflation, increase in interest rates and the fuel crisis have all had an adverse impact on the situation.
The sector is under pressure to manage costs and maintain margins. Patients who suffer from diabetes, high blood pressure, high choleste-rol, cardio issues, other chronic diseases and cancers rely on pharmaceutical companies for the continuous supply of affordable medicines. With prices and costs rising, and an unstable currency, it's been an uphill task with high volatility and risk involved.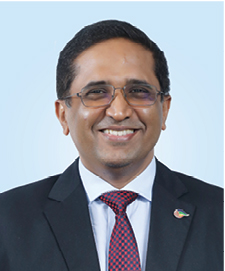 Yet, companies such as ours have been making medicines available while introducing many cost saving measures. We've worked with government institutions and other stakeholders, and also enjoyed the support of our partners as a result of years of trust and mutual understanding. Our staff has also contributed significantly through their commitment and support to help us continue operations, maintain stocks and ensure the distribution of products to patients.
Q: Sunshine Healthcare is positioned as Sri Lanka's only fully integrated pharmaceutical company. What makes this situation unique?
TS: Sunshine Healthcare is described as integrated because we have five verticals: R&D, manufacturing, importation, distribution and retail. They cover the product's journey from manufacturing to consumption.
Along each vertical, we find ways of differentiating our offering. For instance, in retail, we are the only distributor to have our own distribution outlets. Our 13 Healthguard outlets ensure that quality is upheld without compromise – from storing medicine at optimum temperatures to proper distribution to customers.
In the case of distribution, we are the only company that manages a direct distribution solution by connecting with customers faster while complying with distribution and patient safety measures. Even during the pandemic and the fuel crisis, we were able to cater to over 3,500 pharmacies and more than 50 hospitals, and maintain distribution without disruption.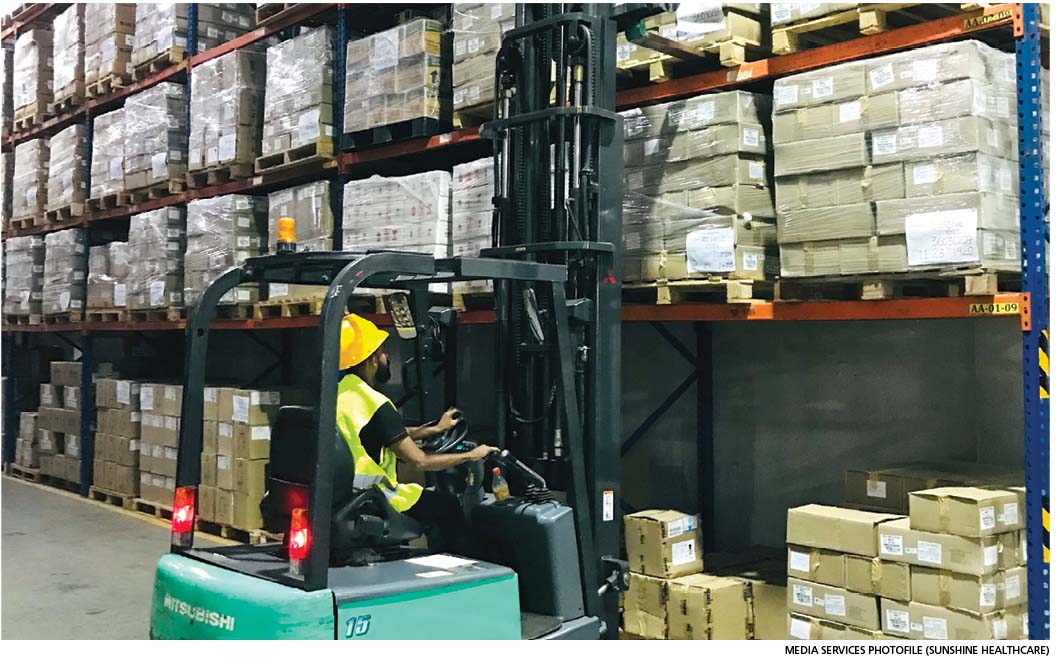 Q: How has local manufacturing progressed in recent times in Sri Lanka?
TS: Before 2019, local manufacturing amounted to only eight percent of the domestic market and now it's improved to 14 percent with the contribution of both the public and private sectors.
Prior to 2020, Sunshine Healthcare didn't have a local manufacturing arm. Understanding the need to manufacture local products, we merged with Akbar Pharmaceuticals to create Sri Lanka's first fully integrated healthcare company. One of our success stories is that from this year, Lina Manufacturing – the pharmaceutical manufacturing arm of Sunshine Healthcare and Sri Lanka's first Respiratory Care Research and Manufacturing facility – has been locally manufacturing Metered Dose Inhalers (MDIs), which the government used to import previously.
Another benefit is that due to the increased volume of medicines being manufactured locally to cater to national demand, there's been a significant reduction in import bills.
– Compiled by Ruwandi Perera