STATE OF ART
DYNAMICS OF THE ARAGALAYA
Fazmina Imamudeen analyses the 'struggle' and principles that underpin it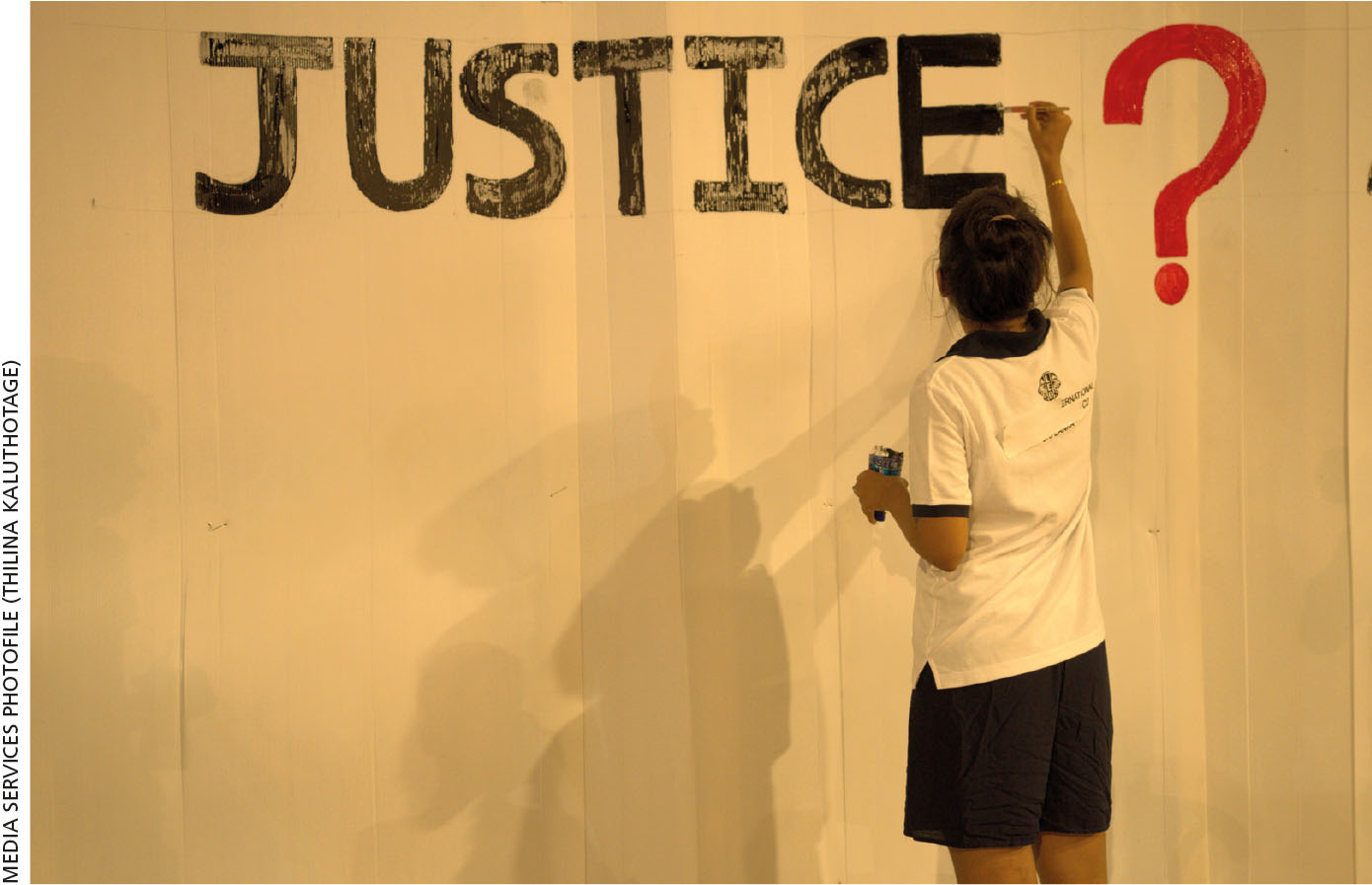 "I do not think, Sir, you have any right to command me merely because you are older than I or because you have seen more of the world than I have; your claim to superiority depends on the use you have made of your time and experience…" – Charlotte Brontë (in Jane Eyre).
Sri Lanka's salvation is a new generation of youth that liberates it from decades long shackles of bloodshed. Long and sorrowful, Mother Lanka has helplessly witnessed the lives of countless Sri Lankans being buried in her soil… some, she is aware of; and many lie within her womb, yet to be uncovered.
Riots and the darkness of rage marked the instability of the 1970s and '80s. Terrorism and military atrocities consumed the lives and livelihoods of innocent people for more than two decades.
This was followed by social and ethnic upheavals, and turmoil that led to a horrifying sequence of explosions and riots, which tore Sri Lanka apart despite her desperate efforts to keep her children together.
The corrupt political schemes have ravaged her. However, the moment has arrived for her to rise like dust now, indomitable despite being continually crushed by history.
Sri Lankans are articulating their right to freedom of expression and speech to a degree that has never been seen before in the country's history due to its economic predicament and mainly absent leadership.
The younger generation, which firmly adheres to the principle of ahimsa (nonviolence) has grown into a community of creative expression that inspires the entire nation. These demonstrations, which are nonviolent and innovative, are being led by the youth for the most part.
Grassroots demonstrations known as the 'aragalaya' have emerged spontaneously and there seems to be no prominent leader. On the face of it at least, they have been sponsored, organised and supported by the people themselves rather than any one political party.
The aragalaya is strengthened by students, teachers, doctors, lawyers, artists, musicians, cricketers and other professionals. Regular men and women are given a voice, a face and an identity at GotaGoGama, which began life on Galle Face and has spread across the island.
It is a place where people gather to express their resentment and distress through art, music and drama. Every man and woman can say their piece and new ideas are allowed to flourish. Everyone from pain­ters and musicians to theatre actors, and all those with an artistic bent, help make this metaphorical battle more aesthetically appealing.
GotaGoGama functions very much like a university in its own right. It's a place of learning, and a destination that enriches the experiences of all those who visit through the mediums of painting, acting, singing and whatnot. It is a melting pot where diversity is celebrated while inspiring one another. This is not a hamlet built upon rage or hatred – instead, it's a village of hope.
On 9 May, pro-government supporters assaulted protesters at GotaGoGama and Maina­GoGama. And they destroyed the latter, which had been set up in front of Temple Trees. This attack and revolt posed a danger to the fundamental principles upon which the people's protest was founded, namely peace and ahimsa.
The GotaGoGamas at Galle Face and in Kandy stayed relatively peaceful even though the attack left the protesters, as well as much of the country, in shock. Eventually however, the provocation by pro-government supporters resulted in a violent response by angry citizens around the island.
It was a solemn sight to watch artist Sujith Rathnayake create art from the ashes of his work that had been burned the day before – a phoenix rising from the ash of tragedy. He was creating art using the char and silently challenging the system through his creativity.
Prime Minister Mahinda Rajapaksa resigned soon after the chaos on 9 May. For as long as they have been in power, the Rajapaksa family constituted a formidable entity but the aragalaya has eliminated many cogs in this machinery. Of late, only one member remains in power – President Gotabaya Rajapaksa.
What's unfolding will go down in the annals of Sri Lankan history. Citizens of this nation do not fear law enforcement authorities and the military – nor do they countenance emergency laws.
They stand tall and together, in rain and shine. People continue to protest peacefully, braving not only the weather but also any threats by government forces. Nothing seems to discourage their determination to achieve the goals of the aragalaya.