SRI LANKANS OVERSEAS

THE NEED OF THE HOUR
Gaddafi Ismail
Sri Lanka needs leaders who will act with far more conviction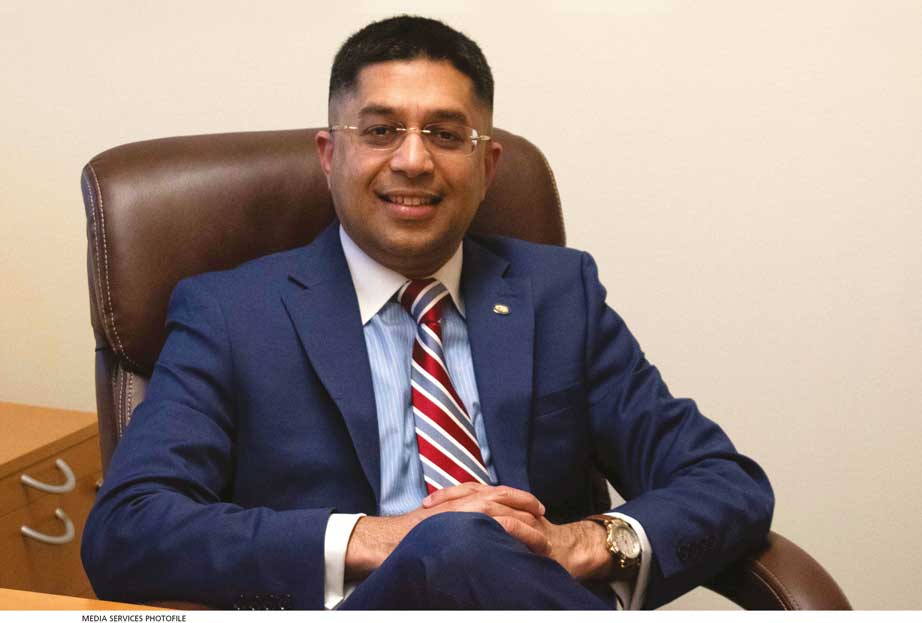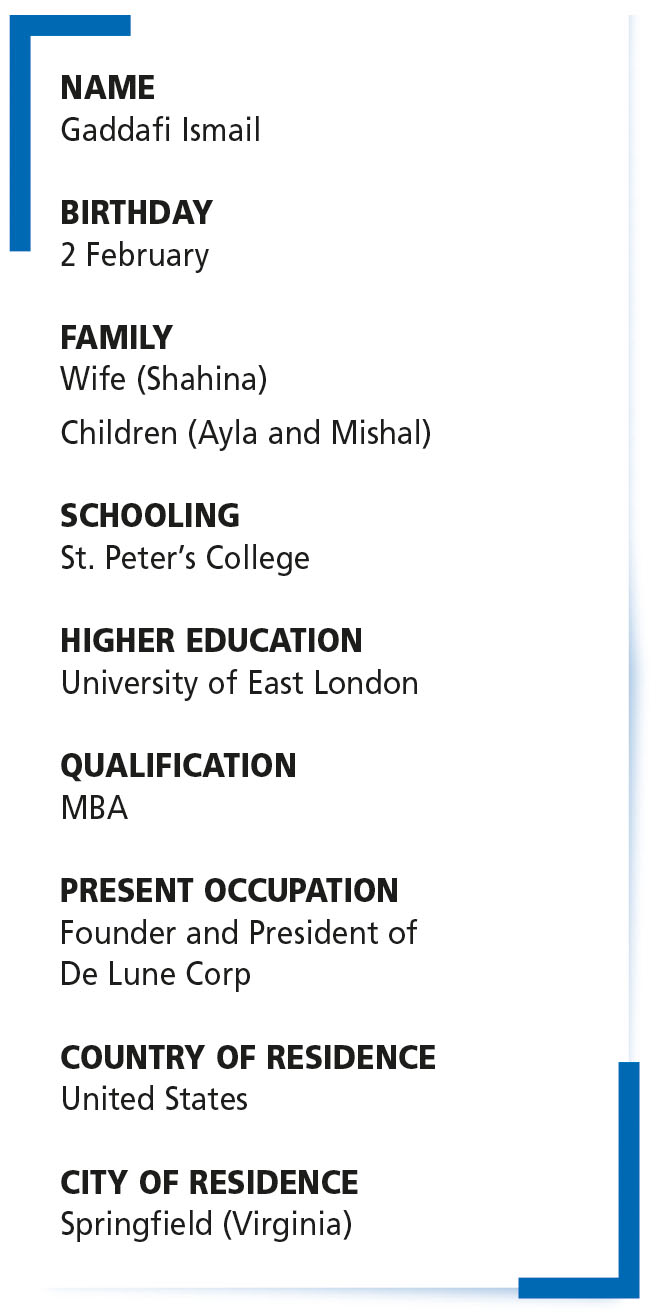 Q: How do you perceive Sri Lanka today?
A: The situation in Sri Lanka is an example of how corrupt leadership can bring a country to its knees. Having grown up in a multicultural environment, I'm appalled at the racism that has reared its ugly head.
However, I'm also heartened by how people are coming together from all walks of life and leaving their differences aside to fight for their future. There is hope!
Q: And how do compatriots in the US view Sri Lanka?
A: There are three types – those who have never heard of the country; others who consider it an exotic travel destination; and a few who have visited the island on work assignments. Those in the last category invariably talk about the hospitality of our people and their smiles.
I hope that I'm being an ambassador for the warmth and passion of Sri Lankan people, and prompting Americans to experience it for themselves.
Q: Likewise, how do other Sri Lankans living in the United States view their motherland?
A: Those of us who have left a piece of our hearts back home always view Sri Lanka with nostalgic yearning and try to piece together a sense of community through Sri Lankan associations, school alumni groups, cultural societies and sporting events, while enjoying our kotthu, maalu paang, rasa kaevili and biryani.
The current situation has left us heartbroken as we watch helplessly at how our people are suffering.

Q: As far as perceptions go, do you think Sri Lanka is capable of regaining its composure in the aftermath of the COVID-19 pandemic?
A: Yes, I believe Sri Lankans are resilient. I also lived through the 'ethnic conflict' for most of my life and we were able to overcome that. However, the need of the hour is leadership that handles issues with conviction rather than waiting around, hoping for good news.
The country has enough people with the right knowledge and experience to manage any disaster. They need to step up and not wait for someone else to do it. And the government must reach out to expats who have the expertise to help.
Q: What were your impressions of Sri Lanka on your last visit and how much has it changed from the past?
A: My last visit was in October 2018. I was amazed at the extent of infrastructure development taking place. The social scene was bustling beyond anything I'd ever seen before – hotels and restaurants were mushrooming all over the place.
On the flip side, I also saw the negative impact of unregulated development on our much loved beaches and natural attractions.
Q: From afar, how do you perceive news about Sri Lanka?
A: Most of the time, I barely feel the distance as friends and close family still live in Sri Lanka; and since I run a business there, I'm very much invested in the country situation. I make it a point to keep abreast of developments on a daily basis through Sri Lankan news channels and newspapers.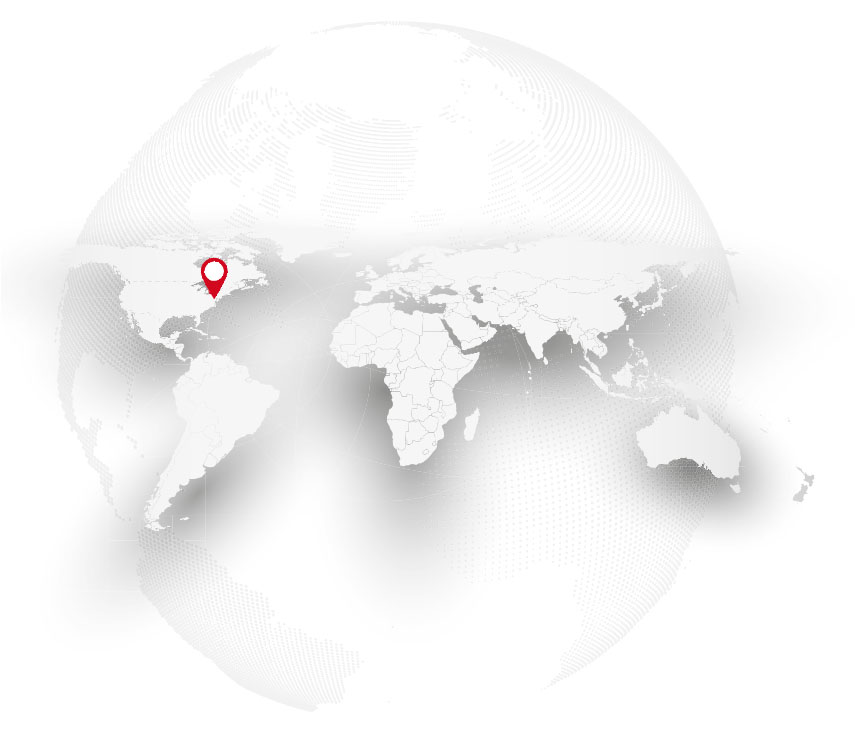 Q: How do you view the brain drain – and why is there still no reversal of it, in your opinion?
A: As someone who left Sri Lanka for opportunities elsewhere, I can hardly fault young, educated Sri Lankans for moving out.
However, there are many who – given the chance – would prefer to stay but feel hopeless about the future of the country and how valued they would be. Sri Lanka needs a visionary road map that reverses the brain drain and brings back its expats.
Q: What should Sri Lanka focus on most in the coming decade?
A: To end this constant political circus, we must invest in and cultivate youth leaders who have the requisite qualifications to run a country.
The current situation has also shown us how imperative it is to develop stronger oversight mechanisms on public spending – especially where foreign entities are involved.
Q: And what are your hopes for the country in the next decade or so?
A: If we continue to stand strong together as we've demonstrated recently, I believe we can achieve the level of development that countries such as Singapore and Malaysia have right now.

– LMD