COVER STORY
SRI LANKAN BUSINESSPEOPLE
THE 2018 A-LIST
LMD pays tribute to 50 Sri Lankan businesspeople who continue to drive the nation's engine of growth
The Sri Lankan economy has faced multiple headwinds in the recent past amid fears of the nation falling into an irreversible debt trap and a rapidly weakening currency against the backdrop of a strengthening greenback. Concern over the external economy therefore, has received extended coverage in the media for most of this year.
STATE OF THE STATE Political instability has not helped the country's cause either with the corporate sector having to steer clear of the fallout from inconsistent and often incoherent policy-making on the part of the administrators. To make matters worse, there continues to be a never ending flow of rhetoric from opposition forces who themselves have yet to answer many questions about their past deeds.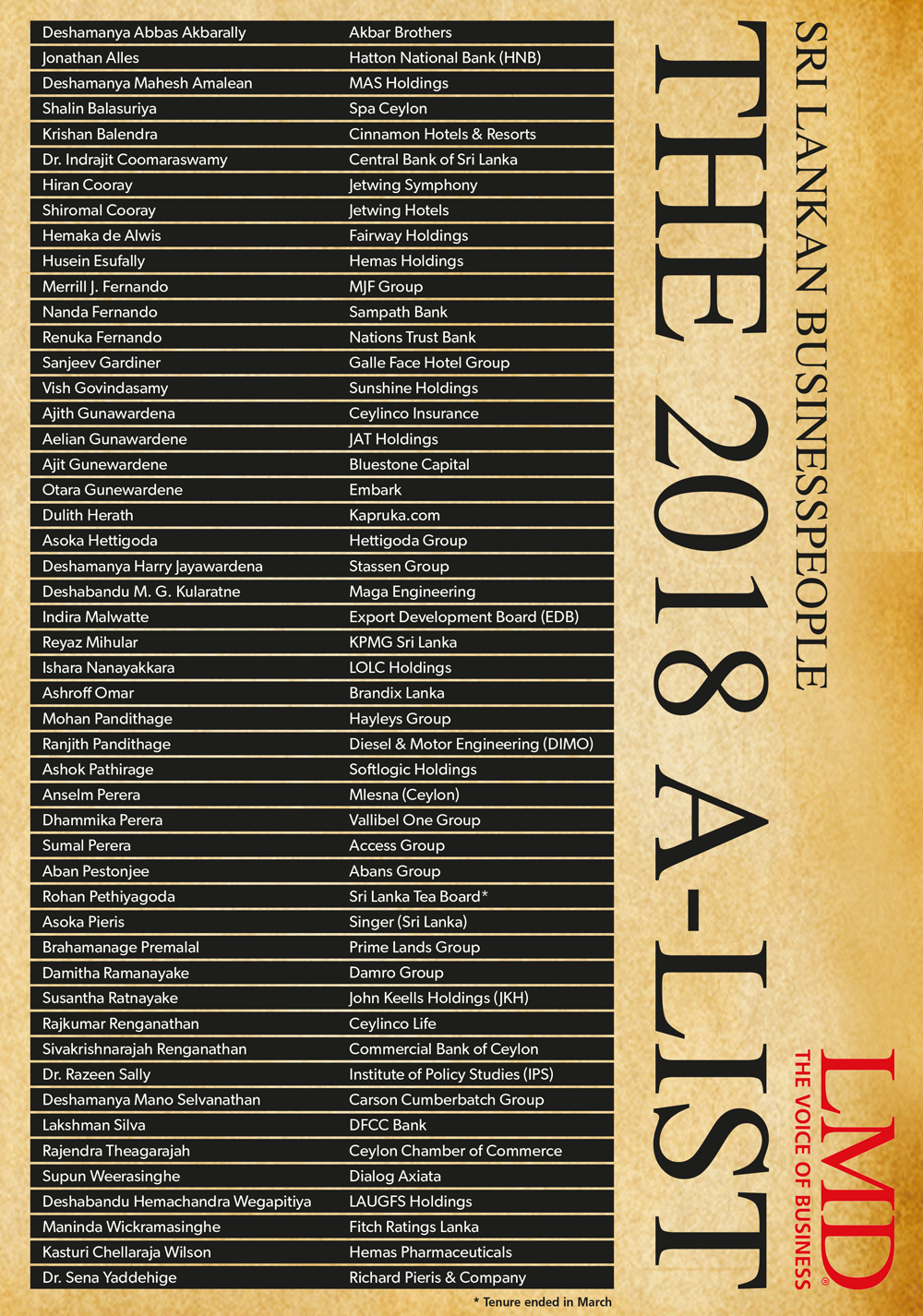 The engine of growth would be in dire straits if it didn't carry well oiled shock absorbers. Recently, the Sri Lankan Rupee plummeted to a record low when it breached the 170 mark against the US Dollar. The stock exchange followed suit when it fell to a near five year low not long afterwards and to cap it all, the LMD-Nielsen Business Confidence Index (BCI) is now at a postwar low. In the meantime, the price of oil has increased steadily, which is bad news for import dependent nations such as ours. The price of a barrel of Brent crude oil reached a four year high in late September and all indications are that the upward spiral will continue into next year.
Nevertheless, the national economy grew by 3.7 percent year on year in the second quarter of 2018 with GDP at constant (2010) prices reaching Rs. 2.3 billion during the period, according to the Department of Census and Statistics – thanks to 4.5 percent year on year growth in agricultural activity (compared to a 3.1% contraction in the corresponding quarter of 2017), as well as a further expansion of the industry (2.3%) and services (4.8%) sectors.
Indeed, this bears testimony to the resilience of the nation's engine of growth – the private and semi-private sectors. Sri Lanka's businesspeople and professionals have inspired, envisioned and steered the corporate ship – at times through choppy waters – to reach new horizons by breaking new ground or at the very least, stay afloat.
DOING BUSINESS MILIEU Promoting regulatory reforms that strengthen the ability of the private sector to create jobs, lift people out of poverty and create more economic opportunities is a key focus area of the World Bank's Doing Business rankings. This year, Sri Lanka finds itself in 111th place in the ease of doing business, which is a step down the ladder from 2017.
The World Bank report does commend reforms in the context of Sri Lanka's ability to trade across borders with exporting and importing made easier by developing a customs single window. However, the economy lags behind its counterparts when it comes to matters such as registering property, obtaining credit, paying taxes and enforcing contracts.
BUSINESS HALL OF FAME Many high achievers in our world of business have played a part in taking the country and their respective organisations to the next level. In this edition of LMD, we pay tribute to the business front-runners in 2018. Our A-List of Sri Lankan Businesspeople is based on nominations received from LMD's contributors, as well as an in-house think tank led by the editorial and senior management teams. In this year's hall of fame, LMD showcases 50 leaders from among the best in Sri Lanka's corporate and professional communities.
LMD's collective think tank works on the basis of nominating those who helm Sri Lanka's best in class business houses for financial performance (with the LMD 100 being a key point of reference), corporate respect (LMD's Most Respected rankings come into play here) and branding successes (our Brands Annual says it all) – and indeed, other dimensions including entrepreneurship, the spirit of innovation, major accolades in the recent past and all else that make for inspiring leadership.
THE A-LIST PROFILE This year's roll call of the island's leading business personalities pays homage to leaders from diverse fields. The 2018 lineup is led by the nation's trailblazing conglomerates, followed by the banking and finance industry – they are among the giants of Sri Lanka's engine of growth. Sector-wise, hotels and travel, manufacturing, apparel and retail also feature prominently, and there are representatives from construction and engineering, e-commerce, motor, power and energy, real estate, technology and telecommunications too.
In terms of professions, there's a notable presence in the 2018 A-List of bankers and accountants while the nation's entrepreneurs also shine through. This year's hall of fame also includes at least one representative from the legal profession and state sector, a scientist cum engineer and a taxonomist.
As for designations, the vast majority of leading businesspeople are Chairpersons or Managing Directors, or members of the corporate C-Suite – with a Governor thrown into this heady mix.
LMD's 2018 A-Listers reflect the private sector's diversity; it spans two generations with ages ranging from the early 40s to the late 80s. On the gender front, 12 percent of the 50 strong list comprise women.
THREE FOR THE ROAD If you're wondering how many of Sri Lanka's 50 A-Listers have appeared on the cover of the country's  pioneering business magazine, the answer is exactly half – that's 25. There are also two 'Sri Lankans Of The Year' (Coomaraswamy and Ratnayake).
And if we may end this introduction to Sri Lanka's 'Business Hall of Fame' with 'family ties,' the 2018 A-List is graced by as many as three duos of siblings – read Cooray(s), Gunewardene(s) and Pandithage(s).
A small world, shall we say… with a big heart and even bigger ambitions.
– LMD
---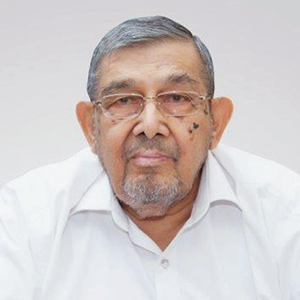 Deshamanya Abbas Akbarally is armed with a track record of over half a century in Sri Lanka's tea industry. The Chairman of Akbar Brothers, who is the Honorary Consul for Jordan, boasts a career that began in 1951 in the tea department of Hebtulabhoy & Company – a family business founded by his grandfather. In 1969, Akbarally and his brothers branched out to focus on tea manufacturing – and the rest as they say is history.
---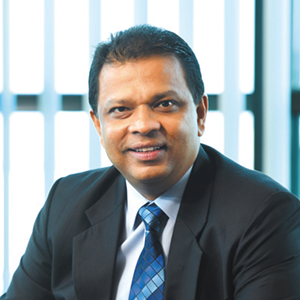 Jonathan Alles is credited in business circles for his dynamism and ability to strike a good deal. The schoolboy cricketer turned banker with an MBA in finance is an Associate member of the Institute of Bankers of Sri Lanka (IBSL) and has worked extensively in the Middle East. As the MD and CEO of HNB, Alles has been instrumental in introducing new paradigms in banking to the nation.
---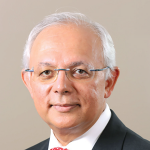 Deshamanya Mahesh Amalean – a cofounder and the Chairman of the acclaimed apparel giant MAS – was among five global business leaders recognised with a UN accolade at the Women's Empowerment Principles' inaugural 'Leadership Awards for Cultural Change for Empowerment.' He also received the CNBC-IIFA Global Leadership award and was ranked amongst the Top 20 Asian Progressive Leaders by World Business Magazine. His reputation as a visionary is exemplary.
---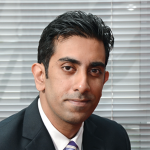 Shalin Balasuriya is making a name for himself in the healthcare and wellness space, having been instrumental in repositioning Ayurveda as a luxury lifestyle brand both locally and internationally. Most recently, the cofounder of Spa Ceylon was recognised among the 'Ten Outstanding Young Persons of Sri Lanka for business, economic and/or entrepreneurial accomplishment.'
---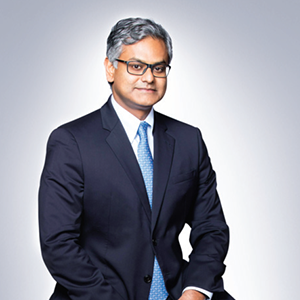 Krishan Balendra will soon follow in the footsteps of his illustrious father Deshamanya Ken Balendra when he takes the reins at the helm of the most respected company in the island in January. He was the Chairman of Nations Trust Bank until recently, and is presently the President of the nation's leading hospitality group Cinnamon Hotels & Resorts and Deputy Chairman of JKH. Balendra is a former Chairman of the Colombo Stock Exchange (CSE), and holds a law degree from the University of London and an MBA from INSEAD.
---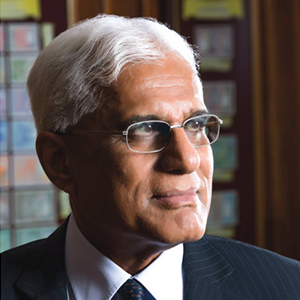 Dr. Indrajit Coomaraswamy – the Governor of the Central Bank of Sri Lanka – is a Cambridge educated economist and former Director Economic Affairs of the Commonwealth Secretariat. His career highlights include over a decade with the Central Bank, and a term with the Ministry of Finance and Planning. The worthy winner of LMD's 'Sri Lankan Of The Year' award in 2016 is a reputed sportsman of yesteryear – he had the distinction of captaining the national rugby football team at the Rugby ASIAD back in 1974.
---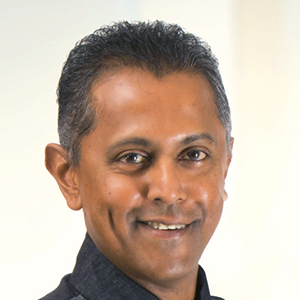 Hiran Cooray who chairs the trendsetting Jetwing Symphony is a graduate of business administration from the University of North Carolina and a former schoolboy cricketer. He counts a lengthy track record in the hotel sector. Cooray's appointment as the Chairman of the Pacific Asia Travel Association (PATA) for 2010-2012 put Sri Lanka on the map of the world of travel dignitaries. He has also served as President of The Hotels Association of Sri Lanka (THASL).
---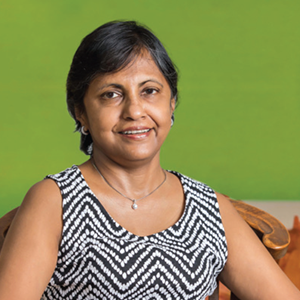 Shiromal Cooray is an accountant by profession, and a highly regarded professional in the travel and hospitality sector. As the Chairperson of the family owned Jetwing Hotels, she has been responsible for transporting the business into the realms of being among the leading destination management firms in the island. She is a past president of the Sri Lanka Institute of Directors (SLID).
---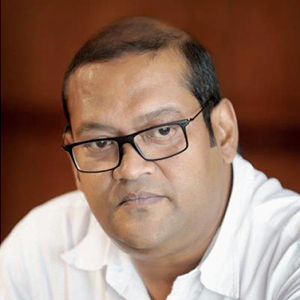 Hemaka de Alwis embarked on a career in law over a decade ago and today, he's playing a pivotal role in Sri Lanka's real estate management and property development sector. The Chairman and MD of Fairway – which was established in 2003, and has interests in renewable energy, manufacturing and trading, financial services, pharmaceuticals, and travel and leisure – has displayed a willingness to take risks that an ingrained entrepreneurial spirit has bestowed on him.
---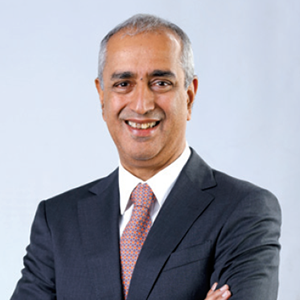 Husein Esufally chairs the family centric enterprise Hemas with more than 30 years' management experience under his belt. He has helmed the group with prudence, and espoused the principle of succession planning by appointing high calibre professionals to positions of influence and taking a backseat whenever an opportunity presents itself. Esufally holds a Bachelor of Science (Honours) degree in electronics from the University of Sussex.
---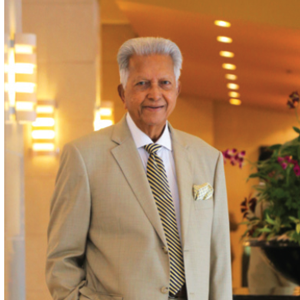 Merrill J. Fernando is an iconic businessman who has etched his name in Sri Lanka's corporate history and made a name for himself beyond the island's shores, which is why he was the recipient of LMD's Lifetime Achievement Award in 2011. The founder and Chairman of MJF is hailed by many as the doyen of Sri Lanka's tea industry. He is the visionary behind Dilmah, which is arguably Sri Lanka's most high profile brand of the golden brew.
---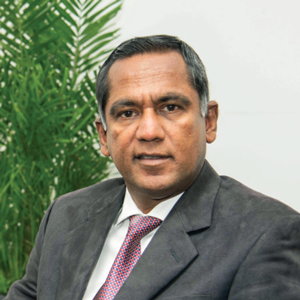 Nanda Fernando is the MD of Sampath Bank, and boasts over 35 years' experience in banking and finance. He has played multiple roles in the business of banking – including transactional banking in retail and corporate banking among other key growth areas. He is a Senior Fellow member of the Institute of Bankers of Sri Lanka (IBSL), and holds an MBA specialised in marketing from Sikkim Manipal University in India.
---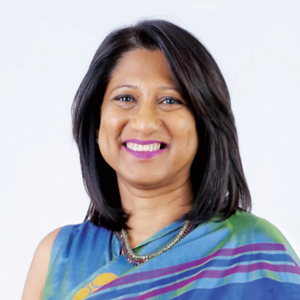 Renuka Fernando draws on a wealth of knowledge and experience in financial services. For more than 30 years, the CEO of Nations Trust Bank has honed her skills as a career banker – she joined the digitally savvy bank in 2001. Her previous experience in the banking arena includes spells at ABN AMRO Bank (Sri Lanka), Banque Indosuez (Sri Lanka) and Nederlandsche Middenstandsbank (Hong Kong). She is the Chairperson of the Sri Lanka Banks' Association.
---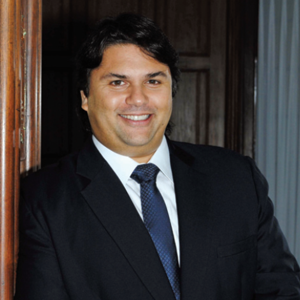 Sanjeev Gardiner serves as the Chairman of Ambeon Capital, Galle Face Hotel Group and Kandy Hotels Company. He is a director of several public and private companies, and counts in excess of 20 years' management experience. Gardiner, who holds Bachelor of Business degrees from RMIT and Monash University, has in recent years worked tirelessly on modernising the iconic Galle Face Hotel without undermining its heritage.
---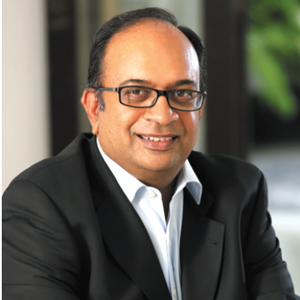 Vish Govindasamy has guided Sunshine Holdings' diversification process into new economic sectors. And he has the enviable record of being invited to sit on several key committees at the House of Tata. With a Bachelor of Science in electrical engineering and an MBA from the University of Hartford under his belt, Govindasamy is a Fellow member of the Institute of Certified Professional Managers of Sri Lanka.
---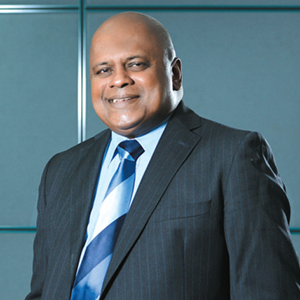 Ajith Gunawardena introduced the concept of a direct sales force to the insurance sector. Moreover, his brainchild of on-the-spot claims settlements transformed the insurance landscape in Sri Lanka. He was also the man behind Ceylinco Insurance's first overseas joint venture. Gunawardena joined the Ceylinco Group in 1978 as a Sales Manager and was appointed Director in Charge of the General Division of Ceylinco Insurance in 1987. His illustrious track record speaks for itself.
---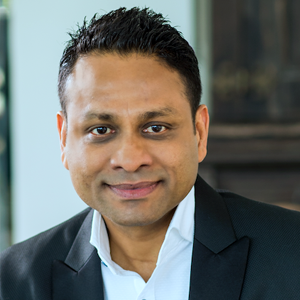 Aelian Gunawardene has been the driving force behind JAT's metamorphosis. Today, JAT is a fledgling conglomerate with interests in several key sectors and has expanded its reach to regional markets too. The group's MD possesses over two decades' experience in marketing and management, and holds a Diploma in marketing management from the Chartered Institute of Marketing (CIM) UK.
---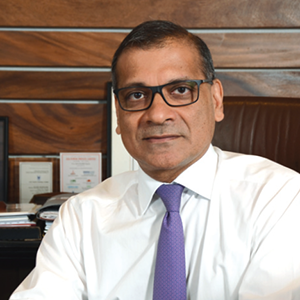 Ajit Gunewardene is the Chairman of Bluestone Capital and Digital Mobility Solutions Lanka of PickMe fame. In the recent past, the former schoolboy ruggerite served as the Chairman of the Colombo Stock Exchange (CSE) and Nations Trust Bank, and was the President of Cinnamon Hotels & Resorts and Deputy Chairman of JKH – all of which makes for an enviable track record. Gunewardene holds a degree in economics from the University of North Carolina.
---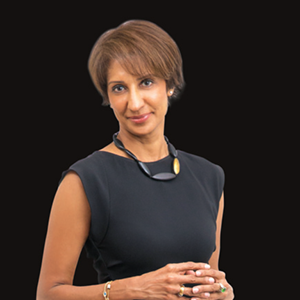 Otara Gunewardene is widely perceived as being bold, stylish and benevolent. It goes without saying therefore, that she is an iconic businesswoman. Following some 25 years of steadfast dedication to Sri Lanka's premier homegrown fashion and lifestyle brand ODEL, which she created virtually fresh out of college, Gunewardene sold her company's stockholding to focus on her true passion – helping animals. In her capacity as the CEO of Embark, she's doing exactly that.
---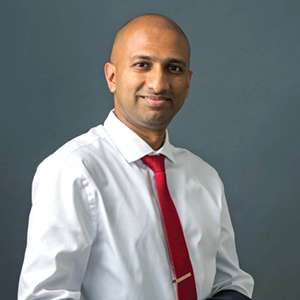 Dulith Herath is the founder and chair of what is arguably the nation's largest e-commerce business Kapruka.com. A recipient of an Eisenhower Fellowship for his project Grasshopper, Herath also cofounded Grasshoppers, which provides logistics solutions to small enterprises in Sri Lanka. A graduate of the University of Kentucky, Herath was conferred the 'Asia Pacific Retail Entrepreneur of the Year' award in 2018.
---
Asoka Hettigoda has been tasked with maintaining Hettigoda Group's leadership status in Ayurveda products and services – and as such, he has promoted true Ayurveda and the careful use of natural resources, and introduced modern technology to the fledgling sector. The group's flagship brand Siddhalepa manufactures Ayurveda medicines in addition to healthcare, beauty, skin, oral care, wellness and spa products. The baton passed onto him by his father Deshabandu Victor Hettigoda, the famed entrepreneur of recent decades, is thus in good hands.
---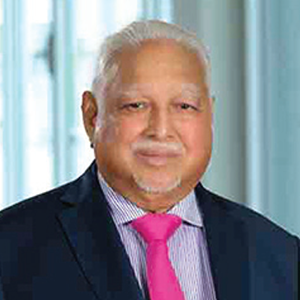 Deshamanya Harry Jayawardena helms the Stassen Group in addition to holding substantial stakes in a number of LMD 100 companies including Melstacorp,  Distilleries Company of Sri Lanka (DCSL), Aitken Spence and HNB. He also heads several ventures in diversified fields and is the Honorary Consul for Denmark. In 2010, Jayawardena received the Knight's Cross of Dannebrog from Queen Margrethe II of Denmark for his contribution to the Danish arts, sciences and business life. He's been cited as being among the richest businesspeople in Sri Lanka over the years.
---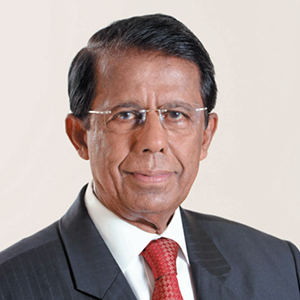 Deshabandu M. G. Kularatne is the brains behind construction giant Maga, which was founded in 1983. Kularatne's early stint with Japanese companies in the 1970s honed his passion for precision – a quality he's engendered amongst his workforce. His vision of securing a slew of high profile associates and partners met with success, and this in turn cemented Maga's credentials in the sphere of construction. Indeed, he and his firm have gone from strength to strength thanks in no small measure to the recent construction boom.
---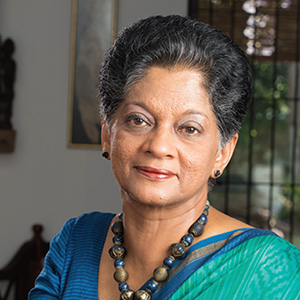 Indira Malwatte is the first female to helm the EDB and has extensive hands-on experience in the private sector as well. Serving the Government of Sri Lanka as an export promotion officer – both internationally and locally, especially in marketing and supply chain management – for some four decades is a testament to her skills and resilience. She holds a combined degree in economics and geography from the University of Peradeniya.
---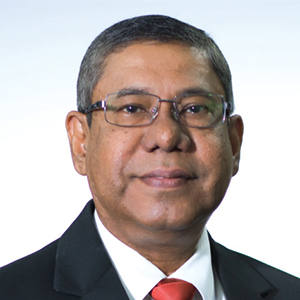 Reyaz Mihular has the distinction of being the first Sri Lankan professional to be appointed a leader in a global capacity within the 'Big Four' accounting firms in Sri Lanka – KPMG's Middle East and South Asia (MESA) board recently announced his appointment as Chairman for a two-year term commencing 1 October. He has served as a member of KPMG's MESA board since 2012 and is the Managing Partner of KPMG Sri Lanka, which ranks as the LMD 100's leading audit firm with no less than 45 sign offs of the nation's 100 leading listed companies in 2016/17.
---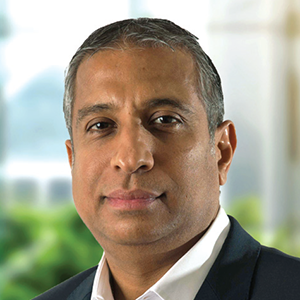 Ishara Nanayakkara has proved himself as an entrepreneur with a strategic vision and penchant for taking calculated risks. He serves on the boards of many corporates and conglomerates in the region, and ventured into the financial services arena by investing in LOLC Holdings. Appointed to the board in 2002, he's now the Deputy Chairman of LOLC and Executive Deputy Chairman of LOLC Finance, with directorships in its sub­sidiaries and associate companies.
---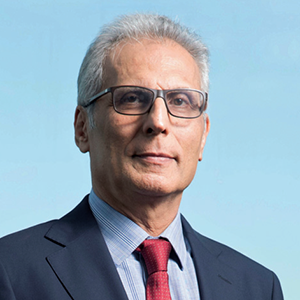 Ashroff Omar has gained a reputation for being a highly respected industrialist in corporate circles over the decades and as a global businessman with an intuitively out of the box vision. In addition to assuming duties as the CEO of award-winning apparel behemoth Brandix Lanka, he serves as a Director of Phoenix Ventures and many of the group's subsidiaries. Omar was instrumental in establishing the Joint Apparel Association Forum (JAAF). He is also the Honorary Consul General of Finland.
---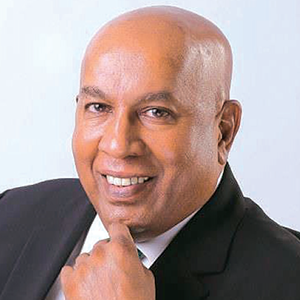 Mohan Pandithage joined Hayleys in 1969 and was appointed to its board in 1998. Today, he is the Chairman and Chief Executive of the highly diversified conglomerate that accounts for nearly three percent of the nation's export income and counts more than 35,000 employees on its payroll. Pandithage is a Fellow of the Chartered Institute of Logistics & Transport (UK) and a Director of a number of Hayleys' affiliated listed companies.
---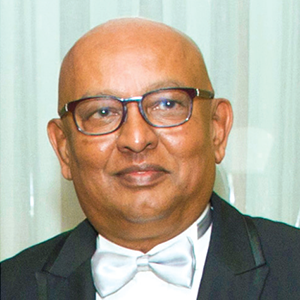 Ranjith Pandithage has etched his name in the annals of the company he helms, having joined DIMO – the high profile agent for Mercedes-Benz in Sri Lanka – back in 1973. Appointed to DIMO's board of directors in 1977, he holds a diploma in engineering from Germany. In recognition of his contribution to German- Sri Lanka relations as well as promoting German vocational training in this country, Pandithage received Germany's prestigious 'Order of Merit' earlier this year.
---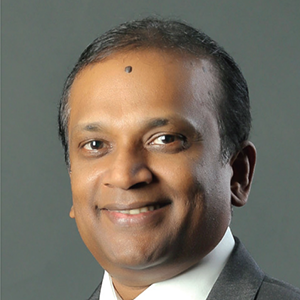 Ashok Pathirage is equipped with a visionary outlook and the guts to take monumental risks, and his strategic leadership has built a highly diversified conglomerate that is laying the foundation of a fully fledged local business empire. He became Chairman of Softlogic back in 2003 while several other entities under his chairmanship are listed on the Colombo bourse. In recent years, Pathirage has brought the world of luxury brands to Sri Lanka and trailblazed his way into the lucrative healthcare sector. His plans for the future include further diversification – including a foray into the sphere of supermarkets.
---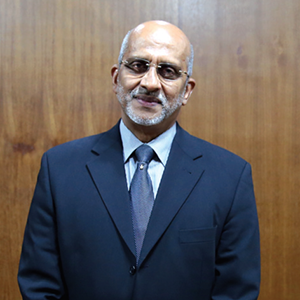 Anselm Perera is the Managing Director of Mlesna (the letters of his first name in reverse order), which he founded in 1983 – some 14 years after he began working as a tea taster at the age of 18. He's credited with introducing new concepts that transformed the tea industry in this country. A shining example of this is the Mlesna Tea Centre (it is dedicated to retailing value added Ceylon Tea and related gift items, and is a first for Sri Lanka), which opened its doors at the Liberty Plaza in 1985. What's more, this concept has since expanded across the island and beyond.
---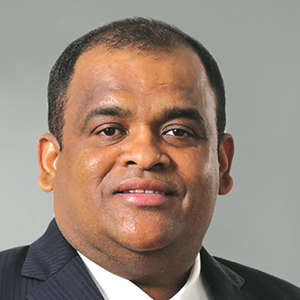 Dhammika Perera has been cited as one of Sri Lanka's wealthiest individuals, and is the founding chair and MD of Vallibel One. He holds several other high profile positions in the private and public sectors, and has invested substantially in a number of listed companies including the LMD 100's numero uno in 2016/17 Hayleys, Sampath Bank and Royal Ceramics. Having studied at Taxila Central College in Horana, Perera enrolled in the National Diploma in Technology (NDT) programme at the Institute of Technology of the University of Moratuwa before dropping out to pursue his passion for business. His success story is the stuff of dreams.
---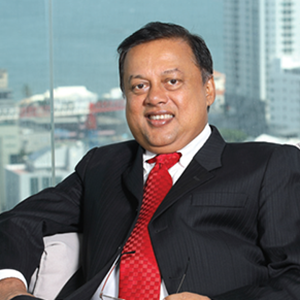 Sumal Perera is the Chairman and CEO of Access Engineering, and chairs all companies under the Access Group and Sathosa Motors umbrella – he is a Fellow member of the Chartered Institute of Management Accountants (CIMA) UK. Under his leadership – one that is driven by a penchant for sealing mega deals – and within a time frame of less than three decades, Access has grown exponentially to mark its presence as a highly diversified business enterprise.
---
Aban Pestonjee is renowned for trailblazing her way to corporate stardom; and as the founder and Chairperson of Abans, she continues to set far-reaching benchmarks for budding entrepreneurs who include her offspring. In 2013, she was conferred LMD's Lifetime Achievement Award for her entrepreneurial magic. Pestonjee also attracted international recognition by winning the 'Leading Women Entrepreneur of the World' award back in 2006, in addition to being bestowed 'The Award of Excellence for Woman Achievers for Outstanding Achievement' from the SAARC Women's association in Year 2000.
---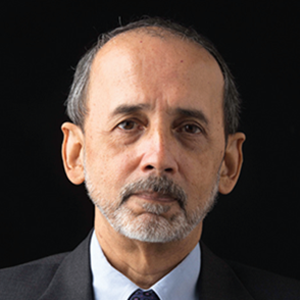 Rohan Pethiyagoda was until recently the Chairman of the Sri Lanka Tea Board and provided ballast to an industry beset by policy dilemmas. He is widely known for being a straight shooter, and never fails to speak out against poor governance and social injustice – which is why he graces this list of eminent businesspeople and professionals. A taxonomist, biodiversity explorer, conservationist and winner of the prestigious 'Rolex Award for Enterprise,' he holds a Bachelor of Science degree in electrical and electronics engineering from London's King's College, and a Master of Philosophy from the University of Sussex. He even has a native species of frog named after him!
---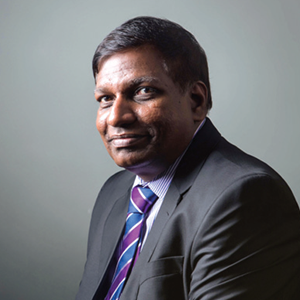 Asoka Pieris has risen through the ranks to assume the role of Chief Executive of Singer (Sri Lanka), having joined the group as an accountant in 1990. He has accumulated a wide spectrum of experience and business acumen in varied functional roles both in Sri Lanka and abroad. Pieris has worked in Hong Kong for many years where he was appointed to the boards of Singer companies based in the then city state, in addition to India, Bangladesh and Indonesia. He is a member of the Institute of Chartered Accountants of Sri Lanka (CA Sri Lanka) and Chartered Institute of Management Accountants (CIMA) UK.
---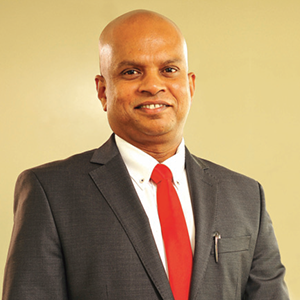 Brahamanage Premalal is the Chairman of Prime Lands, which was established two decades ago with a vision of being 'committed to create a better place on Earth.' Today, the group is a leading player in the island's real estate landscape with its subsidiary Prime Residencies also entering the rapidly growing housing sector. Premalal is a Fellow member of the Chartered Institute of Management Accountants (CIMA) UK and a member of the Sri Lanka Institute of Marketing (SLIM). He holds a postgraduate diploma in marketing from the University of Sri Jayewardenepura.
---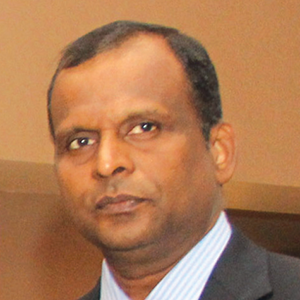 Damitha Ramanayake features among the 2018 A-List of Sri Lankan businesspeople for slowly but surely guiding Damro to the upper echelons of Sri Lanka's private sector. Established in 1986, the group that Ramanayake founded and chairs manufactures furniture, and has expanded its presence to over 240 showrooms globally. In July, Damro launched the group's Marino Mall and Marino Beach Colombo hotel – a 289 room star class property with four floors allocated for the mall.
---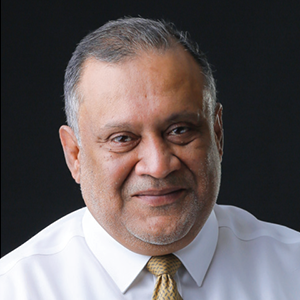 Susantha Ratnayake retires from his chairmanship of Sri Lanka's premier blue chip company at the end of the year. That JKH has marched forward with a string of mega investments including Cinnamon Life, which has been billed as a game changer for the commercial capital, is not in doubt. Ratnayake's leadership style will be a hard act to follow and his four decades' service to JKH speaks for itself. A former Chairman of the Sri Lanka Tea Board and Ceylon Chamber of Commerce, Ratnayake has also chaired the Employers' Federation of Ceylon (EFC). In 2013, he was named LMD's 'Sri Lankan Of The Year' for his business acumen and astute leadership.
---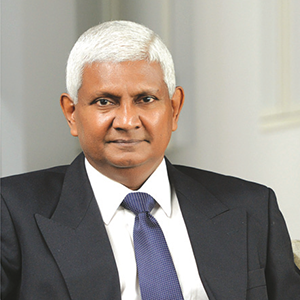 Rajkumar Renganathan has been associated with the Ceylinco Group since 1983. On the back of the firm's success in the life insurance arena, Ceylinco Life has diversified into the healthcare sector with a goal to provide affordable services and facilities to the people of Sri Lanka. A chartered accountant by profession and schoolboy ruggerite, the amiable Renganathan helms Ceylinco Life today.
---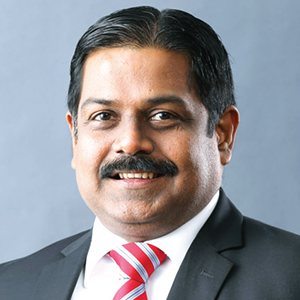 Sivakrishnarajah Renganathan is a career banker who has served ComBank for the entirety of his career and is now its Managing Director. He has held several key positions in the bank, and been deeply involved in its evolution and growth. Renganathan is a Fellow member of the Chartered Institute of Management Accountants (CIMA) UK, IFS School of Finance and Institute of Bankers of Sri Lanka (IBSL), in addition to being an Associate member of the Financial Services Institute of Australasia (FINSIA).
---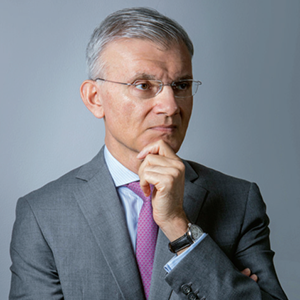 Dr. Razeen Sally is no stranger to Sri Lanka's developmental status quo, and he was appointed Economic Advisor to the Ministry of Finance and Mass Media. An Associate Professor of the National University of Singapore (NUS) and Chairman of the Institute of Policy Studies (IPS) of Sri Lanka, he has advocated a shift to a stable liberal democracy, sustainable and broadly shared economic growth, ethnic reconciliation and balanced international relations. Refreshingly, he makes a habit of speaking his mind fearlessly in a milieu where too many business and professional leaders choose to remain silent in the face of the multiple challenges that this nation faces.
---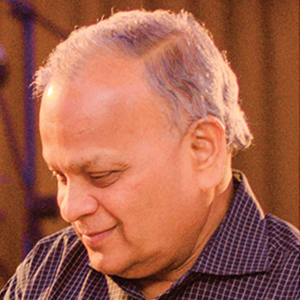 Deshamanya Mano Selvanathan is the Chairman of Sri Krishna Corporation and a director of the Carson Cumberbatch Group. He has served as Chairman of the Ceylon Chamber of Commerce and Indo Lanka Chamber of Commerce & Industry, and President of the Rotary Club of Colombo North. At present, he's the Honorary Consul of the Republic of Chile in Sri Lanka. In 2011, Selvanathan was awarded the 'Pravasi Bharatiya Samman' award by the President of India. He also received the presidential honour of 'Order of Knight Commander' in 2013 from the Government of Chile.
---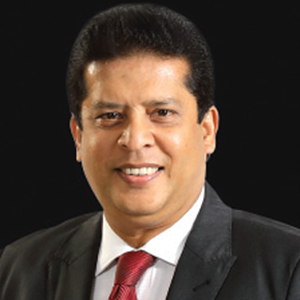 Lakshman Silva lays claim to an extensive background, and expertise in financial services and banking. He holds an MBA from the Postgraduate Institute of Management (PIM), which is an affiliate of the University of Sri Jayewardenepura, and is armed with a Bachelor of Commerce degree from the University of Kelaniya. DFCC Bank's CEO is a former President of the Association of Professional Bankers of Sri Lanka.
---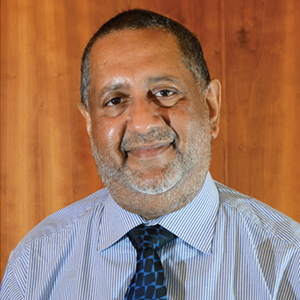 Rajendra Theagarajah helms the oldest and most influential business chamber in Sri Lanka – the Ceylon Chamber of Commerce. An accountant turned banker – he is a Fellow member of the Institute of Chartered Accountants of Sri Lanka (CA Sri Lanka) and Chartered Institute of Management Accountants (CIMA) UK – he has gained extensive experience in banking in Europe, the Middle East and Sri Lanka for some three decades. He is currently the Managing Director and CEO of Cargills Bank.
---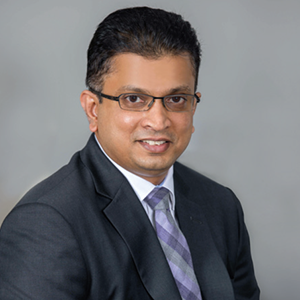 Supun Weerasinghe was appointed Group Chief Executive of Dialog in January 2017. He commenced his career in telecommunications with the Malaysian backed corporate dynamo in 1999. A Fellow member of the Chartered Institute of Management Accountants (CIMA) UK, Weerasinghe has a Bachelor of Science in accountancy and financial management from the University of Sri Jayewar­denepura under his belt, and holds an MBA from the University of Western Sydney. He is an alumnus of the Harvard Business School.
---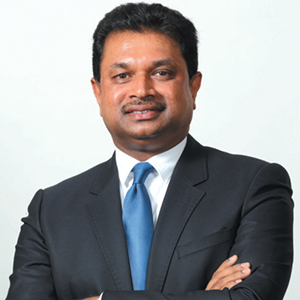 Deshabandu Hemachandra Wegapitiya is an entrepreneur, a philanthropist and self-made business leader who has made the grade through sheer determination. Having gained a business degree and an MBA, Wegapitiya proceeded to study energy management in the UK and is currently reading for his PhD at the Postgraduate Institute of Management (PIM). The founder and Group Chairman of LAUGFS is recognised for transforming his company into a diversified group with interests in vital sectors of the engine of growth.
---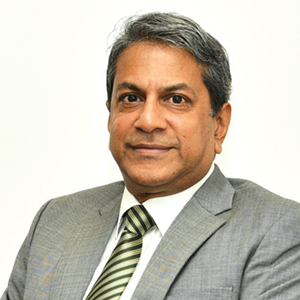 Maninda Wickramasinghe has been the CEO and Country Head of Fitch Ratings Lanka since 2010, and affirmed the firm's commitment to Sri Lanka as one of Asia's fastest growing fixed income markets. In the past, he's been a consultant to the Securities and Exchange Commission of Sri Lanka (SEC) on the Capital Market Master Plan Project and Senior Consultant with Ernst & Young (EY). His prior experience also counts some 13 years in investment banking at First Capital and five years as a treasury dealer at ComBank.
---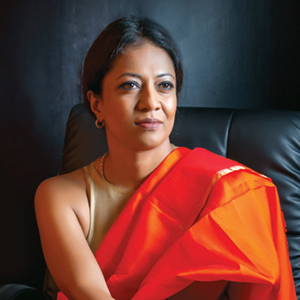 Kasturi Chellaraja Wilson counts nearly three decades of managerial experience in multiple sectors spanning auditing, consulting, transportation and logistics, and travel and leisure. Today, she holds the post of Managing Director of Hemas Pharmaceuticals. A Fellow member of the Chartered Institute of Management Accountants (CIMA) UK, she is known to lead from the front and vehemently champions the cause of women in business. Wilson is also a board member of CIMA Sri  Lanka.
---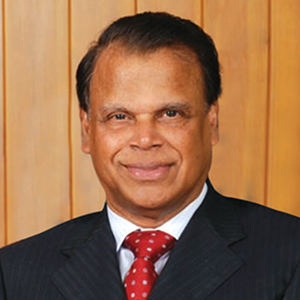 Dr. Sena Yaddehige is a Sri Lankan-born British scientist cum engineer and Swiss based industrialist – he is one of many Sri Lankans who have proved that our island nation can benefit from human capital that migrates to foreign shores. Richard Pieris' Chairman, MD and CEO holds the rights to numerous worldwide patents on radiation processing, contactless sensors and drive-by-wire systems along with a Sri Lankan patent for slow release fertiliser.