SRI LANKA DEVELOPMENT BONDS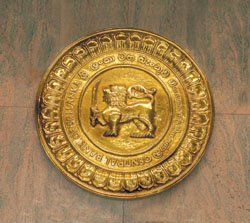 The Central Bank of Sri Lanka announced an auction for the issuance of Sri Lanka Development Bonds with submission of bids open from 11 a.m. on 20 June to 10 a.m. on 27 June.
Eligible investors for the Treasury bonds denominated in US Dollars include foreign citizens and entities; non-resident Sri Lankans; Sri Lankan dual citizens and holders of non-resident foreign currency (NRFC) accounts, resident foreign currency (RFC) accounts, resident non-nationals' foreign currency (RNNFC) accounts and foreign exchange earners' accounts (FEEA).
The size and tenure of the bids is US$ 515 million of one year and seven months, three years, four years, and four years and nine months respectively.