SRI LANKA BORN DOCTOR NAMED 'AUSTRALIAN OF THE YEAR'
Congratulations, Dr Dinesh Palipana!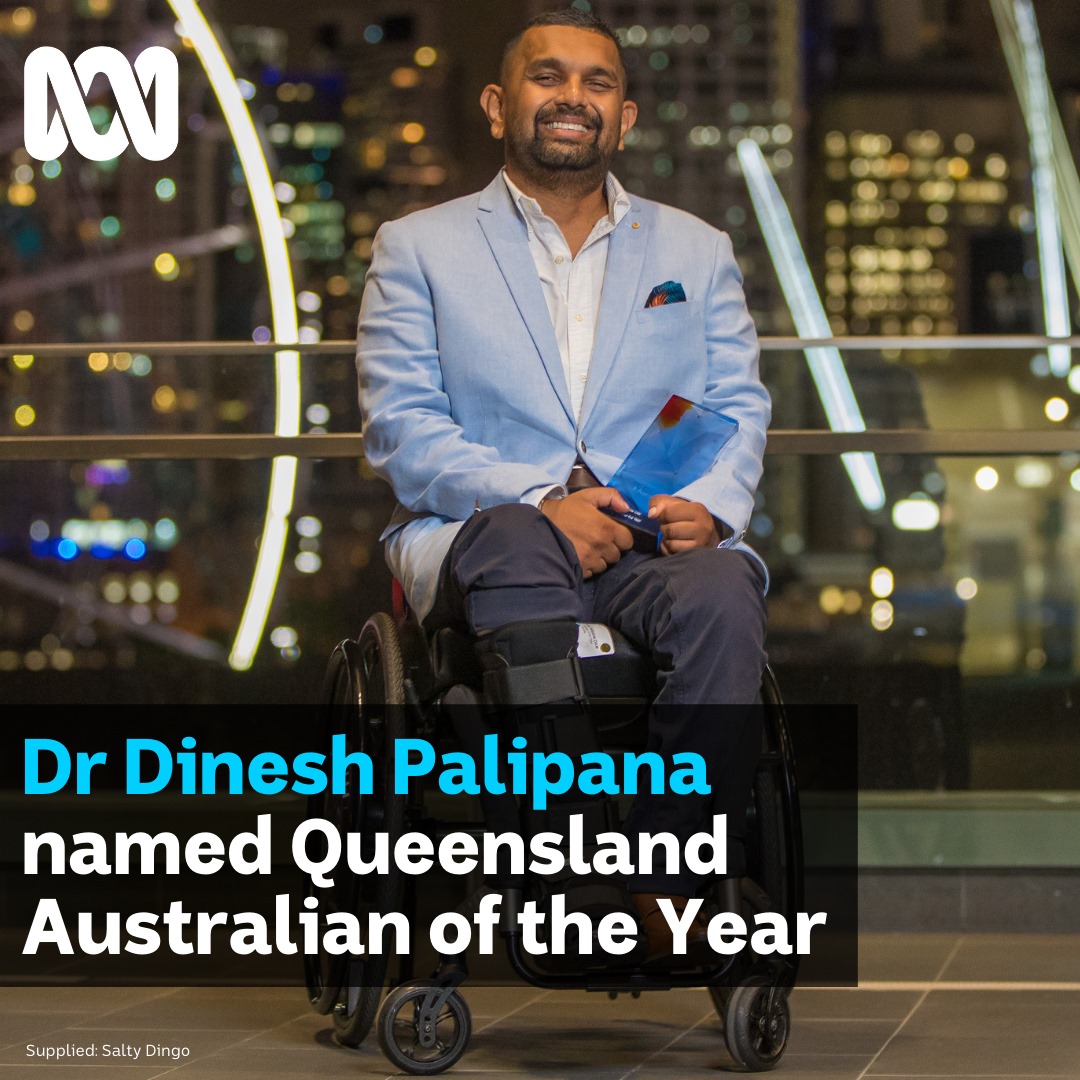 The senior resident doctor at Gold Coast University Hospital and co-founder of Doctors With Disabilities Australia was last night named the 2021 Queensland Australian of the Year.
Dr Palipana was the first quadriplegic medical graduate in Queensland, and was recently admitted as a lawyer.
He's appeared as a witness to the Disability Royal Commission advocating for equitable treatment for people with disabilities through COVID-19, and has already been recognised as Junior Doctor of the Year and with an Order of Australia.
Aunty McRose Elu took out the Queensland Senior Australian of the Year. She's an advocate for Torres Strait communities and climate change.
Conservationists and Brothers Daniel and William Clarke won the Queensland Young Australians of the year for their work in protecting endangered orangutan populations.
Natasha Johnston was named as Queensland Local Hero for her role as founder of Drought Angels, a service that delivers car packages and financial assistance to thousands of drought-stricken farming families across Queensland and NSW.
: Salty Dingo