SPORTS MANAGEMENT
Compiled by Yamini Sequeira
TALENT MANAGEMENT MANTRA
Shyam Impett assesses the sports management landscape here in Sri Lanka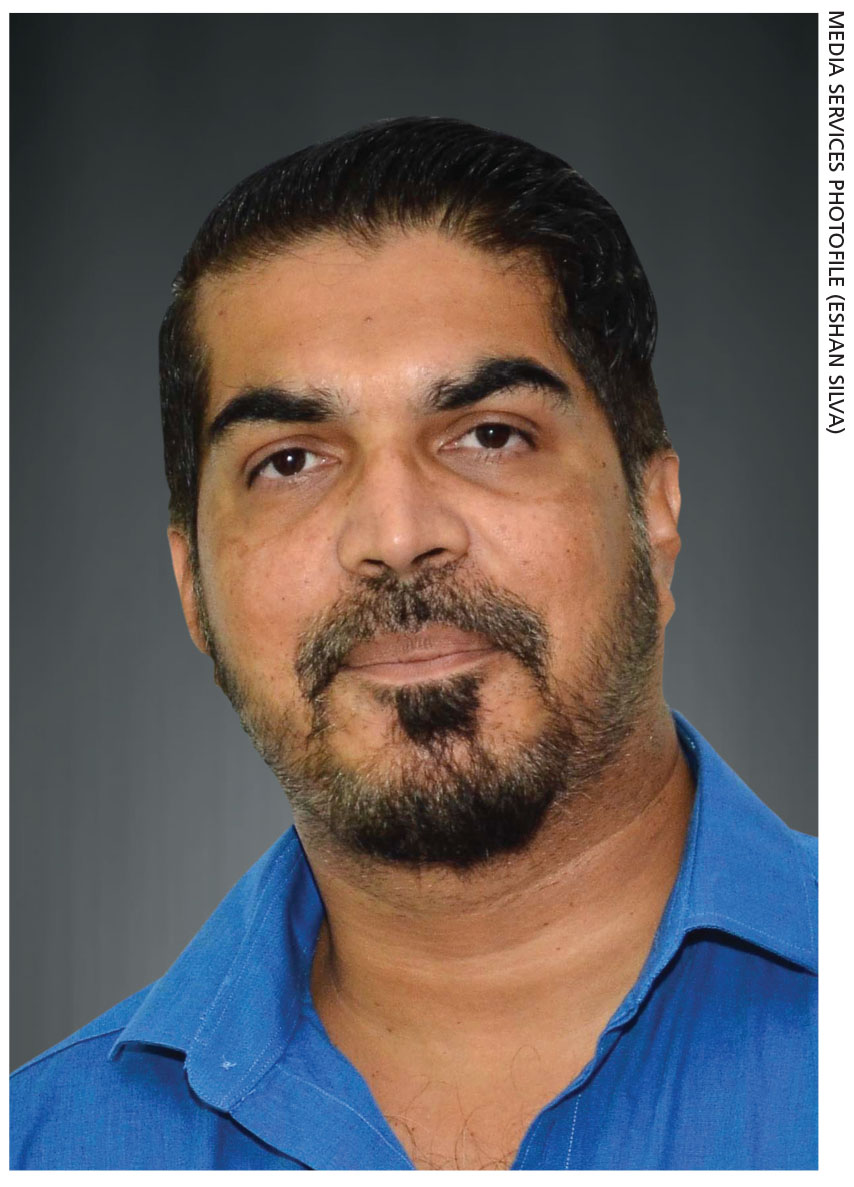 Q: When it comes to brand equity, how valuable is Sri Lanka as a sports brand?
A: From the perspective of brand equity across the global sporting sphere, Sri Lanka enjoys little if any dominance – barring cricket and perhaps rugby (in the Asian region) – with the exception of several achievements in the field of athletics.
During the time of Olympic medal winners, Susanthika Jayasinghe and Damayanthi Dharsha demonstrated immense potential in athletics. After that great era unfortunately, there was no national sporting programme as such to keep attracting new talent and training athletes.
However, Sri Lanka performed well in this year's Commonwealth Games.
The current situation is due to a lack of proper planning to take sports in this country to the next level and also because Sri Lanka hasn't necessarily been in great shape for the last few years or so to nurture any new sporting talent.
If you consider this from the perspective of 'Brand Sri Lanka' therefore, cricket is and has been our 'flagship sport'!
Q: How important is the management angle for the upliftment of sports and to attract the requisite funding?
A: Sports management businesses are vital to bridge the gap between players and any commercial opportunities that may be available. These opportunities help them manage their image and hopefully brand themselves as ambassadors.
As regards the sports management sector in Sri Lanka, there aren't many options outside cricket. On the rugby side, we're seeing some amazing 7th circuit talent firming up.
Sports management businesses also have a responsibility to develop the game in question, and help in whatever way they can through publicity and so on. It is also the duty of brand managers to keep an eye on their wards' off the field activities, and ensure that sportspersons are taken care of in terms of nutrition, endorsements, brand partnerships etc.
Sportspersons in turn are able to attract foreign exchange with whatever they earn. Sports management businesses in Sri Lanka have been responsible for securing more than US$ 2 million worth of deals so far.
It's important for us to project a positive image as this instils faith in the country – especially during a crisis as in recent times.
Q: What are the qualities you feel Sri Lanka's sporting ethos must retain to remain a lucrative prospect for investors?
A: There needs to be a proper structure in place from the grassroots level up and a means to channel investment into any sports programmes. If the government can't extend funding for sporting activities, it should encourage sports scholarships and exchange programmes with other countries.
Consistency is important. Sports tournaments need to be highly competitive and not simply conducted for the sake of tokenism. Through these initiatives, the cream of the crop in the sport concerned will emerge and these players should be matched with private sector sponsors so that they can reach the next level.
One of the best moves we made was to take cricket to the north of the island and the exchanges between the districts since then have unearthed some great talent. Six years since this initiative, we have the Lanka Premier League (LPL) with four boys from Jaffna playing in their first tournament.
Sri Lanka also has talented volleyball players but a formal programme is needed to develop them further.
Q: How eager are sponsors to support cricket in Sri Lanka, in your view?
A: Everybody likes to come on board and sponsor a team that's doing well. Unfortunately, the Sri Lankan cricket team has not been performing consistently over the years. Nevertheless, sponsors need to stick with the team through good times and bad since that's what makes great lifetime brand partnerships.
When teams perform well, sponsors earn worthy returns on their investments. However, one of the main factors that could deter investors is the small size of our market.
Q: What is the recipe to ensure that a vibrant sports management climate prevails?
A: We need to build a culture where children are involved in sports from a young age as in Australia, South Africa and New Zealand, which are countries with distinct sports cultures.
Arranging one annual event isn't good enough. We also need to develop all-round athletes more than sportspersons as such so that they can play more than one sport well.
In addition to all of this, there also needs to be a culture of fun in sporting events such as beach volleyball and beach rugby tournaments. The private and public sectors should come together, and create a culture of camaraderie and competitiveness.
Q: And finally, could you name a few leading international sportspersons who have been managed from our island nation?
A: Floyd Mayweather Jr., Michael Jordan (who was one of the first success stories with a huge brand), Jonah Lomu and Pelé come to mind. These are some of the top global brands and icons who have inspired legions of others.
It's not necessarily about how the player is managed but how players manage themselves. You can be a great manager as long as your players are also making the right choices.
The interviewee is a Director of Diversity Management