SPONSOR PROFILE
SriLankan Airlines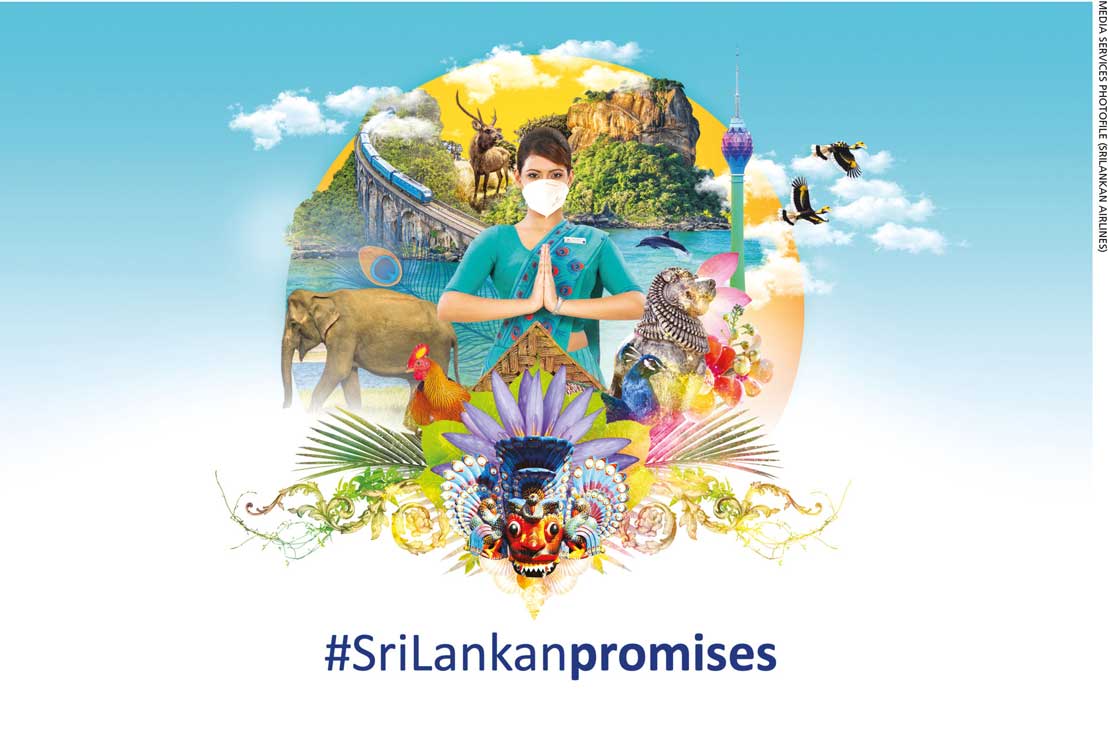 SriLankan Airlines – Sri Lanka's national carrier and a member of the oneworld alliance – is an award-winning airline with a reputation for being a global leader in service, comfort, safety, reliability and punctuality.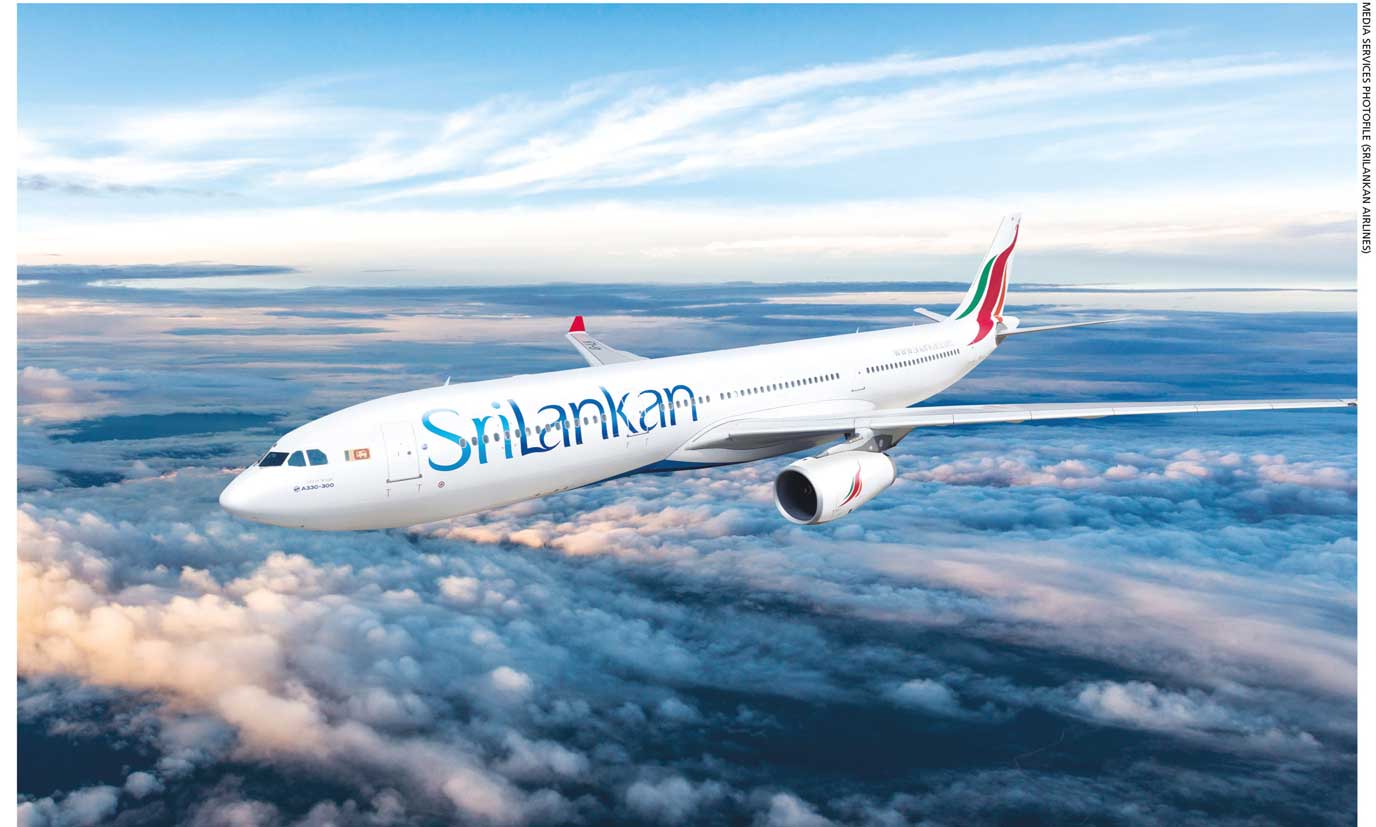 Its hub is at the Bandaranaike International Airport (BIA) in Katunayake, providing convenient connections to a global network (including codeshare partners) across Europe, Australia, the Middle East, Africa, the Indian subcontinent, Southeast Asia and the Far East.
The airline operates an all Airbus fleet including a state-of-the-art A330-300, and modern A320neo and A321neo aircraft.
SriLankan Airlines' history dates back to 1947 to its first predecessor's establishment – Air Ceylon – which then became the much loved and globally recognised brand Air Lanka in 1979. This brand gradually became synonymous with Sri Lankan citizens' aspiration for air travel.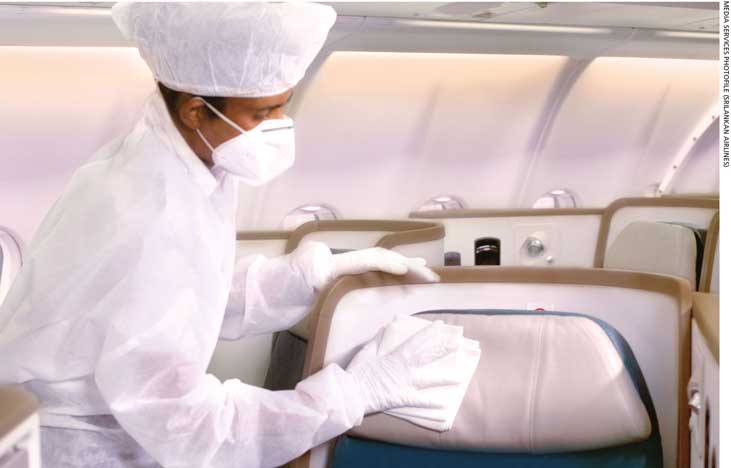 In 1998, Air Lanka was rebranded as SriLankan Airlines, and the livery and brand persona seen today were adopted.
Meanwhile, SriLankan Airlines was inducted into one of the world's best airline alliances oneworld in 2014, placing the national carrier on a par with major industry leaders such as but not limited to British Airways, Qatar Airways, Cathay Pacific and Qantas.
The airline's latest accolades include the highest attainable 'Platinum' rating awarded by the Airline Passenger Experience Association (APEX) Health Safety powered by SimpliFlying audit for 2021 and 'Marketing – Carrier' title at PATA Gold Awards 2021.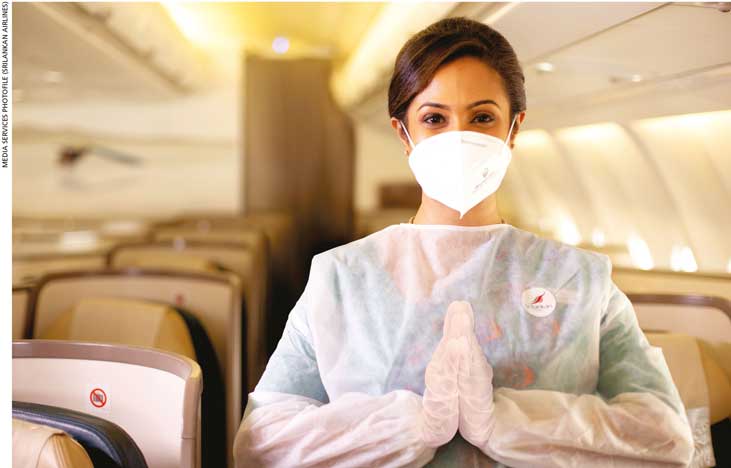 SriLankan Airlines was also conferred several titles including the 'World's Leading Airline to the Indian Ocean' and 'Asia's Leading Airline to the Indian Ocean' for the fifth and fourth conse-
cutive times respectively at the World Travel Awards 2020; 'Marketing – Carrier' at the PATA Gold Awards 2020; and 'Best Marketing Innovation' at the APEX Awards 2019.
The airline lays claim to being the largest Sri Lankan brand in terms of its global presence. With more than four decades of history and an established network, it has always stood out  for its seamless direct connectivity to and out of Sri Lanka.
Furthermore, the airline's onboard service embodies a destination experience. From the traditional greeting of 'ayubowan,' its cabin interiors and flavourful meals, to the staff's warmth and hospitality, everything is a prelude to what travellers are likely to experience in the island.
When it comes to opportunities especially in the present context, passengers are increasingly seeking safety above all other aspects of travel; and as an airline with a commendable record, SriLankan Airlines says it takes safety seriously – be it flight safety or the safety and wellbeing of passengers when travelling during the pandemic.
The 'Diamond' status recently awarded by APEX serves as proof of its commitment in this regard. Going forward, safety is expected to be a key brand attribute that the airline embraces and advocates, alongside its traditional attributes of inherent warmth and hospitality. These will be vital not only when it resumes services to fami-
liar markets but also when SriLankan Airlines establishes its presence in new markets.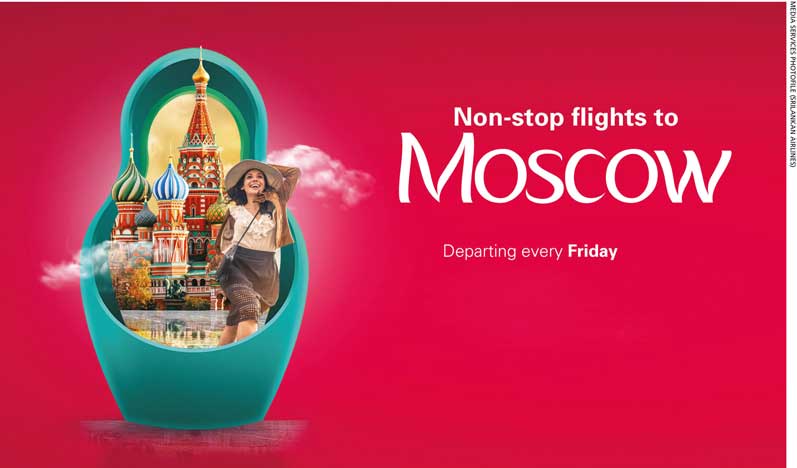 its market share, SriLankan Airlines was known as the leading airline that brought tourists to Sri Lanka before the onset of the pandemic. Its network strength in important regions complemented the country's leading tourism source markets such as China, India and the UK.
Throughout and in the post-pandemic era with the global vaccination drive presently underway, the airline anticipates a reawakening in air travel interest. The national carrier expects to greet onboard a new prototype of leisure travellers who seek more authentic experiences and are more conscious of personal safety, as well as sustainable and meaningful destination experiences.
The airline has returned to most destinations it operated to and from prior to the pandemic. When interest in travel grows, SriLankan Airlines looks to increase its frequency strength accordingly.
Moreover, it boasts a host of new connectivity additions, recently adding Nairobi and Moscow while Paris is now also on its route map.
With its home base Sri Lanka consciously and cautiously relaxing travel regulations to facilitate tourists, and other tourism generating markets such as the UK moving the island destination to a lower risk category, the airline anticipates a slow but steady recovery.
However, it believes that an airline or any brand needs to be resilient and understand that markets have rapidly evolved, and audiences are even more discerning and conscious. Purchases no longer happen out of mere fancy but with the wisdom that consumers have gained over two years.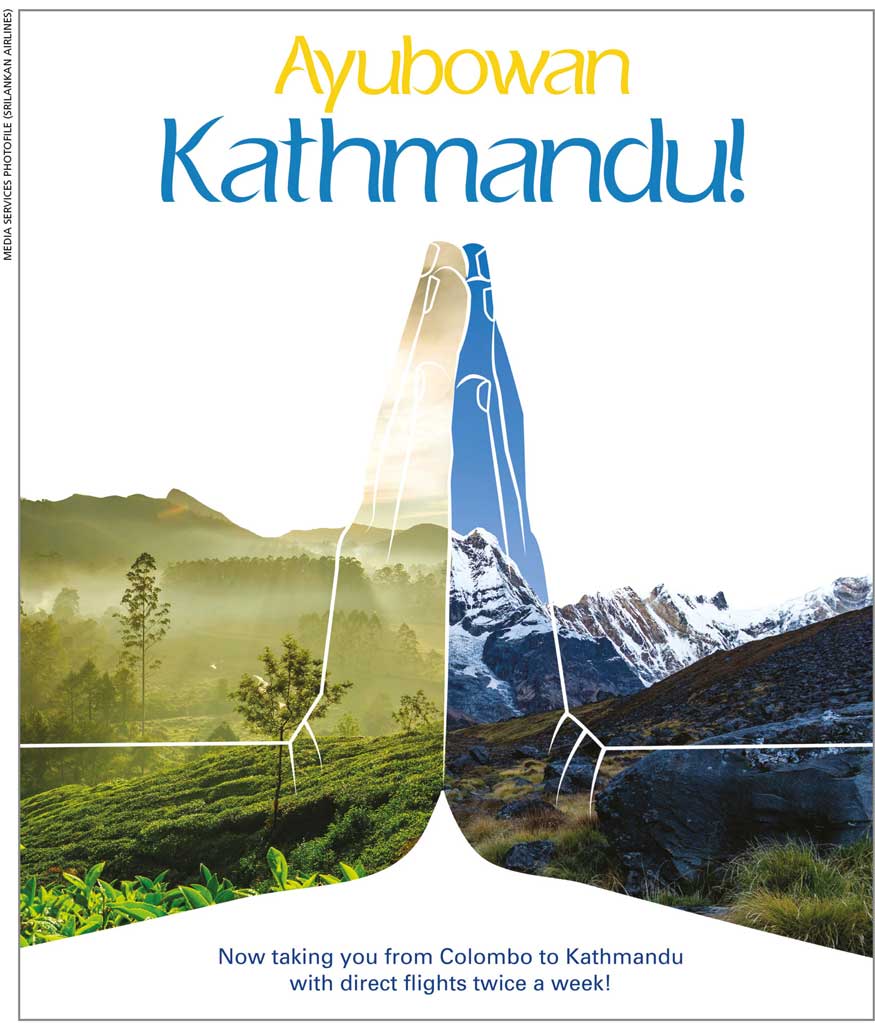 The downside is that the world is still in a period of transition. Some anticipate moving on while others are waiting to resume their old ways. Research data changes by the week and it is a challenge to keep pace with changes in customer sentiments. As a result, companies are making more guesstimates than estimates.
The positive is that every brand with lasting consumer appeal is built on solid fundamentals and has survived through dark times. Remaining relevant today is about advocating and portraying safety above beauty – be it physical wellbeing or data security, or even the part they can play in ensuring the safety and sustenance of their destinations.
SriLankan Airlines notes that organisations should live up to this at each touch point and in every aspect of their service – only then will consumers accept them as brands worth experiencing.
Building brand loyalty in the para and post-pandemic world depends on how well an airline reflects the assurance of safety and wellbeing across core communications, the customer promise and the brand experience.
During the first global lockdown in 2020 when international travel came to an abrupt halt, SriLankan Airlines strived to keep consumers' connections with the brand alive.
The '#SriLankanPromises' campaign – which won a PATA Gold Award recently – focussed on advocating safety, the importance of staying home, and keeping the brand's appeal alive through its service promise, Sri Lanka's destination experience and the anticipation of discovering destinations across the airline's network when the situation improves.
In this manner, the airline assumed the role of a companion when lockdowns were alien and interaction suddenly became a luxury. It undertook this when there was no way of extending warmth and hospitality through its award-winning service and nor could brand building initiatives be engaged in to promote Sri Lanka or SriLankan Airlines.
Going forward, most of its brand experience aspects will centre on safety, extending as far as resuming Sri Lankan Airlines' signature events such as cycling, marathons and surfing, which emit zero carbon, showcasing the brand's commitment to protecting the environment.
Another extension is revamping its onboard menus to feature more Sri Lankan cuisine, which has health benefits and healing properties.
The nature of air travel has undergone a remarkable change. From yesteryear's air travels' predominantly luxurious, indulgent and even exorbitant attributes, contemporary air travel has been transformed into an experience that is affordable and offers a wide range of choices in terms of travel class, menus, connectivity, entertainment and price.
Airlines that continue to invest in and embrace new tech – from the fleet and cabin features to e-resources – have claimed the inevitable position of industry leaders.
This being the global picture, SriLankan Airlines hasn't deviated from the inherent brand attributes it has upheld since its inception. While embracing technology, introducing modern cabin features and inducting state-of-the-art aircraft, the airline has preserved the inherent warmth and hospitality of Sri Lankans in its service.
As far as its messaging is concerned, the airline has come a long way from promoting golden sands and azure waters, boasting direct connectivity from key tourism generating markets. Moreover, its destination promotion aims to highlight Sri Lanka's special appeal to travellers in each key market.
For example, since SriLankan Airlines commenced services to Melbourne, its message has been inviting travellers to find their adventure in Sri Lanka as such is the interest of the Australian market.
It strives to remain relevant in the eyes of travellers by understanding their expectations and addressing them in a familiar dialect. The brand has matured, become more empathetic and adopted a modern persona to appeal to the contemporary traveller.
Brands don't grow spontaneously as this entails investment. Brand building does not bring in rapid and cons-
picuous ROIs like how a tactical marketing drive would. However, building and nurturing brands is vital for business recovery and future expansion.
A brand has to be constantly nurtured. When the business is doing well, it must embody such a stature; and when it isn't, the brand presence needs to be bold and aggressive.
SriLankan Airlines carries a strong legacy with its roots nurtured through millennia of traditions and customs. Given this, the airline is honoured to represent and create a brand persona based on a country like Sri Lanka, which still upholds the inherent values of giving and caring.
The airline explains that it portrays to customers an embodiment of what it truly is deep down – the advantage being that there has never been a need to overtrain or overact. What travellers see onboard is a snapshot of what they are likely to experience in Sri Lanka. The national carrier considers the opportunity to portray 'Sri Lankan-ness' to the extent that it does a privilege.
Meanwhile, it goes without saying that techno-
logy will continue to hold an important place and SriLankan Airlines even experienced this recently. While social media has assumed the role of a companion and even virtual marketplaces, its focus is more on tech that helps ensure customers' safety and wellbeing.
There is no replacement for IT investment – the latest technology is essential as the consumer is becoming increasingly tech savvy. Even research data is directing airlines towards travellers who prefer more control and flexibility over their travel itineraries, and easy access to relevant re-
gulatory and safety information.
In a recent collaboration with the International Air Transport Association (IATA), SriLankan Airlines is trialling the IATA Travel Pass on a range of selected routes. This mobile app helps travellers store and manage their verified certifications for COVID-19 tests or vaccines, and is more secure and efficient than existing paper processes used to manage health requirements.
The airline looks to continue embracing such new technology to make passenger journeys more secure and hassle free.
Any adverse publicity that the airline has attracted over the years has not been due to service lapses or inherent factors of its own. More often than not, SriLankan Airlines has been a topic on public platforms and there has been coverage on the Commissions of Inquiry, affecting its brand value.
Despite this, SriLankan Airlines maintains that it holds a place of pride and esteem among the country's citizens. Given this emotional connection and sense of ownership, it has become the airline's responsibility to ensure that it remains true to its service ethos.
The airline acknowledges that as an entity, there is little it can do to manage factors beyond its control. However, this does not deter it from undertaking consistent and sustainable brand building initiatives as it carries a legacy of 21.9 million people and credits their undaunted spirits for keeping it flying through every adversity.
On another note, the pandemic brought international air travel to an indefinite standstill. With countries opening borders and relaxing restrictions at their own pace, all commercial airlines are on an equal footing irrespective of the size of their fleets, number of trophies and the strength of their pre-pandemic networks.
When they return, airlines with more money to invest in brand building will inevitably lead the race.
However, SriLankan Airlines' focus is beginning from where it stopped, which applies to its established markets such as India, the Maldives, the Middle East and the UK. Moreover, once China and Australia open up, it will adopt a similar approach.
Even during the pandemic, the airline inducted a few new destinations such as mainland Africa with services to Nairobi. SriLankan Airlines also returned to Moscow after six years and considers this a new market – an approach it followed when it returned to Paris at the end of October as well.
It plans to fly to Kathmandu for the first time and with Nepal being a landlocked country, SriLankan Airlines sees tourism potential as it offers the beaches that the people of Nepal dream of. Although the numbers may be negligible, strengthening its global presence can pave the way for the emergence of new feeder markets from the rest of the network and generate more revenue.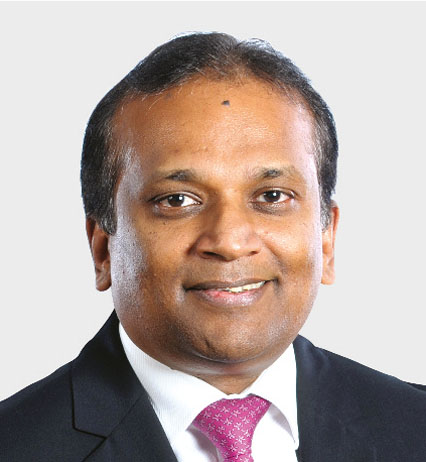 To sum up, the airline's strategy will be embracing and advocating safety as a brand attribute. The extension of its brand promise will prominently feature safety and wellbeing, and all measures including collaborations with institutions such as IATA, and placing more control and flexi-
bility in travellers' hands in an endeavour to realise the vision of becoming the most customer centric airline in Asia.
This will extend to approaching target markets with the message of the most appealing feature of destination Sri Lanka that they seek.
Ashok Pathirage
Chairman
www.srilankan.com