SPEEDMARK TRANSPORTATION LANKA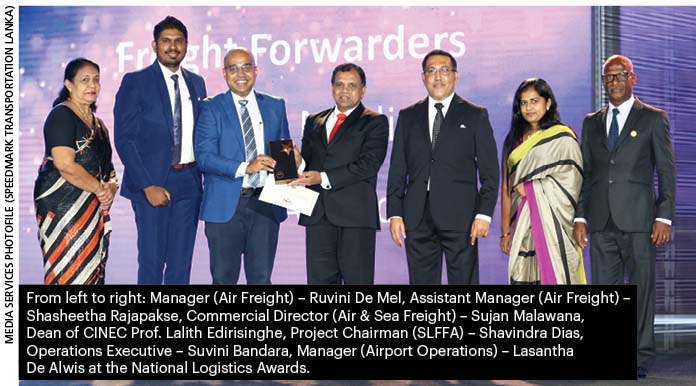 Q: What does it mean for your organisation to be recognised by the Sri Lanka Logistics and Freight Forwarders Association (SLFFA) at the National Logistics Awards 2022?
A: It is indeed a prestige to be recognised at this inaugural event since SLFFA has 143 registered freight forwarders as members. This achievement is something for the history books.
The pandemic has been a challenging period for the logistics industry and the Russia-Ukraine conflict has exacerbated the situation. However, we have managed to manoeuvre through these hurdles by altering business patterns and adapting to market changes.
Being lean and strategic has become more critical while leveraging consolidated volumes. This improves buying power with service providers and has helped achieve positive financial results.
Q: How do you rate Sri Lanka's potential to become a logistics hub for the region?
A: Over two-thirds of global oil shipments and one-third of bulk cargo are transported across the Indian Ocean. Sri Lanka's strategic geo-positioning between the leading hubs of Dubai and Singapore, makes it the main transhipment port for India, Pakistan and Bangladesh. As a result, Sri Lanka is one of the key ports in the Indian Subcontinent (ISC).
Q: Could you cite examples of how digital transformation drives the local logistics sphere?
A: The digitalisation of the logistics and freight forwarding industry has been an ongoing process but it got the necessary push during the lockdown periods that occurred during the initial stages of the pandemic since everything had to be done electronically.
One example is the continuing development of the National Single Window (NSW) portal to enable the trading community of exporters and importers in Sri Lanka to access several regulatory agencies
Q: Have adequate measures been taken to simplify the processes relating to import and export activity?
A: Yes, many of the documentation processes required by regulatory bodies have been simplified. The new but fully integrated module developed by Sri Lanka Customs for the Automated System for Customs Data (ASYCUDA) is a prime example.
Nevertheless, Sri Lanka needs to fast track the 'Customs Green Channel' and 'Known Shipper Status' to increase speed to market.
Q: What is your view of the currently available human resources for this sector based on skills and qualifications,?
A: SLFFA has its own vocational training facility called the Academy of International Trade and Transport (AITT). Many individuals seek these qualifications since they are accredited by FIATA and UNESCAP.
Q: What are the latest trends or innovations in the logistics industry? 
A: As a result of the pandemic, many logistics organisations have begun using predictive analytics to predict unforeseen factors. Predictive analytics are used to provide greater visibility of shipping trends and stocks as well.
Q: What strategies do you employ to stay ahead of the competition?
A: Speedmark Sri Lanka is working with customers to increase dual sourcing origins to cope with unexpected disruptions and improve safety stock levels to maintain a higher level of inventory for both manufacturing processes and finished goods.
Q: What are the organisation's future plans?
A: Speedmark Sri Lanka is moving towards more solutions-based forwarding through Multi-Country Consolidation (MCC), sea/air dual mode transport and backward integration in terms of onsite 3PL and 4PL solutions.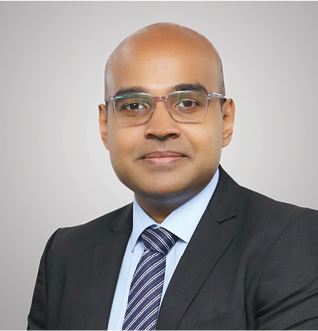 Telephone 2686354  |  Email speedmark@smtcmb.com  |  Website www.speedmark.com