SOUTH HAS TOURISM POTENTIAL: PM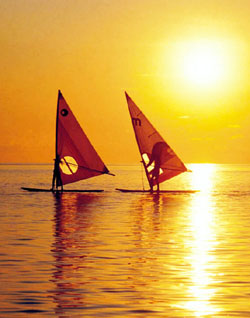 Addressing a ceremony in Akuressa, Prime Minister Ranil Wickremesinghe recently stated that the Southern Province has immense potential for tourism given its strategic location between the Bandaranaike International Airport and Mattala Rajapaksa International Airport.
The PM added that the government would initiate a major project aimed at developing the south. Under this project, the state is set to allocate 2,000 acres from Benthara to Pitabaddara to establish tourism zones with the first such tourism zone to be established near Dedduwa by the end of this year. The government is expected to establish another economic zone in Weligama.
Furthermore, the Prime Minister noted that the government would commence programmes to develop the economy and provide better incomes for future generations