SOUND BUSINESSMAN
Naro Udeshi
Siedles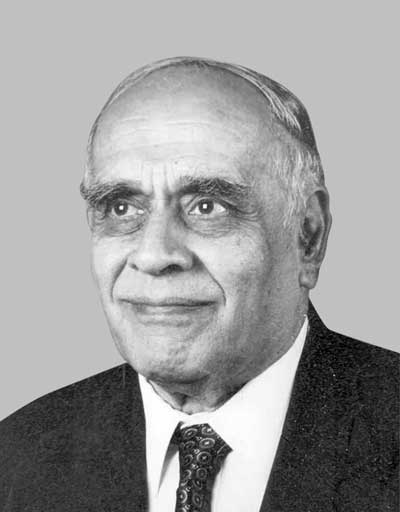 Narottam ('Naro') Meghi Udeshi is described by a friend as a warm-hearted and gentle human being of rare calibre, which was evidenced by the readiness with which he made his services available to institutions dealing with humanitarian and social welfare work.
Udeshi is remembered fondly for being a 'livewire' of a number of nongovernmental organisations engaged in pursuing goals such as good governance, nonviolence, disaster relief, housing, and assisting the physically disabled and pensioners.
In his professional career, the genial, quiet man who 'talked less and worked more' was the chairman of the reputed Siedles group of companies.
Growing up, Udeshi had set his sights on studying accountancy but felt duty bound to abandon the idea and join his father who was by then the major partner in the import-export concern Siedles, which had been set up by two German brothers in 1925. In 1945, the Udeshi family acquired the Germans' interests.
The world had shaken off the dust of World War II and business had begun to pick up when Udeshi's father passed away in 1954, and the responsibility of managing the enterprise fell on the shoulders of the 28-year-old and his older brother.
The brothers grew the business by importing reputed brands of radios and public address systems. In the mid-1960s, Siedles obtained approval from the Ministry of Industries to assemble radio sets. Their medium wave radio Vahini, which they backed with quality after-sales service, soon displaced imported brands in the market.
To his delight, Udeshi encountered a Vahini halfway up the climb to Adam's Peak, being carefully carried and providing entertainment to pilgrims. The radio was a popular choice with rural folk and a tea kiosk or paddy field was incomplete without one.
An undoubted highpoint in Udeshi's commercial existence was the eve of the 1970 general elections when the company assembled a record number of 1,000 radio sets and sold the thousandth set in the afternoon of the day of the polls.
These were days that pre-dated the arrival of television in the island, and a radio was the lifeline for news and entertainment.
Today, Siedles is helmed by his sons who took over when their father passed away… just as their father had from his father, together with his brother. Family values live on as he would have wished them to.
Naro Udeshi: he made life resonate with radio waves and kindness.