SOCIAL MEDIA ROI
MEASURING THE EFFECT
Gloria Spittel checks the limits of social media in the digital age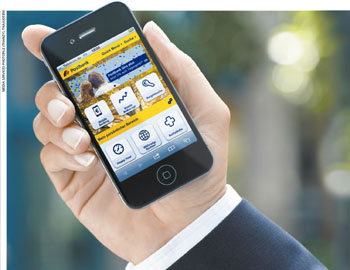 Social media! Has it become an annoying buzzword at which to swat? No? Then maybe it's not practised extensively at your workplace. And should the practise of social media be directly linked to annoyance?
Yes, if it is practised improperly and for the sake of establishing a 'presence' on a social medium platform.
Regardless of the business and its size, and extending to organisations and government institutions, a social media presence on popular platforms is considered a necessity. While a social media presence has the potential to reach and inform large swathes of people in a single status update or tweet, it also has its limitations.
The first of these limitations is measuring the effect and outcome of social media posts. Of course, for government organisations, non-profits and in cases where the strategic use of social media is merely another medium to inform the public, the metrics hardly matter. But for organisations that invest time and money to create and maintain a social media presence to boost sales, measuring the return on investment (ROI) can be a tedious task mired in definitional chaos.
To begin with, there is no standard definition of social media ROI. And to compound this issue, no one metric can be applied across all platforms. For example, while the number of views on a video can be counted on YouTube or Facebook page, the former also provides the number of dislikes while the latter doesn't.
Social media ROI depends on the goals specified by a business. But any definition or attempt to measure ROI should consider the time, money and resources invested in maintaining a social media presence. Social media goals can range from purchases to email sign-ups, trials, downloads of information packs or white papers and inquiries. Each of these goals can be measured by establishing metrics for measurement, and employing available tools such as Google Analytics and social media management software.
But if these goals remain mere thoughts on paper without commensurate action plans, all that would be accomplished is an exercise in operational inefficiency.
A particularly effective strategy to accomplish social media goals involves the creation of relevant campaigns. This means that the content for each platform could be vastly or minimally different with significant real-world impacts like key 'secret' words on different social media platforms that need to be provided at POS terminals.
While this is a basic form of measuring social media effectiveness, it would be a starting point. But the key here is having trained professionals for designing, running and measuring the campaigns.
The second limitation is content. It cannot be seen to be promotional, self-congratulatory or advertorial. It needs to be clear, concise, informative and engaging! That's a tall order for a short post, which is fundamentally important on social media platforms. To draft content that can and will be read and responded to (if that is a goal) is a skill in which companies must invest through appropriate training programmes or by hiring experienced personnel.
There are risks associated with boring content that range from eroding existing brand value to attracting negative and harsh reactions. Organisations should acknowledge that social media platforms are built for interaction and two-way communication, and inculcate these into the design of their sites.
Social media also offers cause for hiring people who are familiar with the law of a locality to manage disgruntled customers. Or competitor tropes may raise public questions and issues with a product or service. Responding to these crises may require a legal representative.
A third limitation is demographics. Not all products or services can be promoted on social media, depending on the target audience. Of course, one could argue that while the target audience may not be on social media or particularly experienced with the platform, those with spending power will be introduced to the product or service – for example, kids' products and services for parents.
But where there are technological obstacles like data caps and expensive data packages, limited knowledge and access to the platforms, establishing and maintaining a social media presence may be costly and ineffective in the long run – because of the small base of those who use the platforms.
At this juncture, a cost-benefit analysis and returning to the social media goals of the organisation are important – there will not be an increase in interested people through social media if the primary target audience is not on it in the first place.
Finally, the limits of social media in business – other than issues with ROI, increasing corporate bottom lines and employing the right people to administer the platforms – are confined by the sheer number of organisations on social media sites. Coupled with fan and even hate pages or groups, they reduce the reach of well-thought-out messages.
But this is not to deter an organisation from maintaining a social media site, which remains a necessary tool in the arsenal of business today.