SO SRI LANKA
TERMINUS TOWNSHIP
Tranquil township of Badulla
Ruwandi Perera is on retreat at the end of the railway line
Once an isolated village shut away from the world due to its hilly surrounds and the encircling Badulu Oya, and then popularised by the British as the last station on the country's main railway line, Badulla is one of Sri Lanka's most beautiful places to explore.
Set amidst lush tea plantations, the town sits bordered by the Namunukula mountain range and is home to lush plateaus, beautiful peaks, gushing waterfalls and several ancient buildings, which seem to have been frozen in time since Sri Lanka's colonial days.
Often overshadowed by the more touristy retreat of Ella, this peaceful town is in the spotlight mostly due to the popularity of the Ella Odyssey special train service, which operates from Colombo to Badulla.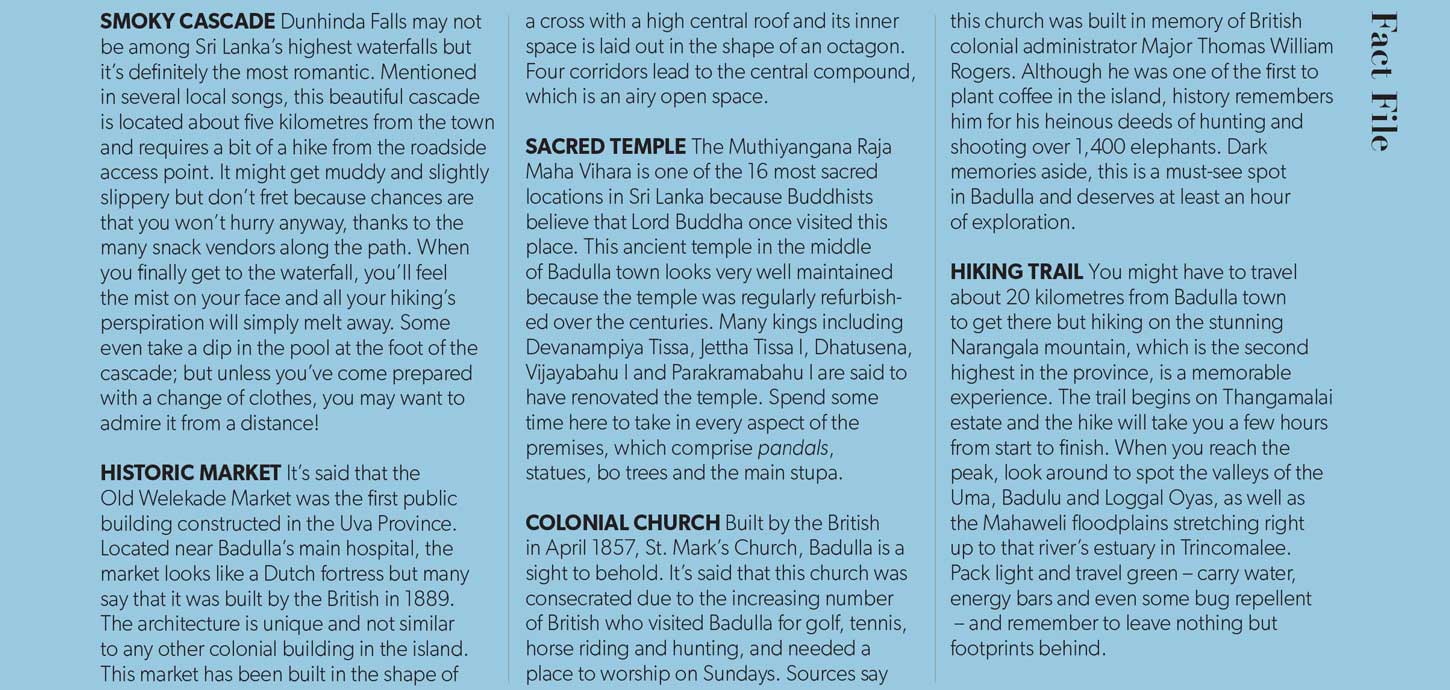 Renowned for its tea and scenic views, Badulla is definitely worth a visit especially now, given that its generally refreshing climate has cooled down further. If you're planning to take the train, don't worry about finding transport in Badulla because there are lots of three wheelers and cycles.
Pace your stay without trying to cover all of Badulla's hotspots in one go. The weather is blissfully energising and the panoramic views are simply out of this world. So take it slow, and do stop and smell the tea bushes!
This slideshow requires JavaScript.