SO SRI LANKA
PILGRIM TOWNSHIP
Holy sojourn in Kataragama
Ruwandi Perera takes time to be mindful in the town of the deities
You may have missed the Kataragama Esala Festival with its rituals and throngs of devotees. But in a way, visiting the peaceful town of Kataragama off-season might be exactly the serene holiday you need to reignite your soul.
Kataragama is Sri Lanka's quintessentially religious place. Venerated by Buddhists, Hindus, some Muslims and the indigenous Vedda people, it attracts devotees by the thousands during its main festival in August. Some pilgrims travel all the way from Jaffna – on foot!
The eponymous town is built around the Kataragama temple, which is dedicated to Lord Skanda Kumara or Murugan, who's referred to by many as 'Kataragama Deviyo.' This area has social, historic, legendary and even mythical value as its records hark back to the Mahāvaṃsa.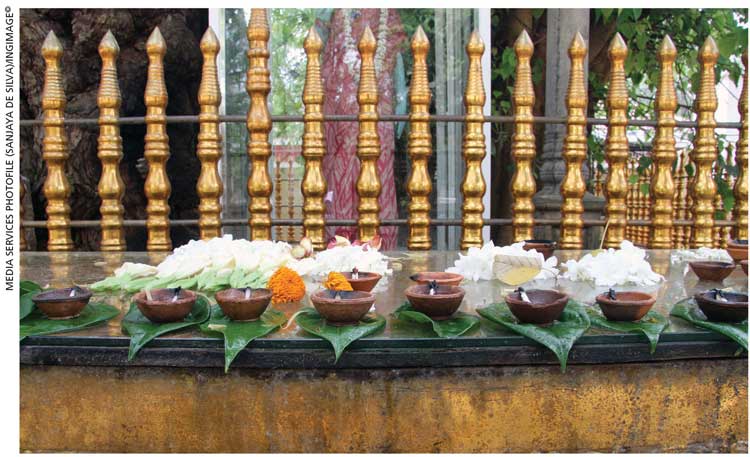 It's said that Kataragama provided a refuge for foreign kings fleeing those who invaded their lands. And Buddhists claim it is one of the locations that Lord Buddha visited when he graced the island with his presence. The Veddas believe that Kataragama is the home of this island's guardian deity.
Even though it can be sweltering in Kataragama, you'll need to pack wisely because you aren't allowed to wear skimpy clothing during your visit. So take modest attire with you to wear at the temple premises, and avoid being frowned upon by the local aunties and uncles!
It doesn't take long to reach Katara­gama from Galle – or even Colombo – when you opt for the E02 (Southern Expressway). And while it can simply be a pitstop or an excursion, it's best to spend a night there if you really want to immerse yourself in the holy experience that the town offers.