SMART COLOMBO INITIATIVE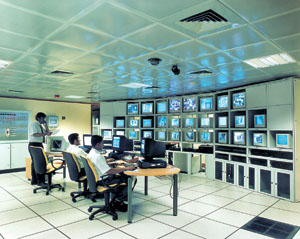 The need for better Public Safety (PS) and National Security (NS) is growing amid higher crime rates in Colombo. This was revealed by Arthur Thomas Ball, Managing Director for Microsoft's PS and NS business in Asia, who stated that Sri Lanka is in need of new technology to counter relevant threats. He also expressed Microsoft's intention to play a role in establishing safety and security through digital technology in Sri Lanka.
By deploying digital technologies to mine and use data to acquire intelligence and drive decision-making, Microsoft systems claim to be able to manage security with technology. According to Ball, the company's systems have also been successful in transforming crisis and disaster management.
The software giant has already met with a few key local ministries, and is reportedly working towards building a road map to digitise state agencies and ministries.