SLT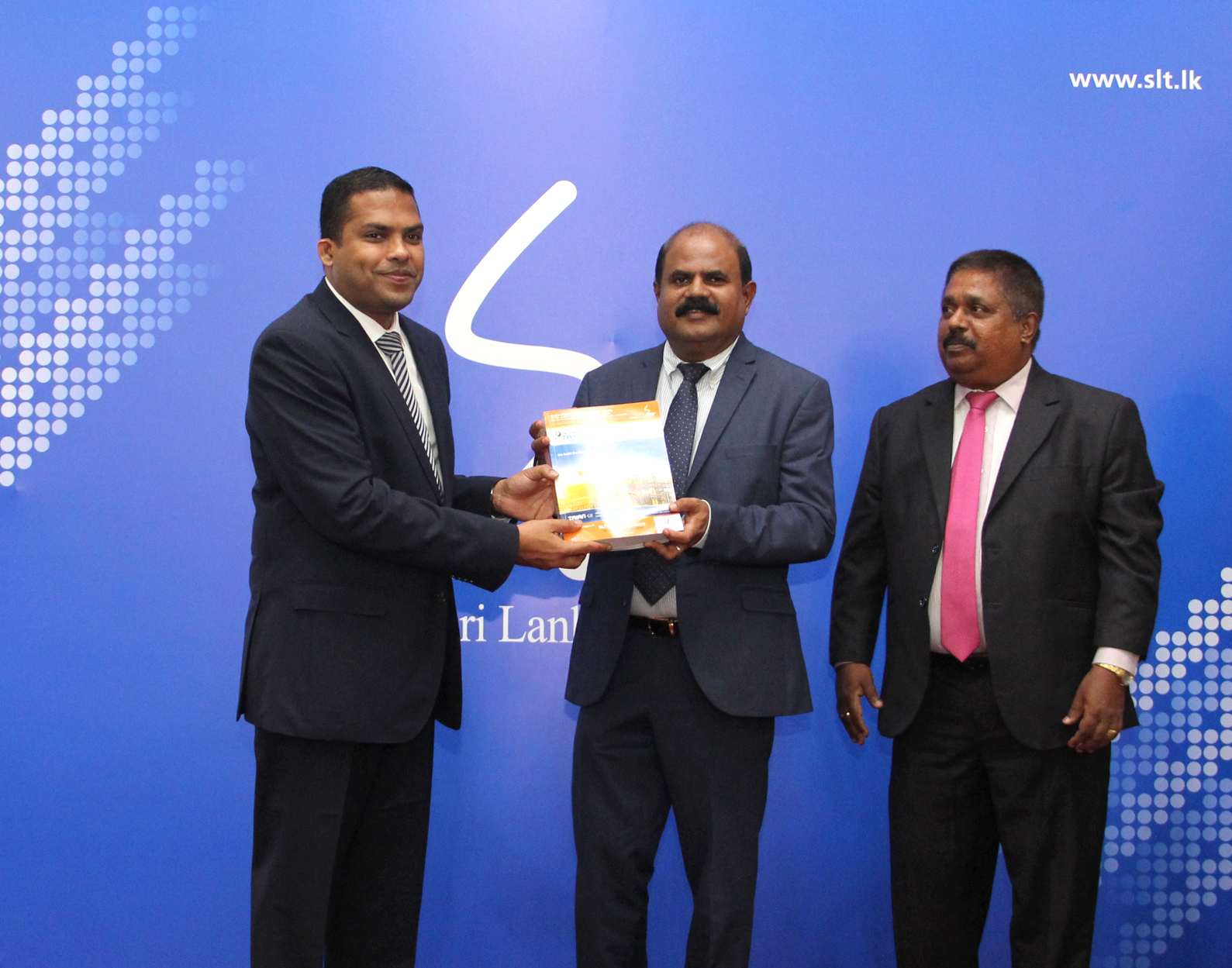 The first print copy of the SLT Rainbow Pages National Business Directory (Western Province) published for the year 2018/19, was presented to Hon. Harin Fernando, Minister of Telecommunication, Digital Infrastructure and Foreign Employment by Mr. Kumarasinghe Sirisena Chairman – Sri Lanka Telecom and Mr. Malraj Balapitiya Chief Executive Officer – SLT Rainbow Pages, recently at the ministry.
SLT Rainbow Pages Telephone Directory holds the unique position as Sri Lanka's only national business directory which contains contact information of all government institutions, religious places as well as products/services supplier listings and advertisements under 1300 classifications.
Apart from the print directory, the general public can access the directory information via a range of cutting-edge digital directory products such as rainbowpages.lk web portal, Mobile App, Directory CD as well as the 24-hr Call Centre service, which have been introduced to address the evolving needs of people and organizations.
Also, the government has recommended to all government institutions to call quotations from the suppliers registered in the SLT Rainbow Pages National Business directory which is published annually by Sri Lanka Telecom, when procuring goods and services.
Over 6000 business organizations have trusted on SLT Rainbow Pages to promote their products and services and free distribution of this comprehensive directory to all government institutions located island-wide, all business organizations in the western province has already commenced. Also, all SLT residential customers can collect their free copy of the 2018/19 directory from any SLT Teleshop or Regional Office by June 2018.