SLT
SLT PEO TV Felicitates Dr. Lester James Peiris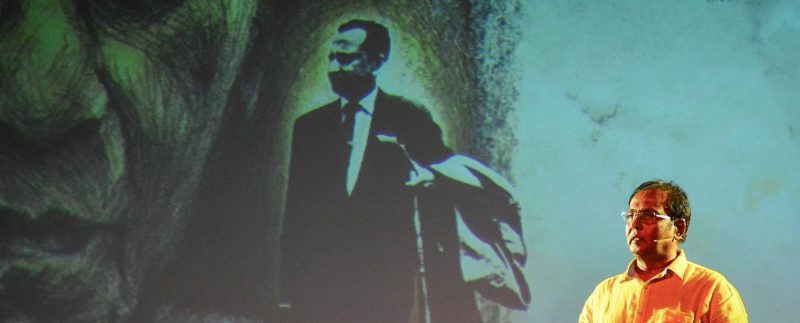 A special felicitation ceremony was organized by Sri Lanka Telecom PEO TV to pay honor to Dr. Lester James Peiris, recently at Sri Lanka Film Corporation's Tharangani Hall recently on a grand scale.
The 99-year old renowned filmmaker joined the event via live television from his residence. Ms. Sumithra Peiris said that Dr. Peiris was very pleased to see the future generation of the Sinhala cinema as well as his movie fans paying tribute to him. Following the ceremony SLT PEO TV team visited Dr. Peiris at his home to pay their respect and tribute.
The discussion was aimed at transmitting the knowledge about the significance of the Sinhala cinema to the future generation and Mr. Ajith Galappaththi shared his views about the cinematic revolution that took place in 1950s.  Speaking at the event Dr. Somarathna Dissanayake said even though Dr. Peiris belongs to the English-speaking elite class in Sri Lanka, he never missed an opportunity to enjoy the rural life in the county.  Mr. Deepthi Kumara Gunarathna explained how Dr. Peiris got along with the radical changes in post-world war era.
SLT PEO TV, a pioneer in changing the direction of the Sri Lankan television culture was instrumental from the very beginning to appreciate the contribution made by Dr. Peiris towards the upliftment of the Sinhala cinema. The Chief Executive Officer of SLT PEO TV / Chief Marketing Officer of Sri Lanka Telecom Group Mr. Ajantha Seneviratne said that it was an honor to felicitate and pay tribute to the legendary filmmaker.
This event was telecasted live via SLT PEO TV's  Channel 365, Event TV (CH 20) and Facebook.