SLIC
Sri Lanka Insurance expands customer convenience with a service counter at People's Bank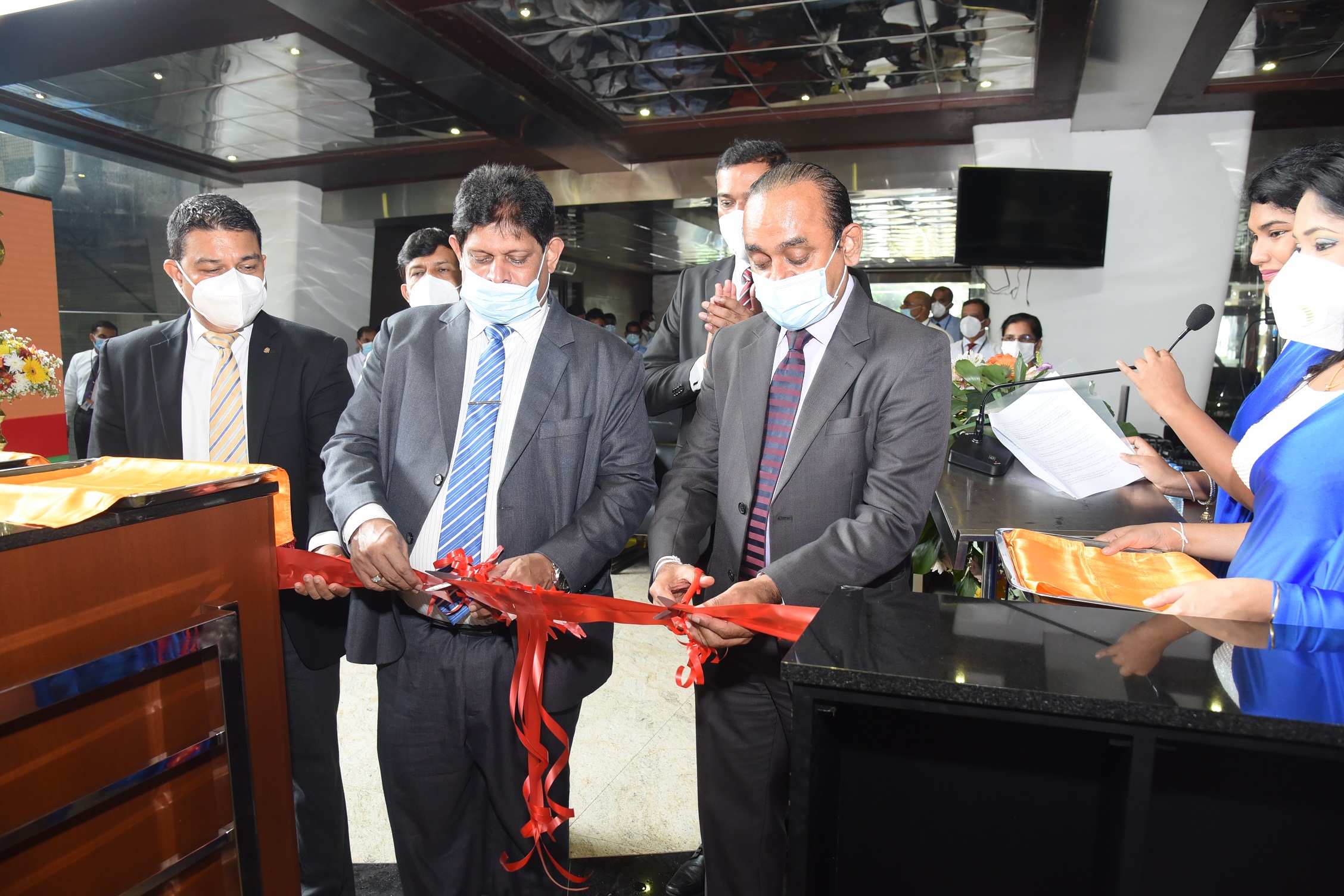 Colombo 28th October 2020:  Strengthening the relationship between two state giants, Sri Lanka Insurance in collaboration with People's Bank unveiled a SLIC Service Counter at the People's Bank premises to enhance the accessibility of their services and to deliver customer convenience to the public. With the opening of the SLIC Service Counter, People's Bank customers and staff members have the opportunity to experience an array of insurance solutions provided by Sri Lanka Insurance.  The SLIC Service Counter facilitates the purchase of insurance policies, obtaining information on insurance plans, making premium payments, expediting medical insurance claims at the time of patient discharge and many other services.
Parallel to the opening of SLIC counter, People's Bank opens a branch at Sri Lanka Insurance Head Office premises providing utmost convenience to SLIC customers and staff members to fulfill their banking needs.
The SLIC Service Counter and the People's Bank branch was declared open on 28th of October 2020 with the presence of the Chairman of Sri Lanka Insurance, Mr. Jagath Wellawatta, Chief Executive Officer Mr. Chandana L. Aluthgama, Chairman of People's Bank Mr.Sujeewa Rajapaksha, Chief Executive Officer Mr.Ranjith Kodithuwakku and senior management of both organisations.
Established in 1962, Sri Lanka Insurance Corporation is the largest government-owned insurance company in Sri Lanka, with a managed asset base of over Rs.211 billion and a Life fund of Rs. 116 billion, the largest in the local insurance industry. The company is also the first and the only local insurer to secure Fitch Ratings AAA (lka) rating for its long-term financial stability and sustainability and also Sri Lanka Insurance ranked as the 'Most Valuable General Insurance Brand', 'Most Loved Insurance Brand' and the 3rd Most Loved Consumer Brand in the country by Brand Finance. The company is on the mission of being a customer focused company which constantly innovates in providing insurance services to customers and is now serves customers through an extensive network of 158 branches.