SIYAPATHA FINANCE
Siyapatha Finance appoints Mr. Ananda Seneviratne as its new Managing Director
Experienced Businessman and Accountant, Mr. Ananda Seneviratne recently took on the role as the new Managing Director of Siyapatha Finance PLC.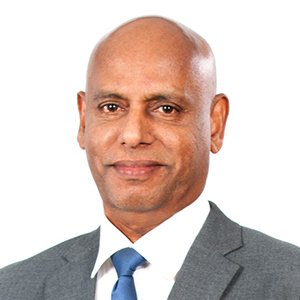 Boasting over 36 years' worth of experience in the local and international industries, Mr. Seneviratne is a graduate in Business Administration from the University of Sri Jayawardenapura and the holder of a Masters Degree in Business Administration (MBA) from the University of Colombo. He is also a Fellow Member of the Institute of Chartered Accountants of Sri Lanka as well as an active member of the institute's various committees.
In 2016 Mr. Seneviratne was elected as the Chairman of Leasing Association of Sri Lanka, a position he held until 2018. Concurrently, he was also a Board Member of Credit Information Bureau of Sri Lanka (CRIB) and David Pieris Global Ventures (Pvt) Ltd.
Following the successful completion of his articles at Sachithananda Shockman & Pasupati, he joined Lanka Porcelain (Pvt) Ltd in 1983 and served the company for two years as the Financial Accountant and as the Accountant for Stores & Supplies. He later joined Richard Pieris & Company as the Head of the Internal Audit Department from 1985 to 1991.
In 1991 Mr. Seneviratne began work at Nestle Lanka Limited. Beginning as the Head of Internal Audit, over the next 17 years he made his way up the company's hierarchy. In 1999, he was transferred to Nestle Middle East to function as the Business Excellence Manager and was assigned the task of introducing common business practices in the Lower Gulf Countries, Saudi Arabia, Syria, Jordan and Palestine. After completing his assignment at Nestle Middle East, Mr. Seneviratne returned to Sri Lanka in the year 2002 and took up the position of Head of Procurement.
2008 saw Mr. Seneviratne join Loadstar (Pvt) Ltd and serve as the Director/General Manager of Procurement for 1 year, before moving on to the position of Director – Operations at Assetline Leasing Company Ltd, which is the largest subsidiary of the David Pieris Group of Companies. Subsequently he was promoted to the rank of Chief Executive Officer in 2015.
During his tenure, Mr. Seneviratne transformed Assetline Leasing into one of the best performing and most profitable companies in the Non-Banking Finance industry by expanding and diversifying its operations in both the automotive and non-automotive sectors.
Given his vast trove of accomplishments over his 36 years of service, Mr. Seneviratne is the ideal leader for the task of taking Siyapatha Finance – one of Sri Lanka's leading financial organizations – to the pinnacle of success.