SINGER
Singer and AB Mauri join hands to enhance standard of home bakers' master classes
AB Mauri gets equipped with Europe's No 1 Beko & Kenwood for baking sessions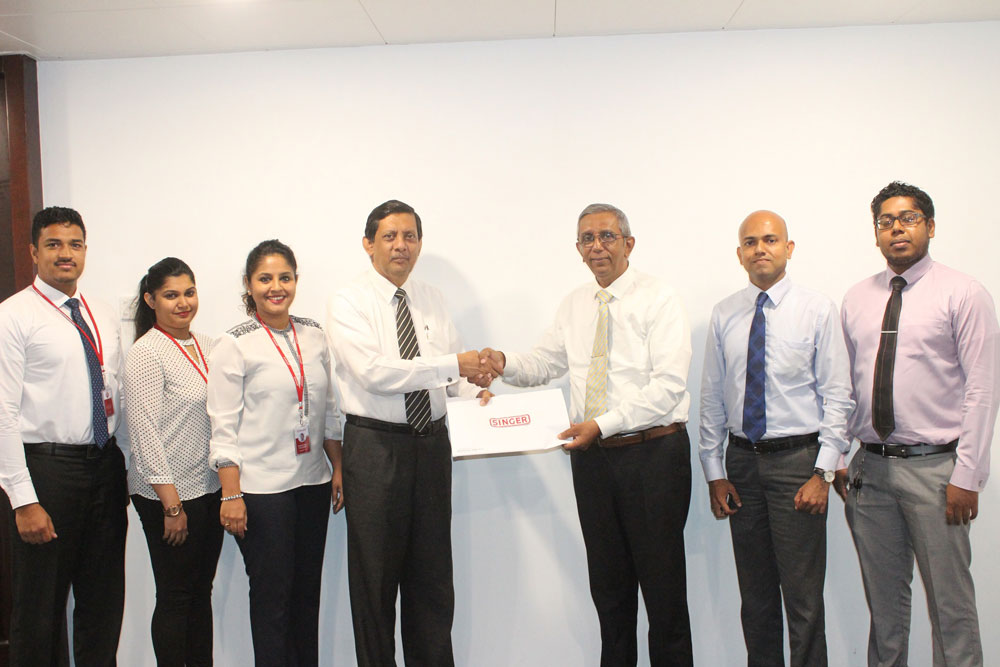 19th September 2019, Colombo: Singer (Sri Lanka) PLC, the country's premier consumer durable retailer, has partnered with AB Mauri Lanka, an industry leader in baking ingredients, to provide home bakers with the opportunity to get hands-on experience baking with Singer's world-class range of Beko, Kenwood appliances. With a presence of over 30 years in Sri Lanka AB Mauri supports bakers, commercial and home, to enhance their skills. The company operates the AB Mauri Bakery Training Centre in Mount Lavinia, an NVQ Level 03 and City & Guilds accredited fully-equipped bakery training facility where industry-leading chefs conduct baking programs for both beginners and experienced bakers.
Singer Sri Lanka provided a collection of the latest Beko, Kenwood appliances, including freestanding ovens and kitchen machines to the AB Mauri Bakery Training Centre where they will be utilised during training sessions conducted for home bakers. During the training sessions, these home bakers will receive hands-on practical training on how best to use these modern kitchen appliances, together with the proper application of AB Mauri bakery pre mixed ingredients, to produce baking goods of the highest quality.
Sharing his thoughts on the partnership, Kumar Samarasinghe – Marketing Director of Singer Sri Lanka stated, "Singer the No.1 retailer in Sri Lanka offers the widest range of modern kitchen appliances. We are proud to partner with a global company such as AB Mauri and work together to offer the latest in kitchen appliances for their bakery training facility. At Singer, we believe in encouraging the younger generation to become entrepreneurs and home baking is a growing trend in the country for those who want to follow such an entrepreneurial journey. By using the latest kitchen equipment from Singer, these home bakers can produce high quality healthy food items with minimum hassle."
Surajdeen Seiyad, Director / General Manager of AB Mauri Lanka (Pvt) Ltd stated, "We are pleased to join hands with Singer in their quest to bring modern baking equipment to those looking to enhance their baking skills. We see good synergies in forging a strong relationship with Singer."
As Sri Lanka's leading consumer durables retailer, Singer has built a reputation for the distribution of a wide range of local and globally renowned brands through one of the most comprehensive branch and distribution networks in the country. The company reaches out to its expanding consumer base through a wide network of showrooms spread island-wide and an equally established after sales service network.