SINGER
ayubo.life Partners with Singer Fitness for Inter Company Weight Loss Challenge as Fitness Partner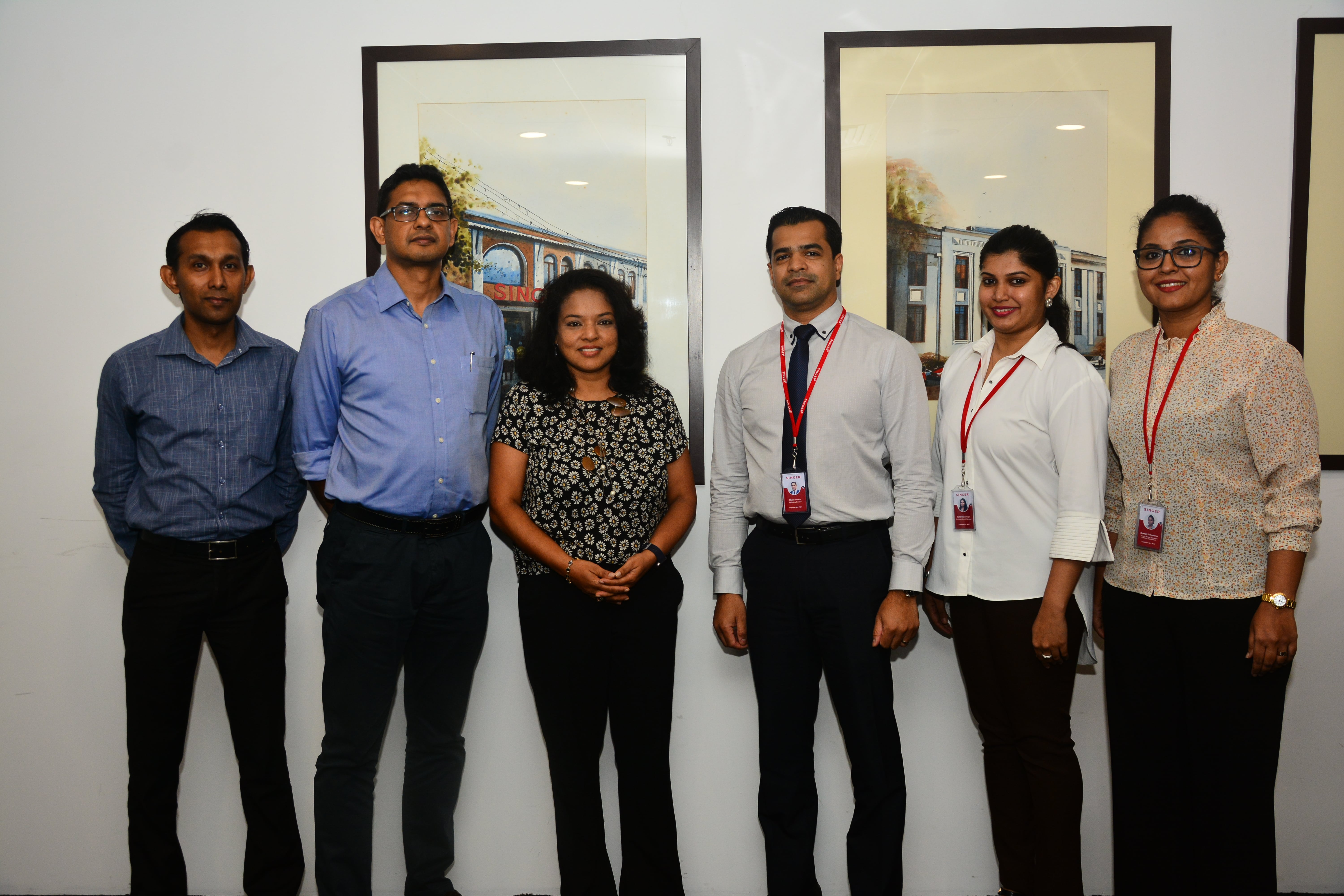 Premier smartphone health and wellness mobile app ayubo.life continued its commitment to health and fitness by welcoming the country's pioneer in general home appliances and electronics Singer (Sri Lanka) PLC, as a partner for its Inter Company Weight Loss Challenge.
"We are delighted with Singer Fitness decision to partner us primarily because it displays their belief in our visionary app and its implications. This shared and resonated vision by our prospective partners encourages us in our efforts to create healthier lifestyles across the nation," said Dr. Chamila Ariyananda Director/COO of ayubo.life.
The Inter Company Weight Loss Challenge will see participants lose 5KG in 5 Weeks Starting from 14th February to 19th March. The 5Kg in 5 Weeks weight loss program includes a daily meal plan for 5 weeks with 3 options for each main meal, a simple fitness plan for the duration of the challenge together with video instructions, weekly shopping lists and 5 free videos with assigned dieticians and fitness instructors who will aid users through the weeks. The diet program will also come with additional tips to stay healthy including special recipes and cookery demos. This program is customized to the needs of each user by an experienced team of dieticians and fitness instructors at ayubo.life.
Winning Team of the challenge will claim a prize money of Rs.50,000/- as well as other rewards. Also, second place prize money is Rs.30,000/- and third place prize money is Rs.20,000/-. Further every participant will get a special discount voucher from Singer Fitness to redeem a fitness equipment of their choice.
"We are happy to partner with ayubo.life on this programme. At Singer, we believe in the importance of health and fitness which led us to introducing a range of high quality fitness equipment that is affordable. By partnering with ayobo.life we are able to further contribute towards a healthier living," said Mr. Shanil Perera Marketing Director for Singer Sri Lanka PLC.
Singer (Sri Lanka) PLC. is a large, diversified company with unmatched presence throughout
Sri Lanka. Singer's product portfolio has diversified to encompass a highly successful multi-brand strategy combining products of top world marques with the company's own products across a range of household, industrial and financial categories.
 ayubo.life is Sri Lanka's leading lifestyle, health and fitness app, providing a comprehensive platform for everyone pursuing a healthy lifestyle. The app connects to multiple healthcare services, stores family medical records, facilitates on-demand consultations with doctors on video, keeps a record of workouts and partners with experts in the wellness industry to provide online wellness solutions. The app is owned and operated by Digital Healthcare Solutions (Pvt) Ltd., a company funded and supported by Hemas Holdings PLC.