HUMAN RESOURCES

Dilrukshi Kurukulasuriya
SHRINKING POOL OF TALENT   
HR professionals could be creative to retain key resources and add value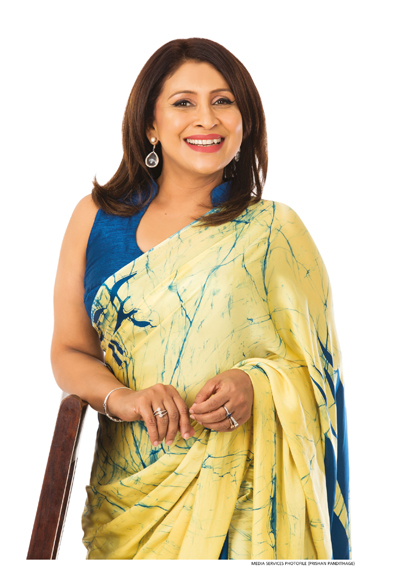 The human resources (HR) profession today
It has changed dramatically with the evolution of technology, workforce behaviour and the economy.
Its connection with leadership
Human resources management (HRM) is the key role of a leader. 
How the profession has evolved
The role of an HR professional cannot be managed with a manual today. 
Key role of the HR function in organisations
Attracting, developing, engaging and retaining talent are still the main functions – strong policies are needed and HR must carry them out creatively to add value. 
This is because
Certain things we learned in the past have very little value in today's world. 
Three barriers to HR growth in Sri Lanka
A lack of adequate human resources in planning and forecasting as a country, brain drain and an inability to offer a competitive quality of life. 
The future of the local HR profession
It will be the most sought after profession in organisations as it's evolving from playing a supportive role into a consultancy function. 
And the near future will see
Human resources will become the one stop shop for all organisational problem solving. 
Three strengths of local human resources
High literacy, agility and a wide range of skills. 
How the HR profession can help local industries
The single most important activity that an HRM professional can engage in is building relevant competencies and trying to retain valuable resources. 
Another important aspect
Strategic HRM focusses on creating a competitive edge through organisational employee bases to achieve strategic organisational goals. 
Perception of HR in the past compared to today
Strategic HRM was believed to be the aligning of all human resources functions with organisational strategy – HR was considered a partner. 
The HR function today
Human resources as a function has become a leader by providing guidance in creating organisational strategy. 
Local talent market in a nutshell
The market is shrinking and we find ourselves fishing in a smaller pond each day. 
Global market in a nutshell
We're also a part of the global market and our share of the pie has become smaller because of globalisation. 

An evolving trend in the HR profession
HR professionals are moving away from best practices to find customised and more business relevant solutions. 
Beyond this
Technology has freed human resources professionals to focus on more business relevant people solutions. 
And to achieve this
They're largely using analytics for prediction and problem solving. 
Evolution of local HR compared to the region
The profession evolves with the economic evolution of a country as seen in many other professions but we have some of the 'best in class' professionals in Sri Lanka.
Productivity is affecting industrial and economic growth – yes or no
Yes, certainly. 
Corruption is affecting industrial and economic growth – yes or no
Yes, most certainly. 
The future of the global HR profession in one sentence
HR is constantly evolving as a profession. 
Competition drives innovation – yes or no
Yes 
The main challenge for HR professionals today
An inability to predict what is coming is the most significant challenge. 
Impact of the digital age on Sri Lanka
It provides increased exposure but offers little ability to change the status quo. 
Impact of social media on the world at large
It is a necessary evil. 
The local HR profession in five years' time
Workforce demographics and dynamics today are very different compared to any other time. Therefore, people issues will be the most complex in organisations. 
In this scenario
Engaging people and individual bargaining, rather than collective bargaining and leadership development, will be important but challenging. 
To address this
The inclusion of human resources professionals will be imperative for any senior leadership team. 
Mantra for success
Have faith in yourself.
– Compiled by Lourdes Abeyeratne
Dilrukshi is the Chief Human Resources Officer of Diesel & Motor Engineering (DIMO)