SHOULD YOU BUY PROPERTY OUTSIDE COLOMBO?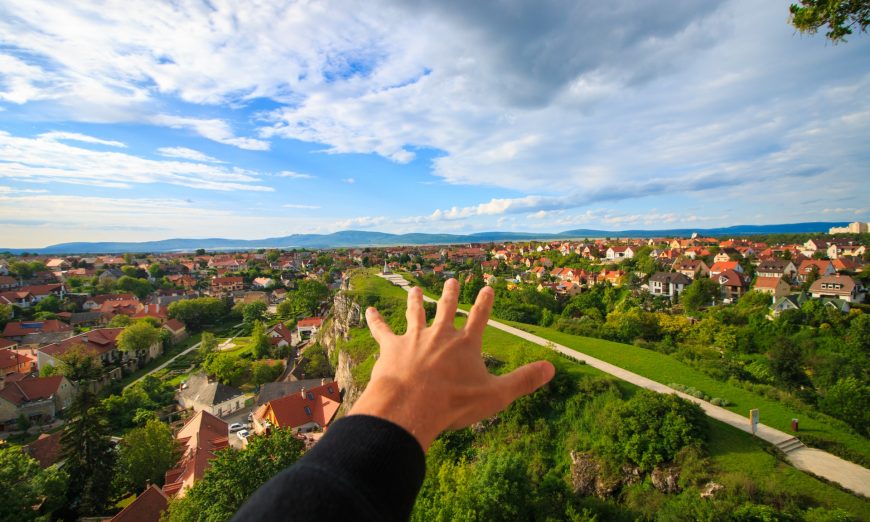 The vibrant city of Colombo is the most populated in Sri Lanka. As it is also one of the few port cities in the nation, it has become the island's designated financial and business heart. However, this leads the city to accommodate more expensive residential and commercial properties in the country. Due to this, as well as the improving infrastructure, the real estate market in the outskirts of the city is becoming much livelier.
The outskirts of Colombo, such as Dehiwala, Mount Lavinia, Wattala, Negombo, Battaramulla, Rajagiriya and Thalawathugoda, now have various types of attractive properties, which will definitely catch your attention.
Lands
By far the most common type of properties found in the outskirts of Colombo are lands. Sri Lanka's strategic locations, natural beauty and its uniqueness are one of the main factors that contribute to the rising demand for land. This is true for both local and international investors.
Lands in Sri Lanka are commonly purchased by residents in areas such as Gampaha and Kotte, with an intention of building homes for themselves. Investors may seek lands for commercials purposes. However, due to the rapid escalation of property prices and the growing urbanization (annual urban growth in 2015 was 1.1308 %), lands in the outskirts of Colombo, in places such as Dehiwala, Rajagiriya, Panadura and Kalutara have become increasingly popular.
Land price levels
Even though the demand and price of lands within Colombo may have increased simultaneously, there are many wide options in the outskirts of Colombo as well. In the Kandy region, the average price of lands range between LKR 275,000 to LKR 375,000. However, there are exceptions. For example, well-located lands with convenience to amenities are sold at premium prices.
Lands in highly residential areas such as Ja-ela, Kandana and Negombo show reasonable prices when compared to Colombo and Kandy. However, since Negombo is a tourist destination, acquiring land here might not be easy due to the increasing construction of hotels and restaurants. Once you pass Negombo, Gampaha city too is one of the highly residential cities where the economy is booming. With easy access to Kandy and Colombo and the promising economic development, many property seekers believe that buying a land and building a house in this area can benefit them in the long run. Lands in Gampaha span between an average price levels of LKR 280,000 to LKR 400,000.
Houses
Purchasing or renting single family houses in the suburbs are slightly easier when compared to Colombo. They are ubiquitously found and easily acquired due to the lower rental and sale prices.
As a result of the rapid urbanization in Colombo, the suburbs of Colombo too experience a growth in economy and infrastructure. Therefore, you would be surprised to easily discover numerous modern houses of various designs constructed to cater small and large families.
The good news is, similar to Colombo, most cities in the suburbs such as Gampaha, Wattala, Panadura, Kotte and Dehiwala are now comprised of houses with every modern facility that you can imagine. This is a result of the increasing demand towards the outskirts. Nevertheless, prices of these properties too are gradually increasing. Thus, if you are looking to relocate to the suburbs presently, it would be an ideal time to do so.
Location and the facilities play a major role when it comes to the price range of houses. These vary from being mid-range, small family homes to luxury modern houses. For example, a luxury house located in Dehiwala is priced LKR 175 million, however, a modern mid-range house in the same area would cost around LKR 30 million.
Apartments
For Sri Lankans, vertical living isn't a new concept. There is a growing demand to purchase or rent out apartments. The factors that influence this are mainly increased security, easy to maintain, less ownership responsibilities and convenience as they are constructed with every major residential facilities close to hand. As the demand for apartments in the outskirts of Colombo are on the rise, many developers such as YD constructions, CM condos and Global Housing are constructing affordable apartments in the outskirts.
These developers have directed their attention towards cities such as Wattala and Dehiwala , where an individual is now capable of living the vertical life with an average budget of LKR 10 to 25 million. But what you should also remember is that these price levels vary according to the facilities required by you.