RETAIL SECTOR
Compiled by Yamini Sequeira
SHOPPING MALLS STAND TALL
Gaurav Kumawat elaborates on the increasing need to offer retail therapy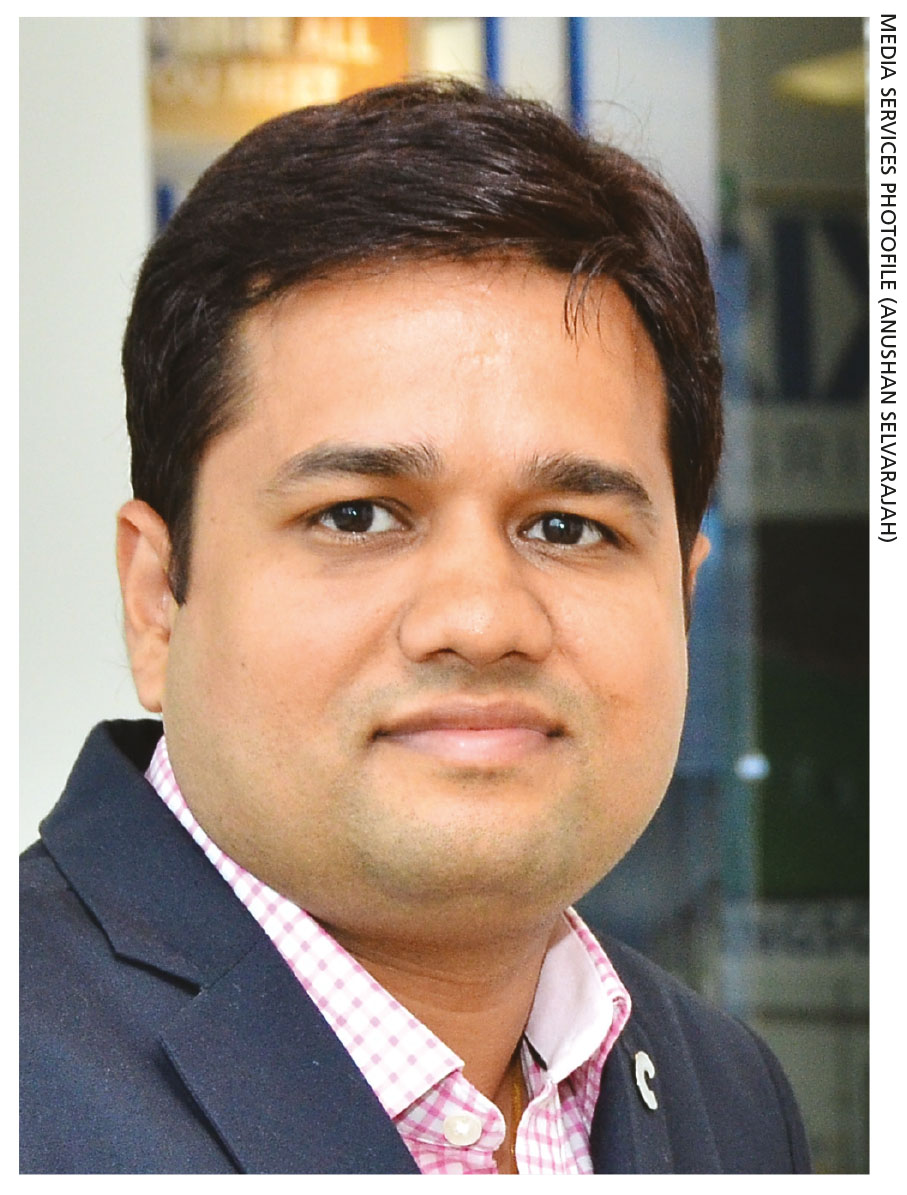 Q: Sri Lanka's much awaited retail expansion is taking place at long last with plans for many mega malls taking shape. How do you perceive this trend?
A: I perceive huge potential for greater expansion of infrastructure in Sri Lanka across the spectrum including highways, bridges, major roads, malls and so on.
Malls have been gradually proliferating over the last couple of years but there have been hardly any that match international standards in the past.
Now that more such malls are being conceptualised, many Sri Lankans – who in the past travelled overseas to shop for international brands – can find their favourite brands at their doorstep right here in Sri Lanka.
Although Colombo City Centre is considered the first international mall in Sri Lanka, there are new facilities coming up – and they will add to the critical mass and expand high end retail in the country.
Q: How would you define a mall as being 'world-class'?
A: An international mall offers a high-level shopping and entertainment experience for families where there's something for everyone – from gaming zones to food outlets, bowling alleys, cinemas and so on.
So far, Sri Lankans have had little or no options in terms of entertainment. Today, they can feel proud that there's a mall that is truly international in the context of its offerings and is experience driven.
Moreover, retail analyst GlobalData predicts that sales at large-scale shopping centres will grow by higher margins in the next five years than other bricks and mortar retail facilities.

Q: What types of experiences are today's shoppers looking for when it comes to experience driven malls?
A: Many elements contribute to an enjoyable shopping experience – right from the time you enter the parking area until you drive out, every experience has to be delightful and exceed expectations.
For instance, Colombo City Centre introduced a baby care room, which has been appreciated by families as mothers now have a private space in the mall to attend to their infants' needs.
It is also important to optimise a mall's space so that shoppers don't find empty shops when they're browsing. Tourists look for more local shopping experiences such as gems and jewellery, tea and native handicrafts.
On the other hand, local high end shoppers seek international as well as homegrown luxury brands.
Another aspect relates to selecting the right merchant mix so that shoppers can find everything under a single roof. At the end of the day, the mall is a shell and it's the tenants who infuse life into the premises. However, we have also had to work closely with merchants to urge them to remain open on 365 days of the year especially on holidays – because that's when we gain the highest footfall at the mall.
Q: And how do you view the prospect of Sri Lanka realising its vision of becoming a shopping hub for the region?
A: If Sri Lanka wants to become a shopping hub it will have to be more investor friendly, and relax its duty structure to match price points of those of other key shopping hubs such as India, China, Dubai and Singapore.
The policies can also be friendlier to attract investment and enable international brands to enter with ease. However, I'm confident that the authorities are working towards transforming Sri Lanka into a shopping hub.
Q: What are the key takeaways from other shopping destinations that malls in Sri Lanka could adopt?
A: In destinations such as Dubai and Singapore, which are shopping hubs, excellence is a key focus area; we need to bring this ethos to the malls here in Sri Lanka. Unless the service offering is excellent, we cannot become a shopper's haven.
Sales personnel need to be focussed on selling proactively and offering a professional service to shoppers, to please them so they want to come back for more.
Q: There's a growing demand for enhanced retail options coupled with the hope that following a year of weak growth, the country's GDP will accelerate by the end of 2019. What would be on your wish list to help develop the retail segment further?
A: For retail expansion to take place, the macroeconomic conditions have to be right. The political uncertainty towards the end of last year resulted in a lower footfall at malls as people tended to be more cautious about spending. Naturally, this adversely impacted the malls and their tenants.
Overall, there's huge potential but it is pertinent to note that while wallet size is large in Sri Lanka, the number of affluent shoppers isn't substantial. This means that greater competition will make the market more customer friendly and competitive. In addition, the influx of tourists needs to increase to meet the footfall demand from malls.
Innovations and trends in the retail sector are evolving rapidly, and we need to be clued into global trends and adopt them appropriately, to suit our needs and meet the expectations of shoppers.
The fact remains that online shopping is yet to catch on in a big way in Sri Lanka, which suggests that mega malls will enjoy strong demand in the long run. And international malls can fulfil the aspirations of Sri Lankans to improve their lifestyles.
The interviewee is the General Manager – Mall of Colombo City Centre