LIFESTYLE
Sharmila Cassim-Captain
In conversation with Lashani Ramanayake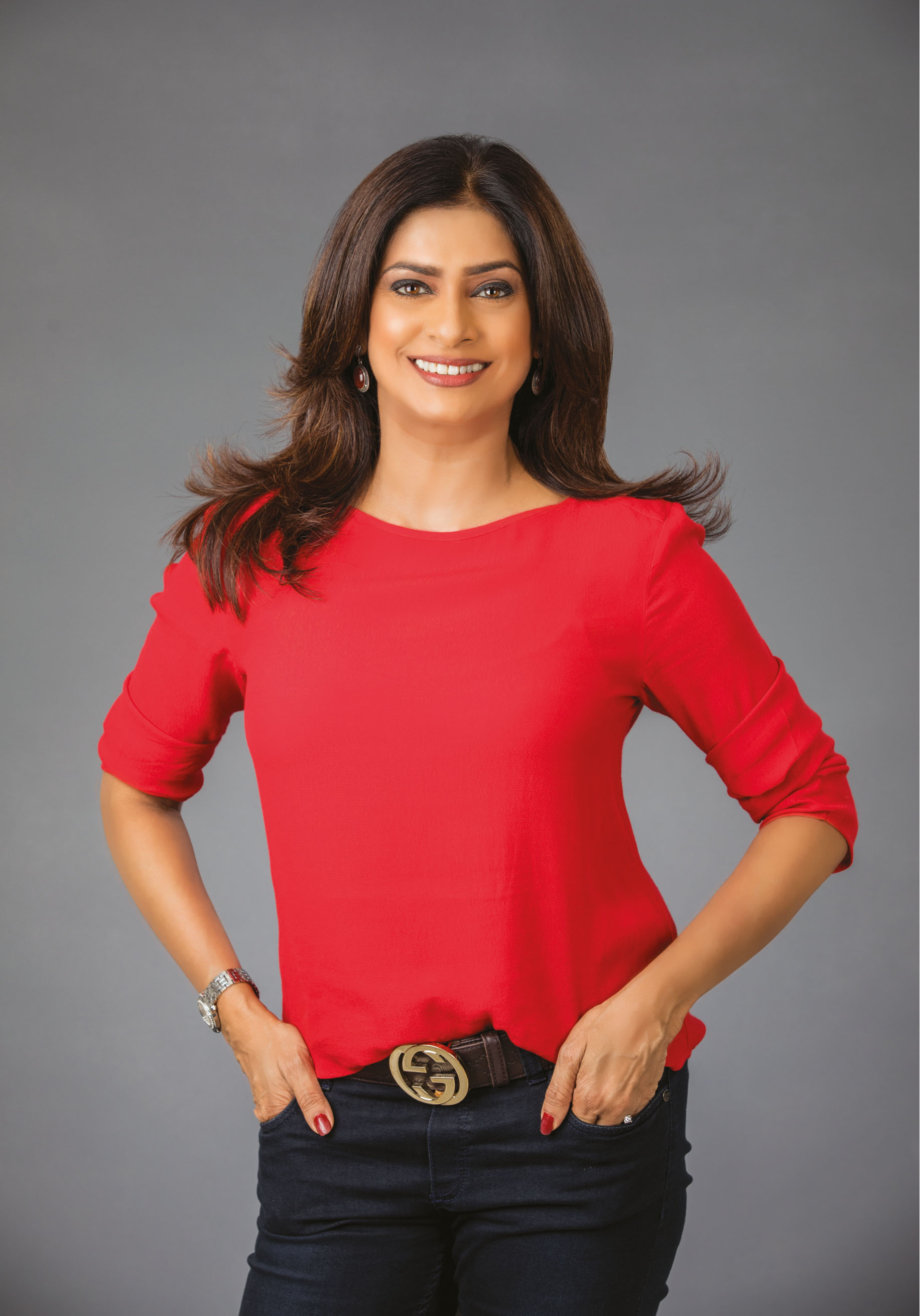 THE JOURNEY OF LIFE
Born in
Sri Lanka
Alma mater
Bishop's College
Family members
The love of my life is my daughter Talya who turned 21 recently
Wanted to be
A radio announcer, DJ or musician
Is
Currently a brand consultant as destiny would have it – all because my first job happened to be in advertising 29 years ago
Drives
An Audi A5
Likes to play
The piano
Likes to watch
Game of Thrones all over again – so that I can make sense of the final season
Most unforgettable event
The first (and only) time I ever surfed – I cannot forget how alive I felt when riding those waves in Weligama 
---
INTIMATE AND INSPIRING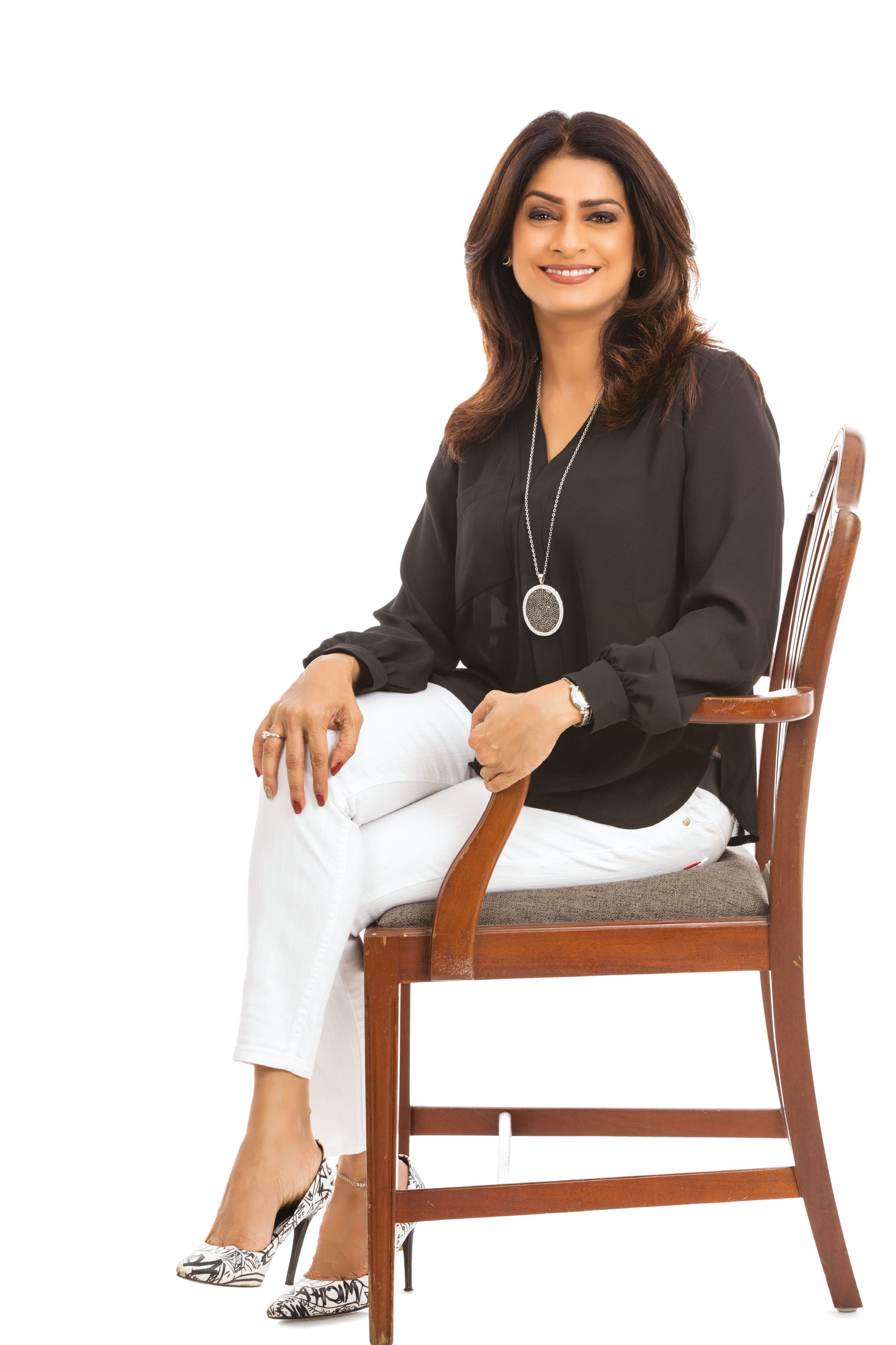 One new thing you tried this year
Learning the steps for a Broad-way dance sequence to provide entertainment for a Broadway themed school reunion – despite the fact that none of us were professional dancers
Saddened when
Someone that I love is upset, worried or stressed out
Challenged by
My own thoughts
Success is
Self-mastery
Impressed by
Those who live and let live – and keep quiet if they can't improve the silence
Most valued qualities in a friend
Integrity, a sense of humour and low maintenance (I find high maintenance friendships stressful)
Three items on the bucket list for the next six months
Train for the Everest base camp, see two of my favourite bands – Fleetwood Mac and U2 – perform live and witness my daughter graduating from university
Three items on the bucket list following retirement
Teach yoga, be more confident in the water and follow my favourite bands on tour around the world
Qualities in a life partner
A connection at the physical, emotional and spiritual levels – as well as a willingness to invest in preserving that connection
Ideal romantic date or outing
Anything and anywhere as long as it is outdoors with a cool breeze blowing 
Children are
Precious and life changing but a huge responsibility – and not to be taken lightly 
Purpose in life
To be peaceful, useful and experience life to the utmost
One thing you would change about yourself
I would like to be more emotionally intelligent
---
UP CLOSE AND PERSONAL

Yourself in a few words
I've been told that I'm a bundle of energy! 
Most used phrase
Maybe you should try yoga 
Greatest extravagance
Pampering myself with massages and other routines for hair, skin and nails
Obsessed with
My cat Smucci
Three peeves
Know-it-alls, lack of punctuality and those who stink up the gym because they don't think deodorant is important 
Computer ability
A flintstone compared to generation Z 
Most hated chore
Assembling electronic gadgets 
Unlikely food combination
Katta sambol, fruits and oats mixed together
Workout preferences
Yoga, running and weight training – and I'm hoping to build dance into my routine soon
Worst haircut and style
The freaking bob! 
Three hobbies
Singing, painting and Scrabble
Three must-haves
Concealer, Spotify and my Manduka yoga mat – assuming that the mobile phone, reading glasses, laptop and wallet are givens for most working folk
Mantra to unwind
Sitting quietly on my yoga mat
Likely retirement destination
Possibly Sri Lanka but away from the hustle and bustle of city life –a village if possible
---
FAVOURITES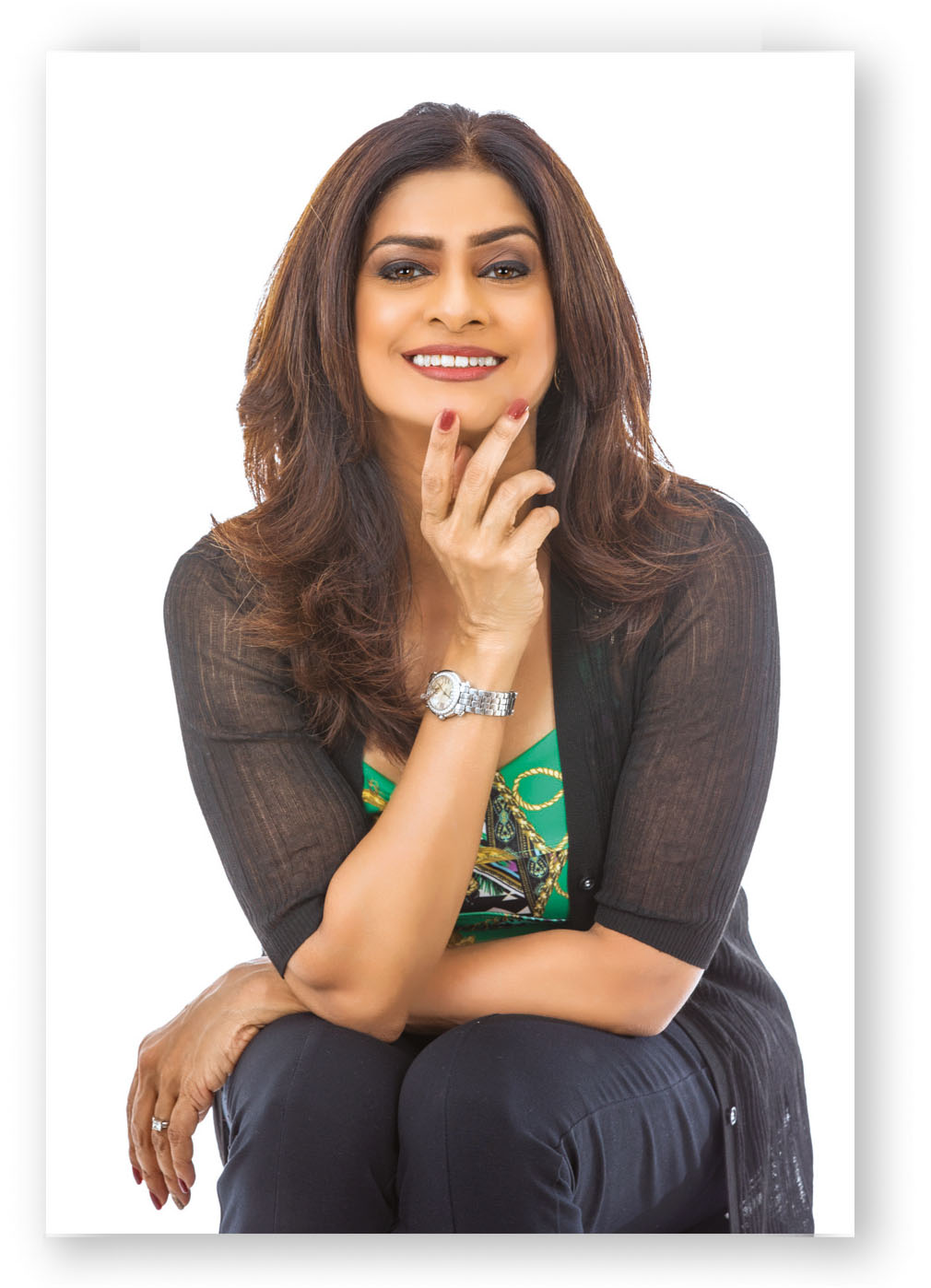 Day of the week
Lately it's Friday because weekends are precious – they are like these incredible stretches of endless hours with which you can do anything
Colour
Red – because it's bold and magical, signifying energy, passion and adventure. That's my colour for better or worse
Chill out spot
My home
Food
Mainly rice and curry but I like to experiment. As a rule of thumb, I'm open to any cuisine that offers yummy food low in gluten and high in protein – and with lots of veggies and greens
Drink
Water
Happy place
Stella Karaoke Lounge and Bar at Hilton Colombo 
Brands
Banana Republic, Lululemon Athletica and Prada
Place to eat
My mother's home
TV show
Game of Thrones
Book
The God of Small Things (by Arundhati Roy): because it's possibly the only book that I could not put down – it's dark, light, heartbreaking, hilarious and brilliant… all at the same time
Actor
Sir Anthony Hopkins
Singer
Freddie Mercury
Songs
There are two: Sara and Gypsy (by Stevie Nicks and Fleetwood Mac respectively) – because I resonate with both
---
COMPLETE THE SENTENCES
A good theme song for your life is…
Don't Stop Me Now (by Queen)
When you dance, you look like…
Someone who really needs to invest in dance classes
The first thing you notice when meeting someone…
His or her grooming – how clean and tidy, or unkempt and slovenly, they are
Recently laughed out loud when…
I laugh so much (mainly at my own jokes) that I forget what I last laughed about!
Last gift to someone…
A 128 piece tool set for household and auto repairs
A new technology that will transform the future is…
An app that starts beeping (very loudly) when it senses extremism or racism!
---
PICK ONE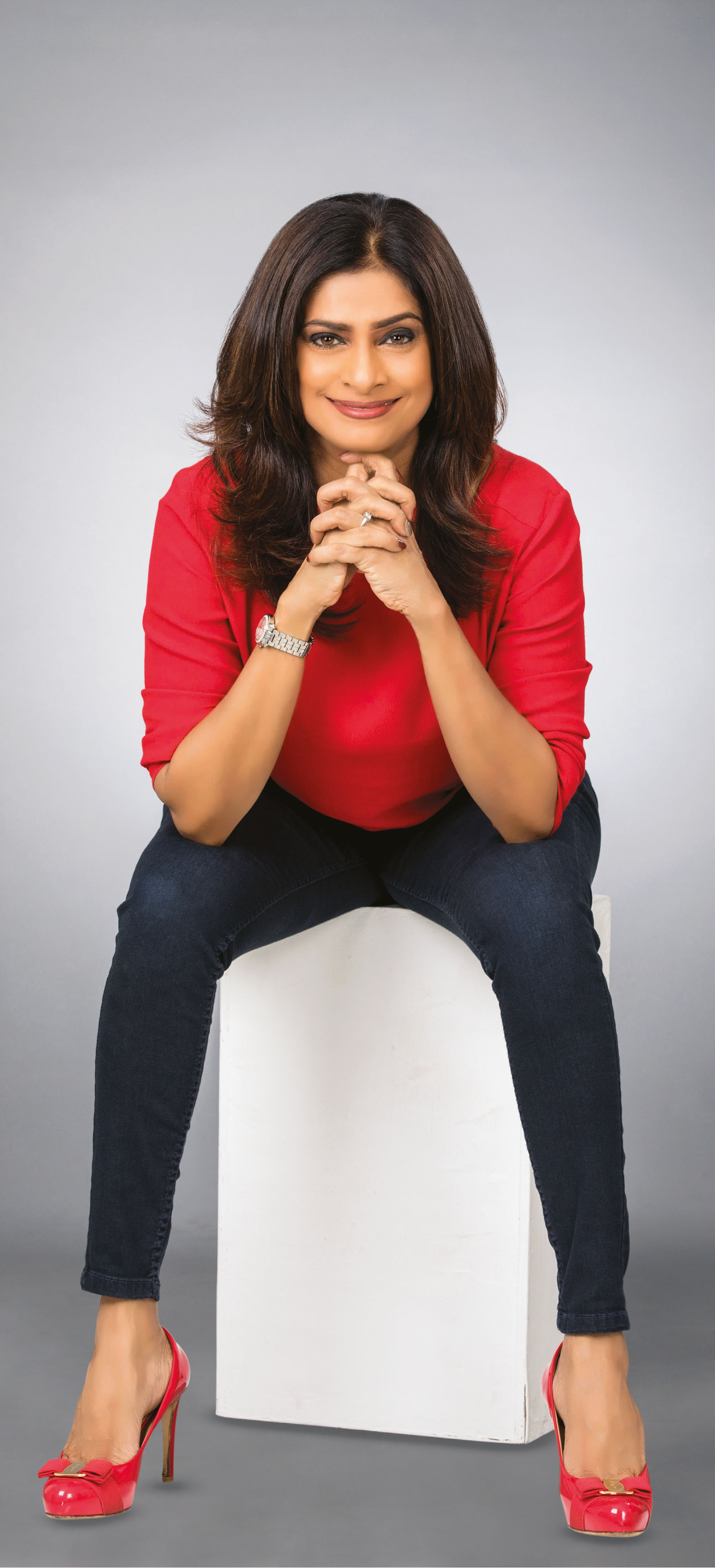 Most productive in the morning, noon or night
I'm flexible – I do what needs to be done whatever the time of day may be
A leader or follower by nature
Mostly a leader but neither role operates in a vacuum since we constantly juggle both in our daily responsibilities – I believe the follower role is as important regardless of position 
Cook or foodie
Mostly a foodie these days but I go through short spells of cooking depending on my mood and the time available
Quality or quantity
Both – if it's high quality, then more of it
The glass is half full or half empty
It's irrelevant because it depends on that moment in time – sometimes it's half full and at other times its half empty
Work or play after retirement
Both – because to fully appreciate one, you need to engage in the other
Sharmila is an independent brand consultant