SHANGRI-LA HOTEL COLOMBO
Capital Bar & Grill introduces the Gourmet Sunday Brunch
Capital Bar & Grill at Shangri-La Hotel Colombo presents a celebration of cuisine with the Gourmet Sunday Brunch. Merging modern style cooking with traditional dishes, the venue provides a relaxed vibe for lingering leisurely over brunch and appears destined to become the city's new Sunday rendezvous.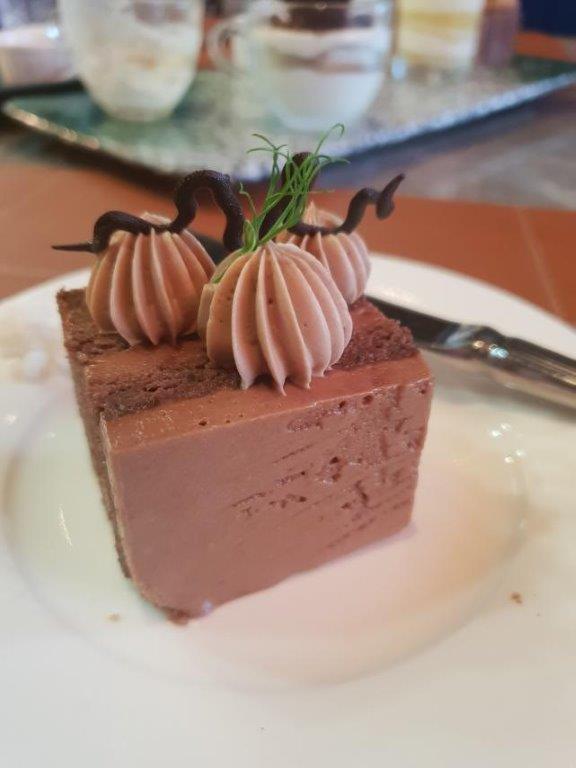 The ambience as one enters the bar is reminiscent of all things cosy and contemporary. Upon entry, guests are walked through a passageway lined either side by ceiling to floor shelves holding at least 2,000 crystal cut glasses. The shimmer of crystal, plush seating and chic decor usher patrons to a vintage style bar area. Ideal for intimate conversation, the smooth jazz tunes beckon guests to a White Room, which opens out to a classic diner style Blue Room.
Crafted to please the discerning diner, the Gourmet Sunday Brunch has a unique take with an à la carte menu from which guests can enjoy 'all you can eat' for most courses and choose what they fancy for the main course.
From the get-go, brunch enthusiasts will appreciate this quintessential feast for the senses with 'all you can eat' appetisers that set the tone for what is to come. Sample flavour packed seafood with a host of fiery accompaniments or indulge in garden fresh salads with sprinklings of pungent cheese and nutty goodness, while savouring the taste of a warm soup with an assortment of bread and butter.
The spotlight turns to the main course where guests choose one dish from the menu that features fresh seafood, flavourful meat and vegetarian items. With a view of the flaming grills in the show kitchens, diners can sit back in their cushioned blue seating and observe the special meats being prepared or admire the backdrop of vintage framed photographs as they await their next course.
A highlight of the mains is the carving trolley with chef's specials for the day and condiments to match. Succulent meat, crisped to perfection, can be enjoyed while a second trolley wheeled to your seating offers seafood enveloped in rich buttery pastry.
Some might say the best is saved for last with 'all you can eat,' indulgent and Instagram worthy desserts – sample from an array of colourful palette cleansers such as watermelon, orange, strawberries and more in the offering. For those with a sweet tooth, the restaurant serves concoctions made from chocolate, coffee, caramel, meringue, cake and more.
Classy and timeless, Capital Bar & Grill at Shangri-La Hotel Colombo is set to capture the tastebuds and imagination of patrons as they enjoy a relaxed gourmet brunch on a laid-back Sunday afternoon.
Sundays are for unwinding and no brunch would be complete without the perfect libations to complement. Sip on a glass of Italian bubbly, courtesy the restaurant, or take your pick from a mixology menu that features classic and contemporary beverages created by the hands of experts.
Executive Chef Patrick Buttgereit, whose cooking is inspired by his travels around the world, offers dishes he considers are favourites to serve family and friends back home.
"My team and I are excited to choose the best ingredients and recreate dishes to carry on the story of the hotel's ever evolving offerings. We look forward to cooking something special for you every Sunday," says Buttgereit.
He is joined by Chef Shenal Perera, Chef de Cuisine of Capital Bar & Grill, whose passion for cuisine works in tandem with his own.
The Gourmet Sunday Brunch at Capital Bar & Grill begins on 27 October. Brunch is served from noon to 3 p.m. For reservations or more information, call 7888288 or email capitalbng.slcb@shangri-la.com.
Located at One Galle Face along the Galle Face Green promenade, Shangri-La Hotel Colombo offers uninterrupted Indian Ocean views and city panoramas from its 500 guestrooms and suites, and 41 serviced apartments. The hotel's innovative restaurants and bars make it a prominent dining destination and social hotspot in the city.