SHANGRI-LA CELEBRATES WORLD CHILDRENS DAY
SHANGRI-LA HOTEL, COLOMBO PARTNERS WITH FOUNDATION OF GOODNESS FOR SRI LANKA'S FIRST IRONKIDS AQUATHLON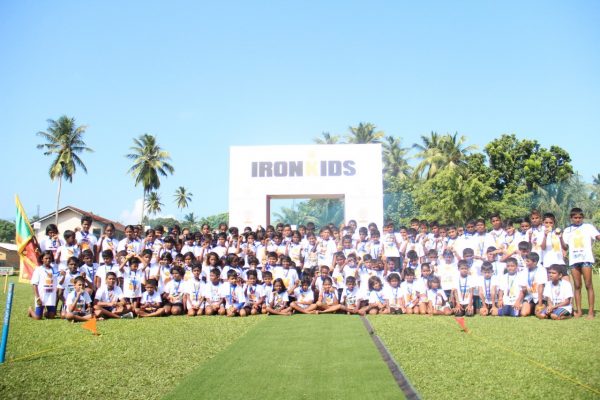 9 October 2017, Colombo, Sri Lanka: Shangri-La Hotel, Colombo collaborated with the Foundation of Goodness for the inaugural of IRONKIDS Aquathlon, held on Saturday 30 September, with more than hundred children from 7 to 13 years old participating. The first of its kind in Sri Lanka, the event came alive with the spirit of sportsmanship where persistence, courage and respect shone bright in the rural town of Seenigama.
The event was split into two age categories – those between 7 to 10 years old participated in a 50 metre swim and a 900 metre run, whilst those in the age group of 11 to 13 years took part in a 100 metre swim and 1.3 kilometre run. "The Family Wave" category created the perfect platform for families to bond and for parents to demonstrate that being healthy can also be fun.
Timothy Wright, Vice President & General Manager of Shangri-La Hotel, Colombo stated: "Universal children's initiatives are geared to offer each child an inspirational entry-point to promote and celebrate children's rights, translating into dialogues and actions that will build a better world for children. With this philosophy at the core of Embrace, Shangri-La's Care For People Project, we have decided to support the IRONKIDS initiative, in partnership with the Foundation of Goodness. In view of the success of the event, we are already planning to organize it on yearly basis."
The mission of IRONKIDS is to inspire and motivate children through sport to lead an active, positive and healthy lifestyle. The Foundation of Goodness, a non-governmental organization established in 1999 has worked extensively on this and many other such projects to empower disadvantaged communities across Sri Lanka, so that they may have equal opportunities to excel in life. The IRONKIDS Aquathlon is affiliated with IRONMAN 70.3, Colombo to be held in February 2018, for which Shangri-La Hotel, Colombo is the official host hotel.
Timothy Wright added: "As the host hotel of IRONMAN 70.3, Shangri-La looks forward to being a part of developing sports personalities in Sri Lanka from a junior level onwards. Partnerships with international sporting events and organisations such as The Foundation of Goodness will prove invaluable in these efforts." With the hotels extensive facilities and prime location across the Galle face Green Promenade, Shangri-La Hotel, Colombo is geared to develop Colombo as a hub for globally acclaimed events.