SET TO ACHIEVE EXPORT TARGETS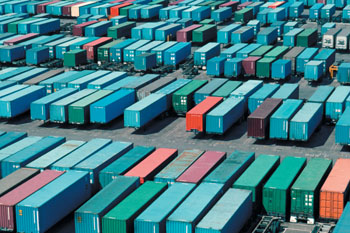 Sri Lanka is on track to achieve the government's export target of US$ 17.5 billion by the end of 2018, having achieved 60 percent of the target by the end of July, according to Chairperson and Chief Executive of the Sri Lanka Export Development Board Indira Malwatte.
Speaking at a Messe Frankfurt event in Colombo, she stated that the government's export revenue targets of 20 billion rupees and 23 billion rupees in 2019 and 2020 respectively are also achievable.
In Malwatte's view, Sri Lanka's service sector exporters could overtake merchandise exporters in two years. She also highlighted the importance of FTAs with Singapore and China to promote exports.