SERVING SERENDIP
Herbert Cooray
Jetwing Hotels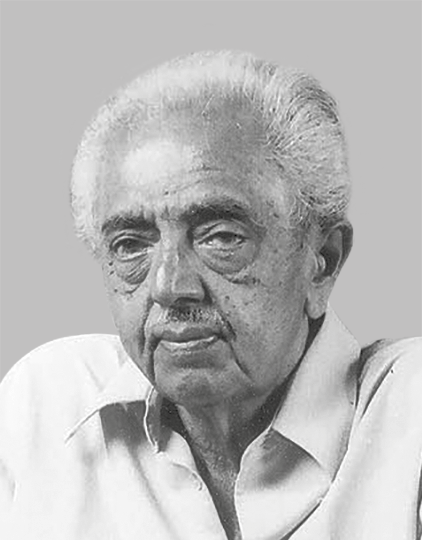 Once every so often, we encounter tales of fortune in which the twists of time have coalesced to produce something serendipitous.
If Herbert ('Herbie') Cooray had not left a job in insurance and joined his father in the family business of N. J. Cooray Builders; if he hadn't taken up the challenge to construct a 40 room hotel in a matter of months at a time when construction technology was not as advanced as it is today; if he hadn't considered the suggestion that he should build hotels for himself…
There would have been no Chairman of the Jetwing Group at the time.
The present generation is almost spoiled with the choices of leisure that are possible to access and enjoy with relative ease. Tourism was not always the glamorous burgeoning industry it has grown into.
When Cooray built his first six room offering, Sri Lanka wasn't the most conducive of locations for tourism. Periodically, the industry suffered from incidents of violence that unsurprisingly led to a drastic drop in visitors.
This was the context within which he, a solitary man not backed by large corporations with access to unbounded resources, built and operated what has come to be called 'an empire.'
But an idea had captured his imagination and Jetwing Hotels took flight.
He set his sights on developing tourism in Negombo, not at that time an entirely conducive location, for the beaches were plagued by erosion. But this was a stretch of coast that Cooray felt passionately about – not least because the sea was threatening to eat away the swimming pool of the Blue Oceanic Hotel.
This concern would in time birth the ethos of his hotel chain: the integration of conservation into the daily operations of each locale in which a Jetwing hotel came up – with an eye on the environment and impact on the ecology.
Herbert Cooray passed away in 2008 at the age of 79 – an untimely death brought on by an untimely fall. 'When great trees fall,' the loss could eat away and erode… or transform into hope and inspiration.
His heirs have taken on the challenge and built on what he bequeathed – a vision of a unique brand of tourism permeated by the values of culture and hospitality that only Sri Lanka could offer. They serve, as he showed them how, our Serendip.
Herbert Cooray: brought the Sri Lankan welcome to the world.