SECTOR PERSPECTIVES
Shifting Into High Gear
Global Rubber Industries steers the way forward for the wheels of the future
Q: What changes has Global Rubber Industries (GRI) experienced due to COVID-19?
A: GRI is in a fortunate position in the global tyre market. This is because it operates in the speciality tyre sector, which was less affected compared to the commercial segment.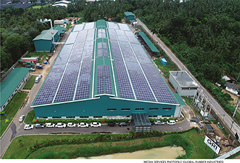 As customers face difficulties in business sustainability, they rely on suppliers such as us to provide innovative and efficient solutions to meet their needs. Therefore, the demand for customer focussed innovative services is on the rise.
A plus point during these challenging times is that new customer needs compel suppliers to think on their feet. This brings out some of the most resourceful ideas from an agile team. The pandemic has enabled us to build closer bonds with customers and provide more innovative value added services.
While markets struggle, there is an opportunity for businesses to become differentiators in their sector and reliable suppliers during a global crisis. As such, GRI was able to assure continued reliability to all its major customers and stakeholders.
Q: How important are innovation and product development at GRI?
A: Continuous innovation and timely product development are two factors that cannot be compromised in the tyre sector. At GRI, we inculcate these practices in employees throughout the organisation through which we differentiate and stay ahead of the competition.
Manufacturing high-performance agriculture, con­struction and material handling tyres, GRI is a leading producer of speciality tyres in Sri Lanka with primary markets in Europe and the US. Innovation is embedded in our DNA and leads our commitment to customers in products, as well as to the nation in sustainability and environmental protection.
Established in 2002, our drive is producing high-performance speciality tyres. Our vision is to move humanity towards making a positive impact on the planet and be a global leader in our niche while inspiring greatness across all stakeholder ecosystems that we touch. This vision calls on our creativity to innovate not only for customers but internal systems too, thereby improving our business model and increasing the value we offer.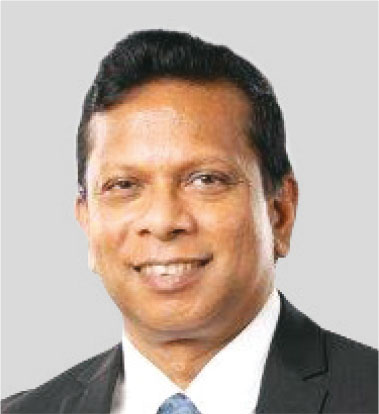 Built on the foundation of innovative thinking, GRI has a set of objectives that motivates and challenges employees to think out-of-the-box.
By unleashing employee creativity, we are able to generate better solutions that meet and exceed customer expectations.
Q: What lessons can GRI learn from global speciality tyre counterparts?
A: One of the latest designs at GRI is a tyre with a wider tread, which was developed by means of feedback from its global customer base.
The special tyre was designed by retaining the same weight, shape and structure while increasing the width, making it one of the widest tyres in the market today.
Other lessons learnt by working in collaboration with global partners include the production of a solid winter tyre with our partners in Japan. We developed samples of these solid tyres that included special compounds and tread design.
The tyres perform well at extreme temperatures and are scheduled for commercial production following testing this winter season.
Mahesha Ranasoma
CEO